Lil B Makes Amends With A Boogie Wit Da Hoodie
"Had to make some unity moves."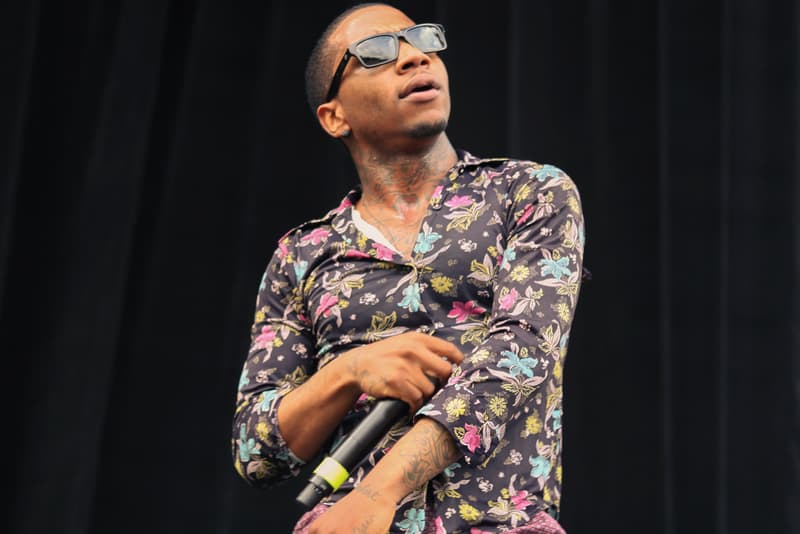 Over the weekend, Lil B was violently attacked backstage during the Rolling Loud festivities. Despite being heavily outnumbered, the Based God was fortunate enough to have escaped without any major injuries but unfortunately, was forced to cancel his set after all his equipment was found stolen. Despite this, Lil B has made it clear that he's all about positivity and went on to publicly forgive his attackers just minutes after he was ambushed. Last night, with the blessing of Kilo Curt of the late Mac Dre's Thizz Entertainment group, the Black Ken rapper got on the phone with A Boogie to hash things out and after their conversation, Lil B tweeted to inform fans it was a "unity move" between the West Coast and East Coast, and reiterated the fact that he has no issues with Boogie or his crew.
"Had to make some unity moves Westcoast and Eastcoast unity had a phone call with @ArtistHBTL it's no problems shouts out to kilo!" Lil B tweeted. "Shouts out to a boogie kilo Kurt/ Lil kilo Thizz entertainment don of Bay Area put us on phone together east coast west we united – Lil B."
The Highbridge rapper also responded to Lil B's tweet, showing him respect for his forgiveness stemming from the attack.
"S.o the west coast for the communication," he tweets, "Not too many people got it in them to forgive that easy, as a man I gotta respect that.
Meanwhile, some of the biggest names in the music community such as Drake, Skepta, Travis Scott and ScHoolBoy Q amongst others all came out in support of Lil B after the attacks.
Had to make some unity moves westcoast and Eastcoast unity had a phone call with @ArtistHBTL it's no problems shouts out to kilo! – Lil B

— Lil B THE BASEDGOD (@LILBTHEBASEDGOD) October 23, 2017
shouts out to a boogie kilo Kurt/ Lil kilo Thizz entertainment don of Bay Area put us on phone together east coast west we united – Lil B

— Lil B THE BASEDGOD (@LILBTHEBASEDGOD) October 23, 2017
s.o the west coast for the communication. Not too many people got it in them to forgive that easy, as a man I gotta respect that ? https://t.co/xOYaNskqwf

— ABOOGIEWITDAHOODIE (@ArtistHBTL) October 23, 2017