Joey Bada$$ Blends JAY-Z's "Dead Presidents" & "Amerikkkan Idol"
A barebones, piano-propelled performance alongside Dave.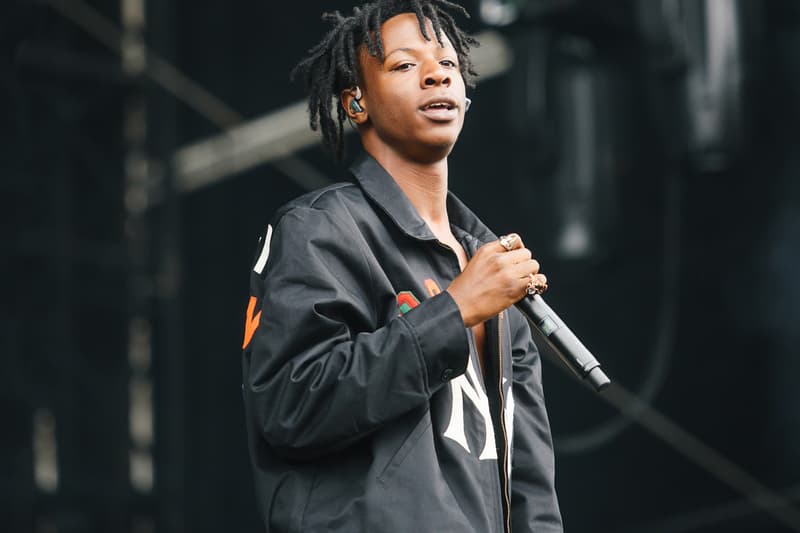 Following the late August unveiling of his "500 Benz" visual, Joey Bada$$ becomes the latest superstar rapper to step into BBC Radio 1's studios for a special "Piano Session."
Paired with Dave — one of our artists to watch for this year — on the keys, Joey Bada$$ served up a barebones, piano-propelled rendition of the All-Amerikkan Bada$$ standout "Babylon" — sans Chronixx — and a unique, creative mash-up of JAY-Z's classic "Dead Presidents" record and his own, recent solo production "Amerikkkan Idol." Most notably, both efforts allow Dave's impressive skills on the piano to lead the musical way as Joey's bars heat up the mic. Put together for Huw Stephens' BBC Radio 1 program, Joey Bada$$ and Dave's intimate collaborative performance provides a fresh spin on both artists' signature sounds.
Recorded live in studio and presented in a high-quality format, Joey Bada$$ and Dave's recent BBC Radio 1 "Piano Session" can be checked out below.
This past summer, Joey Bada$$ revisited his Brooklyn roots for the video in support of the All-Amerikkkan Bada$$ cut "Temptation." Earlier this month, Dave also dropped his own music video for the politically-charged "Question Time."