Frank Ocean to Present Rick Rubin With Spotify's First Legendary Genius Award
Two legends, one stage.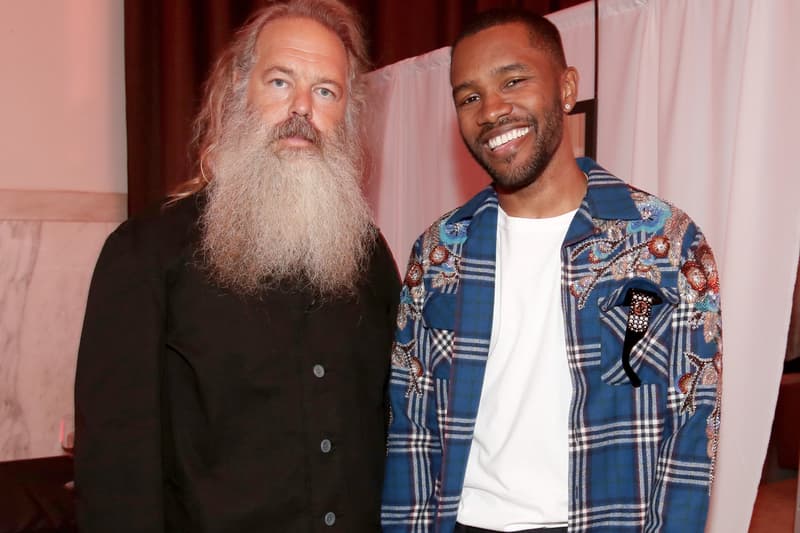 Without a shadow of a doubt, Rick Rubin is one of modern music's most influential figures; from Slayer to Kanye West to Adele, there are very few iconic, contemporary sounds that don't benefit from his one-of-a-kind "touch." Now, after countless accolades, Rick Rubin is about to receive even more recognition for his legendary work.
Having unveiled its list of nominees last month, the organizers behind Spotify's Secret Genius Awards have revealed that Rick Rubin will be the very first recepient of the new Legendary Genius Award. Adding to the moment and honor, Frank Ocean — fresh off his attendance of Golf Wang's Los Angeles flagship launch — will present him with the award.
"There is likely no better person to help us tell the importance of Spotify's Secret Genius Awards narrative better than Rick Rubin, a true legend to our industry," reads a quote from Troy Carter, Spotify's global head of creator services. "While Rick's greatness is far from a secret at this stage of his impressive career, he is an inspiration to all the quietly known producers, songwriters, and artists, who are responsible for the music we discover and love every day."
Spotify's Secret Genius Awards and Rick Rubin and Frank Ocean's Legendary Genius ceremony will take place at Los Angeles' Vibiana Cathedral on Wednesday, November 1.
Around this time last year, Rick Rubin sat down with Kendrick Lamar for an insightful conversation.