Instagram Introduces New Superzoom Feature
Do something meme-worthy.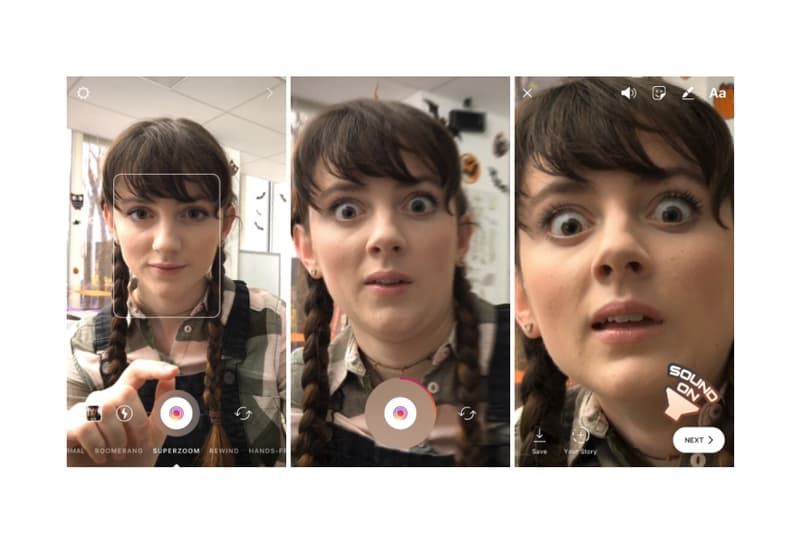 Manual zoom-ins have now become obsolete. Instagram has announced a new feature that will automatically zoom your camera in on cue. The feature, dubbed Superzoom, has begun rolling out today for Android and iOS users and is activated with a single tap in Stories.
Highlight the tool in the story camera, choose the front- or rear-facing camera, and then tap the button. One tap creates a 3-second Superzoom and the longer you hold it, the longer the zoom is. All Superzooms include dramatic music to heighten the effect of supposed hilarity. Many are comparing it to the retired, yet beloved Dramatic Chipmunk meme, which, in actuality, is a prairie dog.