'Fortnite' SCAR Weapon Gets a Nerf Replica Set to Debut Next Summer
The first of many slated to come from Nerf and Epic Games.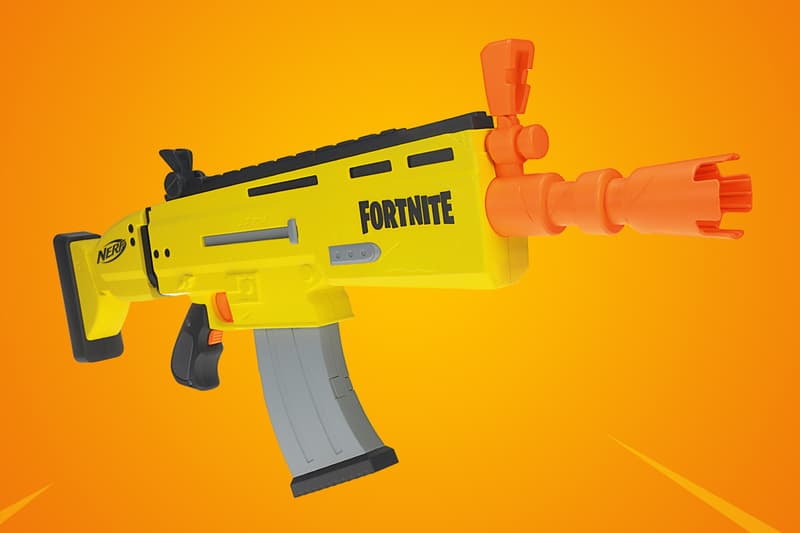 Following its introduction into the game last month, comes a Nerf replica of the legendary variant assault rifle from Fortnite, called the SCAR. This marks the first product to come out of Nerf and developer Epic Games's newfound partnership, with more slated to release by next year.
The toy features "rapid-fire motorized blasting and flip-up sights," for increased accuracy, a real-life quality drawn from the Fabrique National Special Operations Forces Combat Assault Rifle (FN SCAR) it's inspired from. This is one of the only guns produced by Nerf that resembles an actual gun (aside from the whacky colors) and is slated to hit shelves June 1 in 2019 for $50 USD.
In related news, check out this Nerf replica from Overwatch.