Check out Drake's Mitzvah-Themed 31st Birthday Party
31 going on 13.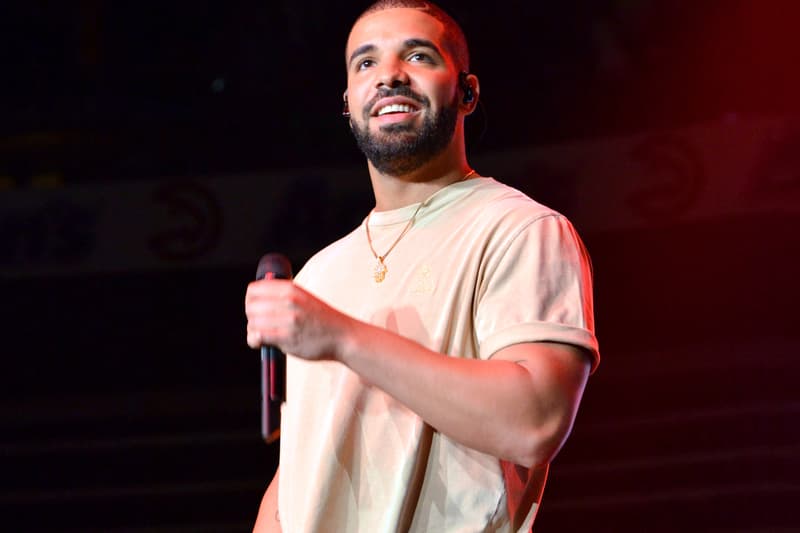 Canadian superstar Drake celebrated his 31st birthday in style. Going back to his roots, Drizzy brought in his new year with a mitzvah-themed celebration in Los Angeles. Kicking the night's events off at the Catch LA rooftop, Drake was reported to have "arrived through the private entrance with a few close friends and family, as well as his father, who was decked out in a shiny blue blazer." Moving things over to the nightclub Poppy, the "31 going on 13"-themed party was equipped with "Aubrey's re-bar mitzvah" cups, pizza boxes with his picture on them, a basketball photobooth and an ice hockey dance floor.
Of course his A-list friends also came out to celebrate including Rae Sremmurd's Swae Lee, Leonardo DiCaprio, Jamie Foxx, Tobey Maguire, G-Eazy, Lamar Odom, Odell Beckham Jr. and Kelly Rowland. Check out the festivities below.
In other Drake-related news, a crying Drake pillow can be yours now.