This Could Be The Title of Eminem's Upcoming Album
A clever marketing plan.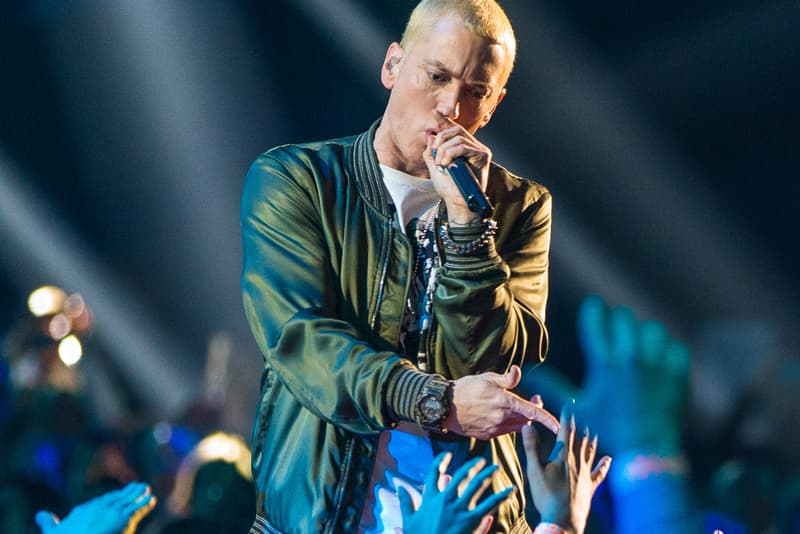 Paul Rosenberg is now actively trying to spread the news about Yelawolf's forthcoming studio LP Trial by Fire, but it also looks like he might have unintentionally revealed the title of Eminem's upcoming album. As pointed out by Complex, Rosenberg posted a photo of himself holding a copy of Yelawolf's album on Wednesday.
In the background, a billboard is shown promoting a medication called "Revival." However, "Revival" has a backwards "E," identical with that of Eminem's logo. "Revival" is said to treat "Atrox Rithimus," which is not actually a real medical condition. Redditors point out that the full ad online was placed by Interscope Records and that there's also a website for "Revival" that shows some other clues.
If you call the number 1-833-243-8738, which is shown on the billboard, a voice on the other line will say "Thank you for your interest in Revival, the No. 1 slightly invasive treatment for Atrox Rithimus. You only get one shot to beat AR," which is a reference to Eminem's song "Lose Yourself." Eminem and Dr. Dre's smash hit "I Need A Doctor" is also playing in the background.