$320,000 USD Tuna Arrives at New York Restaurant This Week
Will you make your reservation?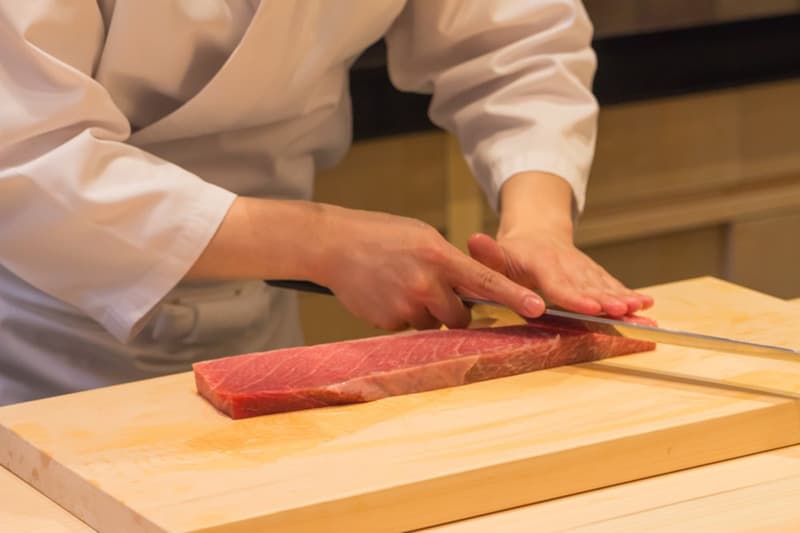 A Pacific Bluefin tuna that sold for a record-setting price at Japan's Tsukiji Fish Market is heading to a New York restaurant this week, but even those willing to pay the price may not be able to taste the premium dish.
The 890 lb. tuna was sold to Hiroshi Onodera for ¥36.45 million JPY, or approximately $323,195 USD. Onodera is the president of LEOC Co. Ltd, which operates the Ginza Onodera sushi chain of restaurants, meaning that the two-Michelin-star outpost in New York City will receive the expensive tuna alongside other high-end locations. Although the tuna costs work out to about $800 USD per pound, the restaurant will not be raising prices to accommodate the choice cuts — bear in mind that lunch at Sushi Ginza Onodera runs from $100 USD to $150 USD, with dinner prices reaching about $400 USD. Furthermore, the restaurant only serves omakase items, which means that it's up to the chef to decide what is served to whom.
Still, fish fans may consider making the trek to Sushi Hinza Onodera's Midtown location, just for an opportunity to taste the top-dollar tuna. Would you stop by? Let us know in the comments. In other Japanese food news, Nestle is poised to release a Ruby chocolate Kit-Kat bar, the first of its kind.