Snow Peak Wants to Change the Way We Think About Camping
How designer Lisa Yamai is using fashion to elevate our outdoor experiences.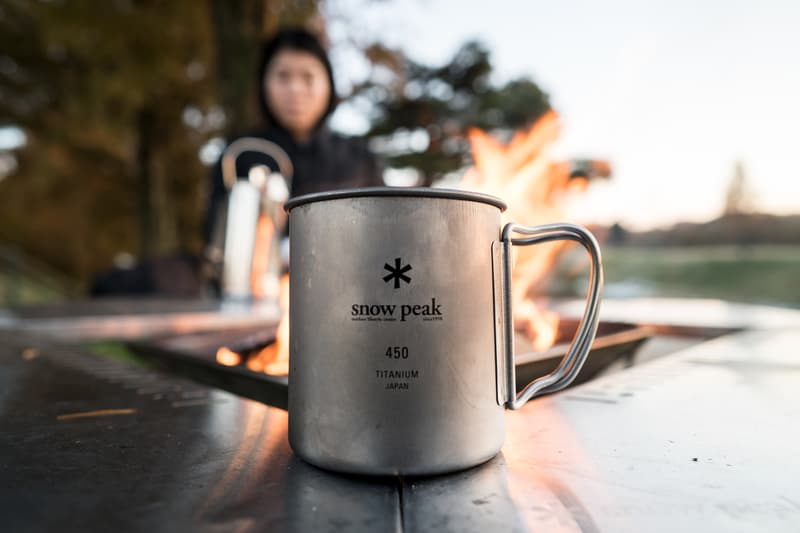 EDITOR'S NOTE: I am, by no means, an expert camper. Being from New York City, there are more skyscrapers than campgrounds. From what I remember about camping, you would need a chock-full of bushcraft skills to make it through the cold nights in the Northeastern wilderness. However, nature's hardships were nowhere to be found when I embarked on a camping trip in Japan. Here's my perspective on what it's like to go camping with Snow Peak Apparel designer, Lisa Yamai.
After a three-hour-long Shinkansen ride from Tokyo, I finally made it to the west coast of Japan's Honshu Island, the Niigata prefecture. Niigata is the gateway to the Echigo region, a sprawling range of mountains that ascend over 8,000-feet alongside the meandering Shinano River. People from all across the globe flock to the region to go hiking, skiing, and consume local sake as well as its infamous Koshihikari rice which is considered to be the best in the country. Located in the Chetsu region of Niigata, Sanjo City is widely-recognized as a hardware town where locals have been crafting the finest metal works as early as the 1660s. It's no wonder why celebrated mountaineer Yukio Yamai—Lisa's grandfather—founded Snow Peak in Sanjo City, having produced premium campware for locals and outdoor enthusiasts around the world since 1958. Several decades since its founding, the brand now has two headquarters in the area.
1 of 6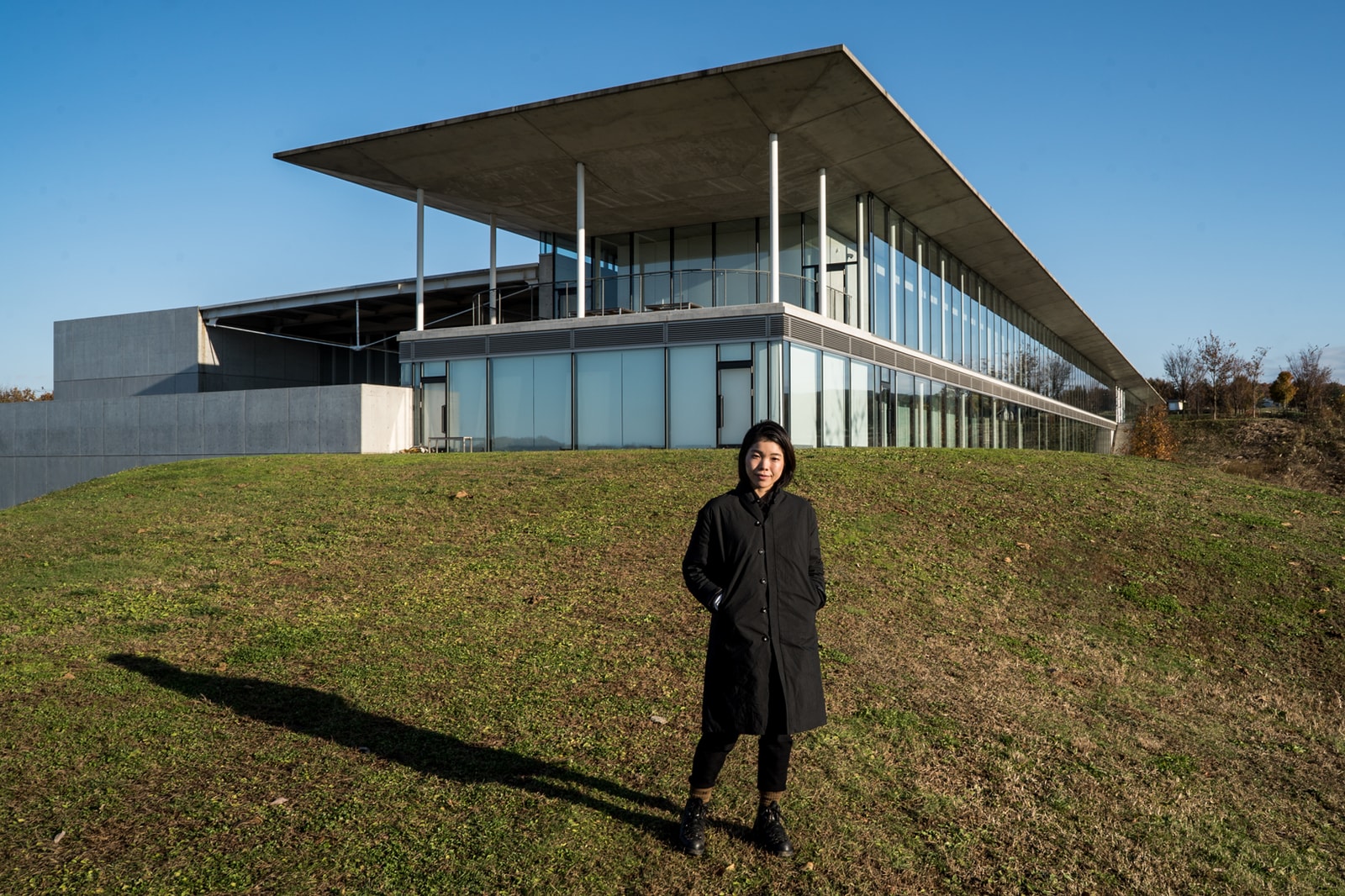 2 of 6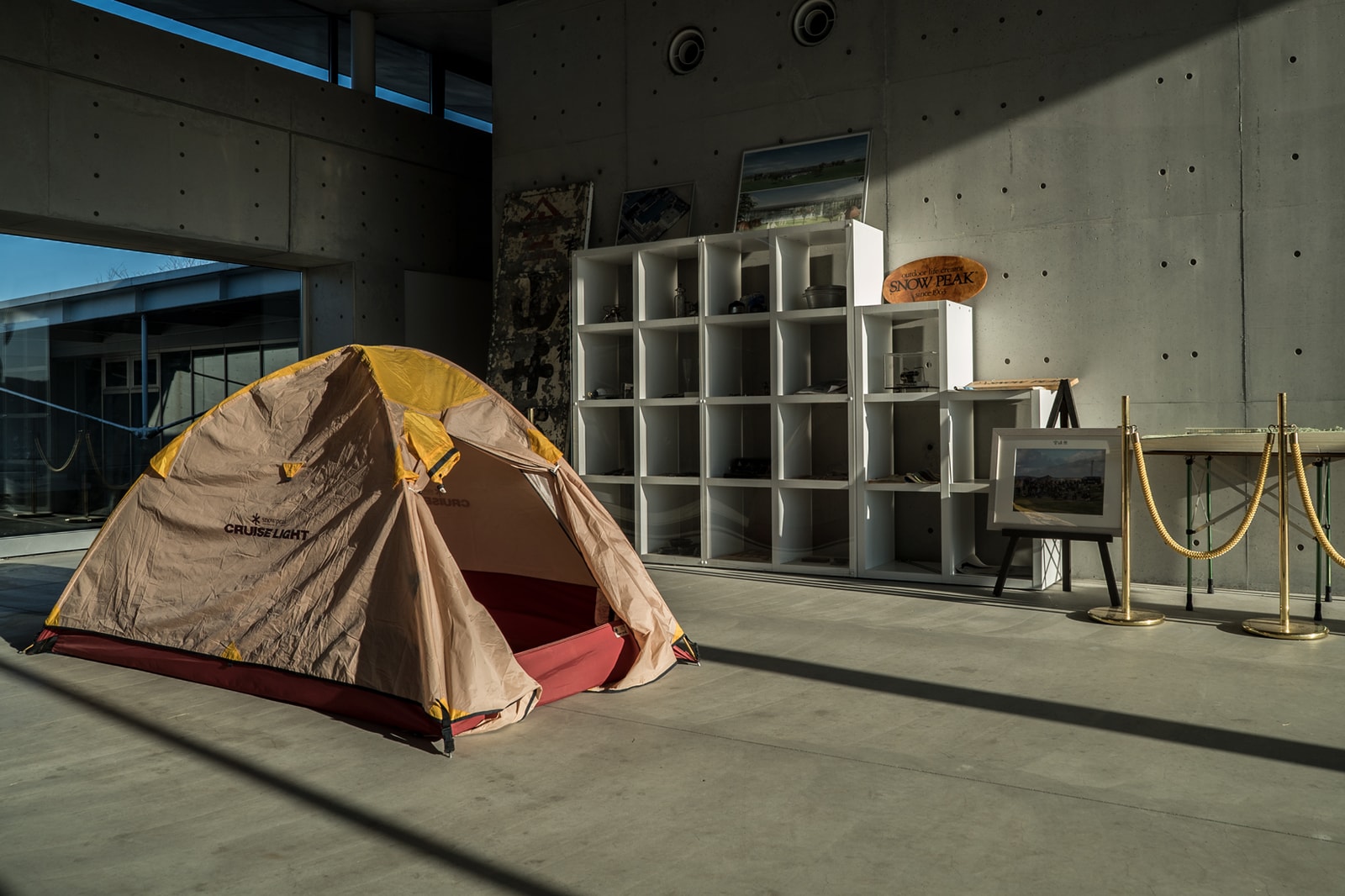 3 of 6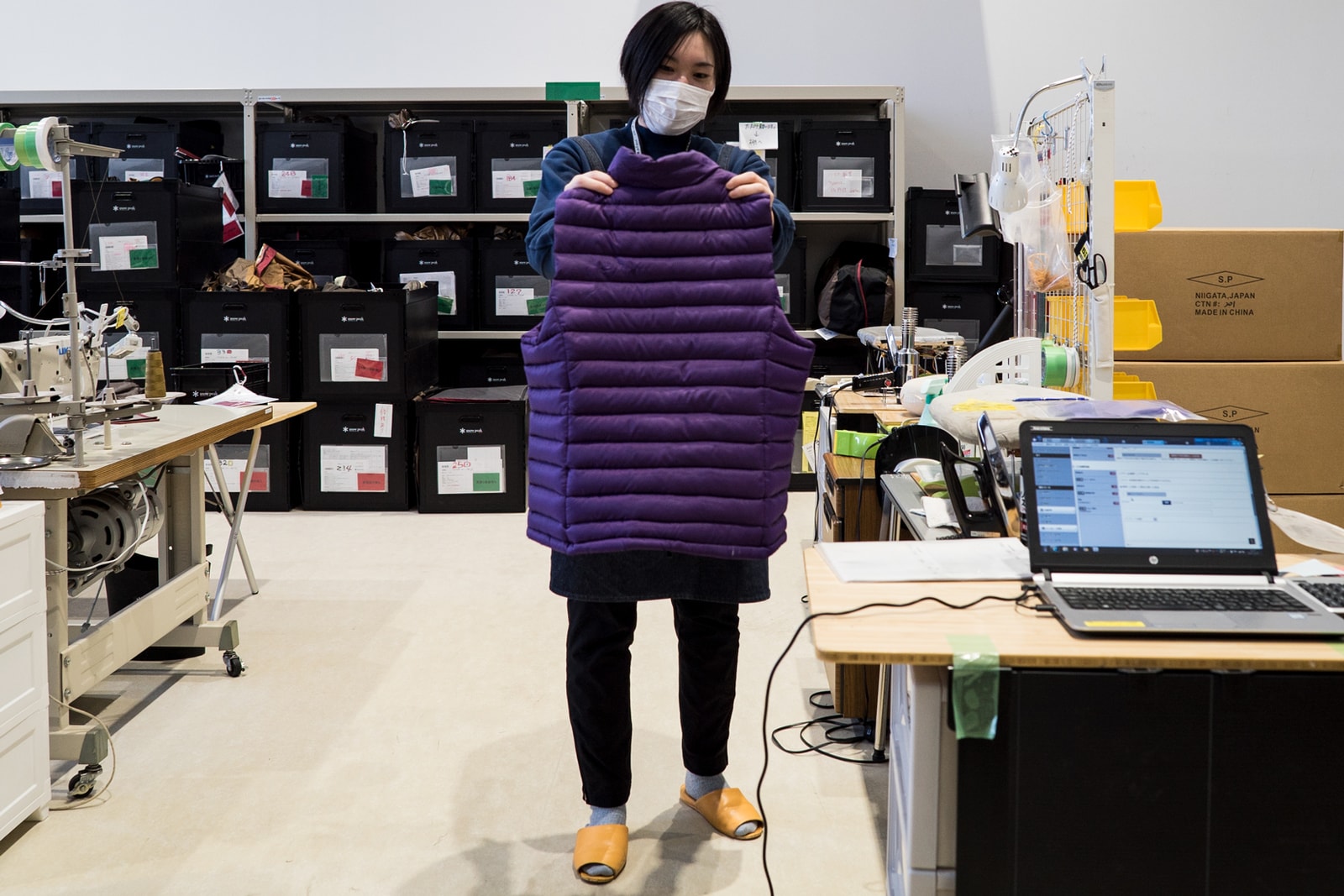 4 of 6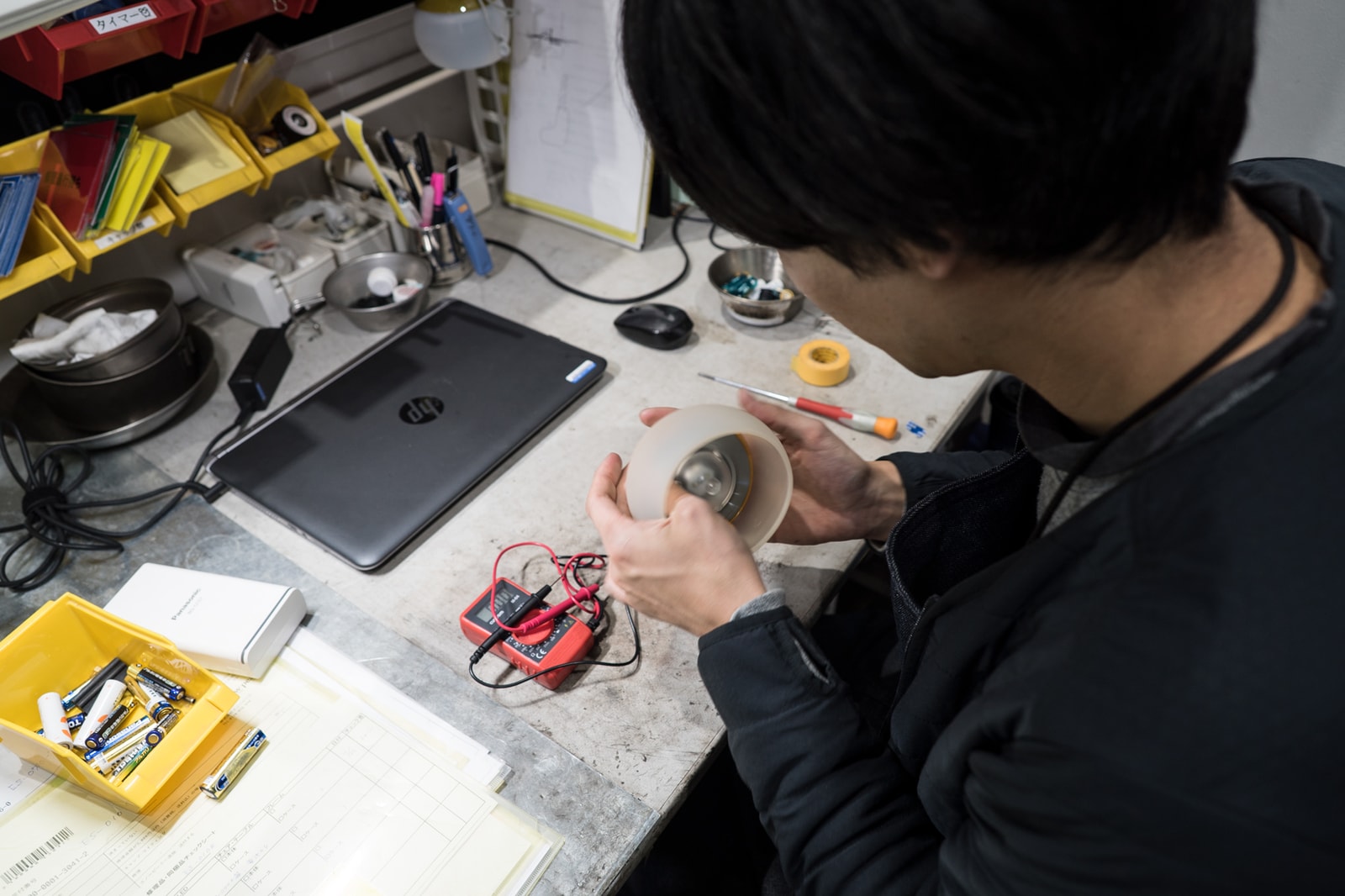 5 of 6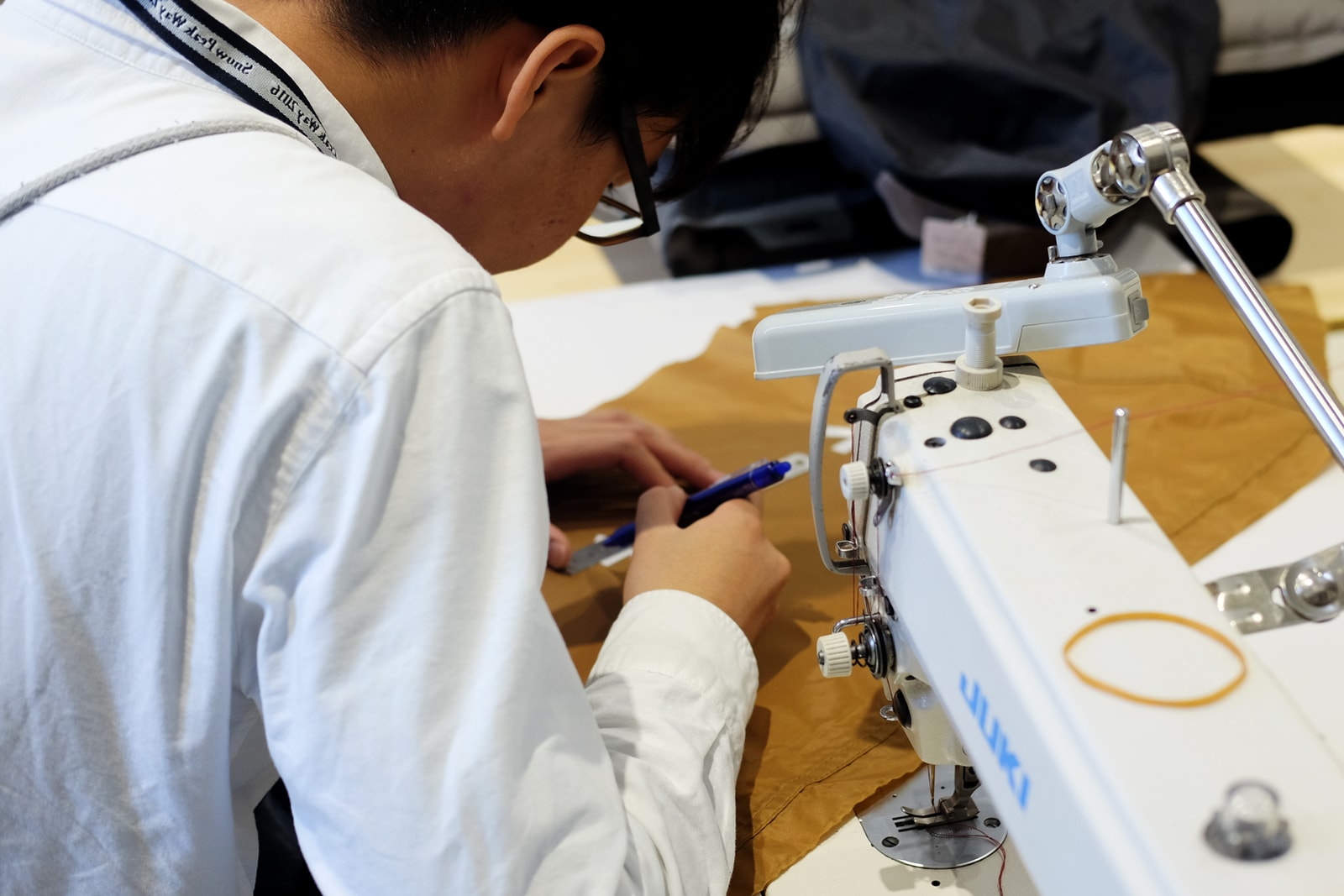 6 of 6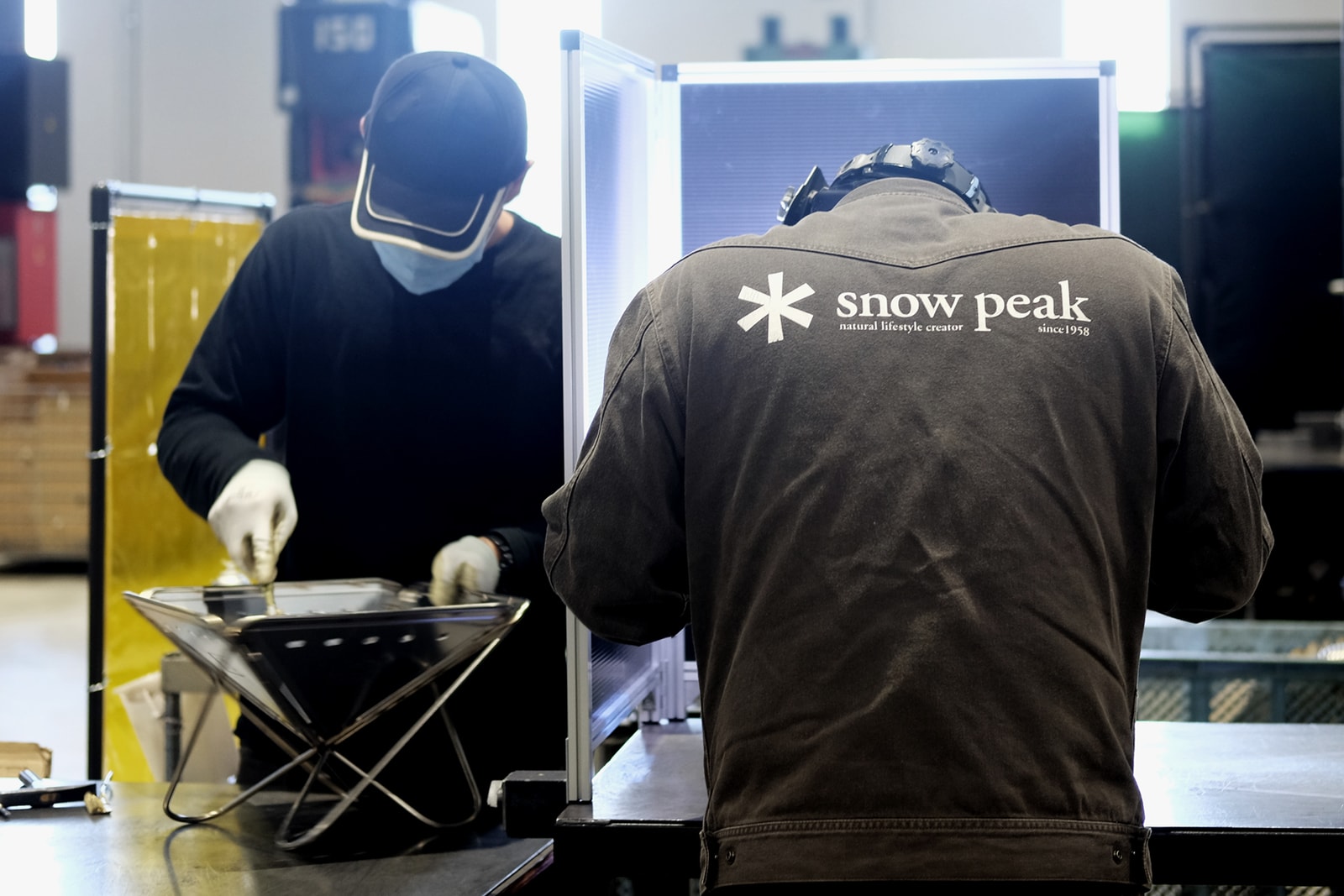 In Japan, people that live in bigger cities go camping for vacation, to escape the urban life and embrace nature.
Snow Peak's main headquarters in Sanjo is actually a massive, all-season campground. The only tangible connection to urban life is a modern facility perched atop a tall grassy slope. Designed by the Taisei Corporation, the sharp and elongated concrete building juxtaposes the scattered traditional Japanese houses in the neighborhood that are predominantly made of wood. Housed inside the establishment are large rooms dedicated to camp hardware production and creative development. Additionally, a retail-store is located right at the entrance. Surrounding the headquarters is 15-acres of lush green camping areas as well as an enfilade of minimalist wooden trailers built by renowned architect firm, Kengo Kuma, for Snow Peak. After a brief tour inside of the facility, we decided to set up camp near the headquarters that offered a generous vista of Sanjo's sloping mountainscapes.
Camping with Lisa Yamai didn't feel like camping at all. In fact, the experience is comparable to "glamping"—a popular portmanteau of "glamorous" and "camping." In short, glamping is for those who want to immerse themselves in the natural outdoors yet retain the comforts of home such as real beds, bathrooms, and running water.
As for the Snow Peak designer's take on camping, it was a more modernized and leisurely experience compared to a bare-bones, Macgyver outing. Firstly, the Land Base tent was huge—boasting a hexagon shape that could comfortably fit up to six couples. Sitting inside the tent felt like lounging inside of a city studio sans the overwhelming noise pollution. Taking center stage in the tent was a wooden table, surrounded by floor cushions where Lisa would effortlessly use a French press and collapsible drip to make us coffee.
1 of 3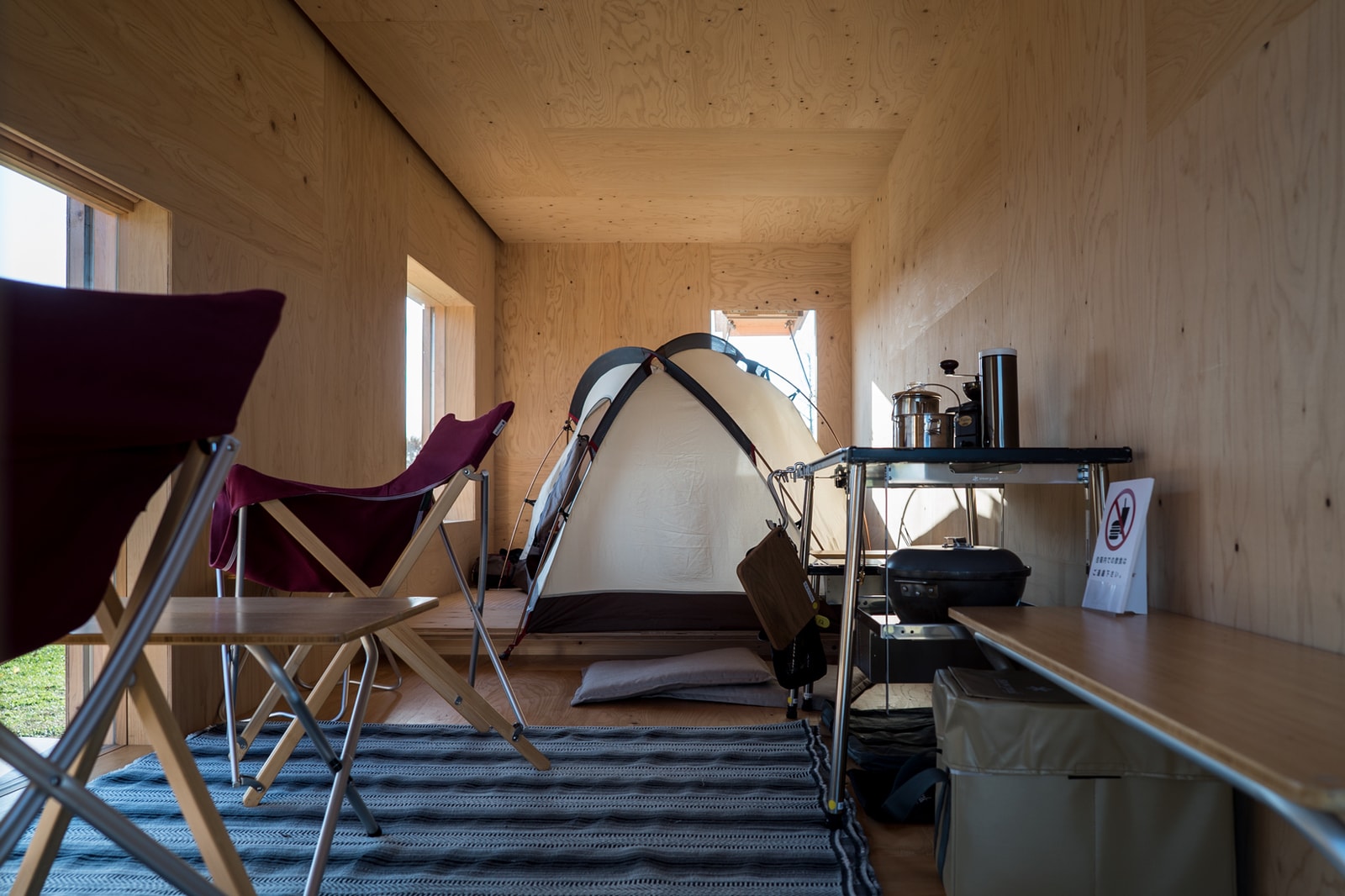 2 of 3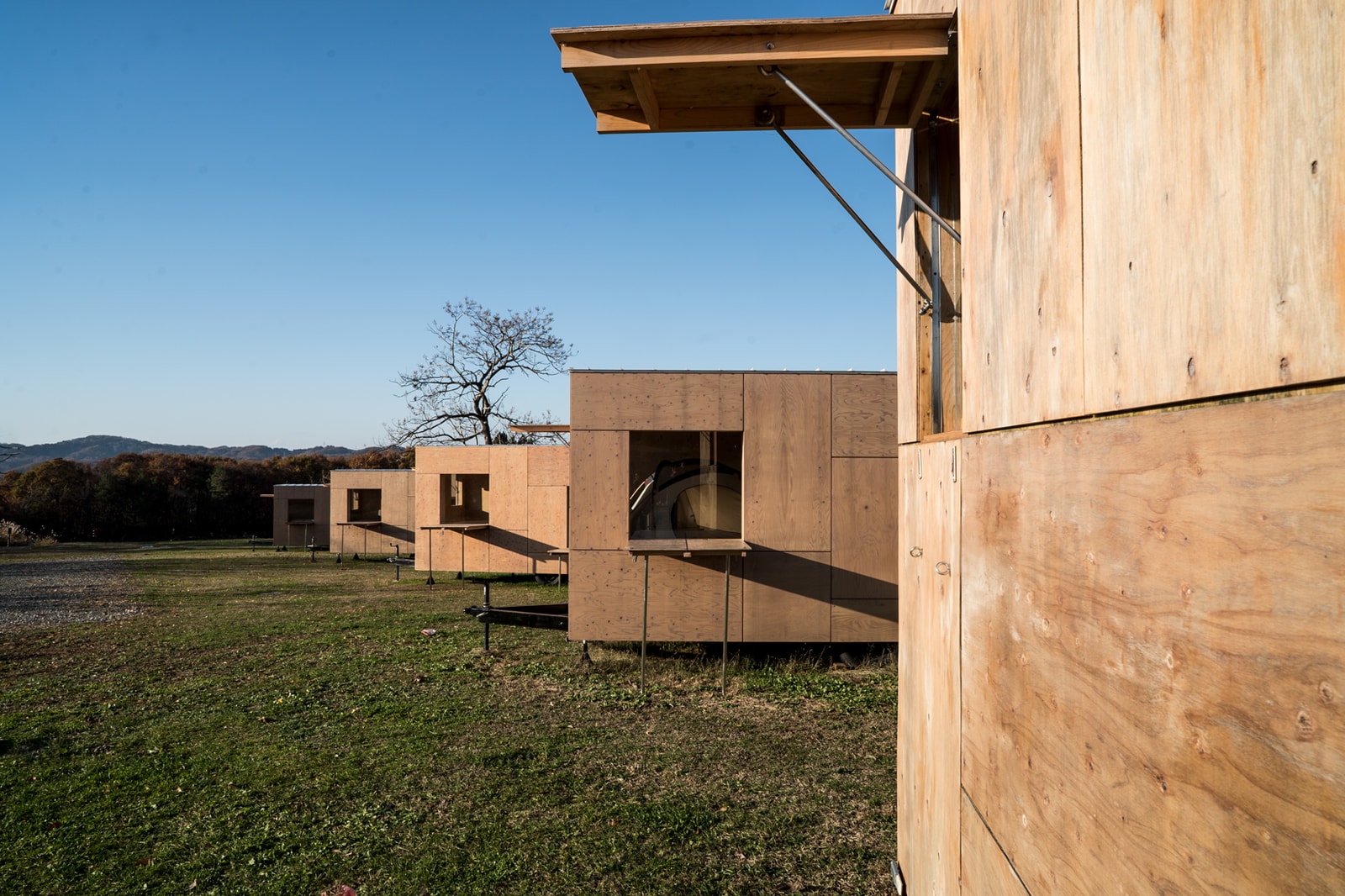 3 of 3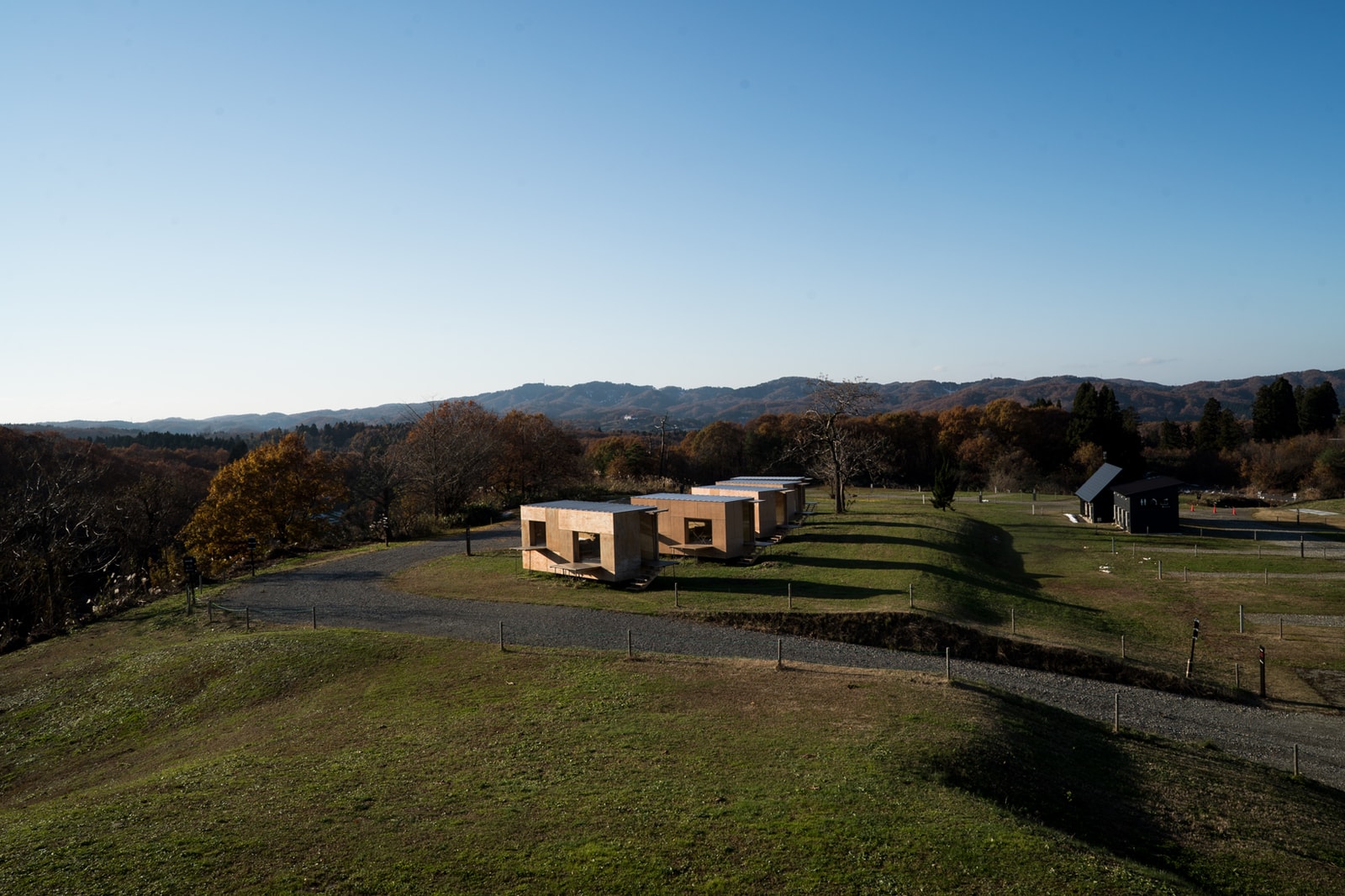 Waiting outside of the tent was the campfire area, glistening in all of its stainless steel glory. As a novice camper, I assumed that a bundle of sticks and some seating logs were all we needed to get the fire going. This was not the case; Snow Peak's campfire situation was much more flush than that. The campfire complemented the modern amenities that were inside of the tent. For example, there was a sizable firing table and pit that was surrounded by four minimalist beach chairs. Columns of titanium kettles containing Lisa's freshly brewed coffee were placed on top of the table and were waiting to be poured. Lastly, a lantern attached to a long metal piledriver was placed right beside the campfire for warm lighting.
Before I knew it, Lisa was describing the camping culture in the Land of the Rising Sun. "In Japan, people that live in bigger cities go camping for vacation, to escape the urban life and embrace nature. The purpose is to surround yourself with nature in comfort, but it is also a stylish affair," Lisa expressed. "Traditionally, the camping style includes a three-piece camping suit, and everyone gathers around the bonfire to enjoy good food, drinks, and conversation. Food being an important element, so Snow Peak designs gear for a more elevated gourmet experience including a pizza oven, iron grill, field barista and more."
1 of 4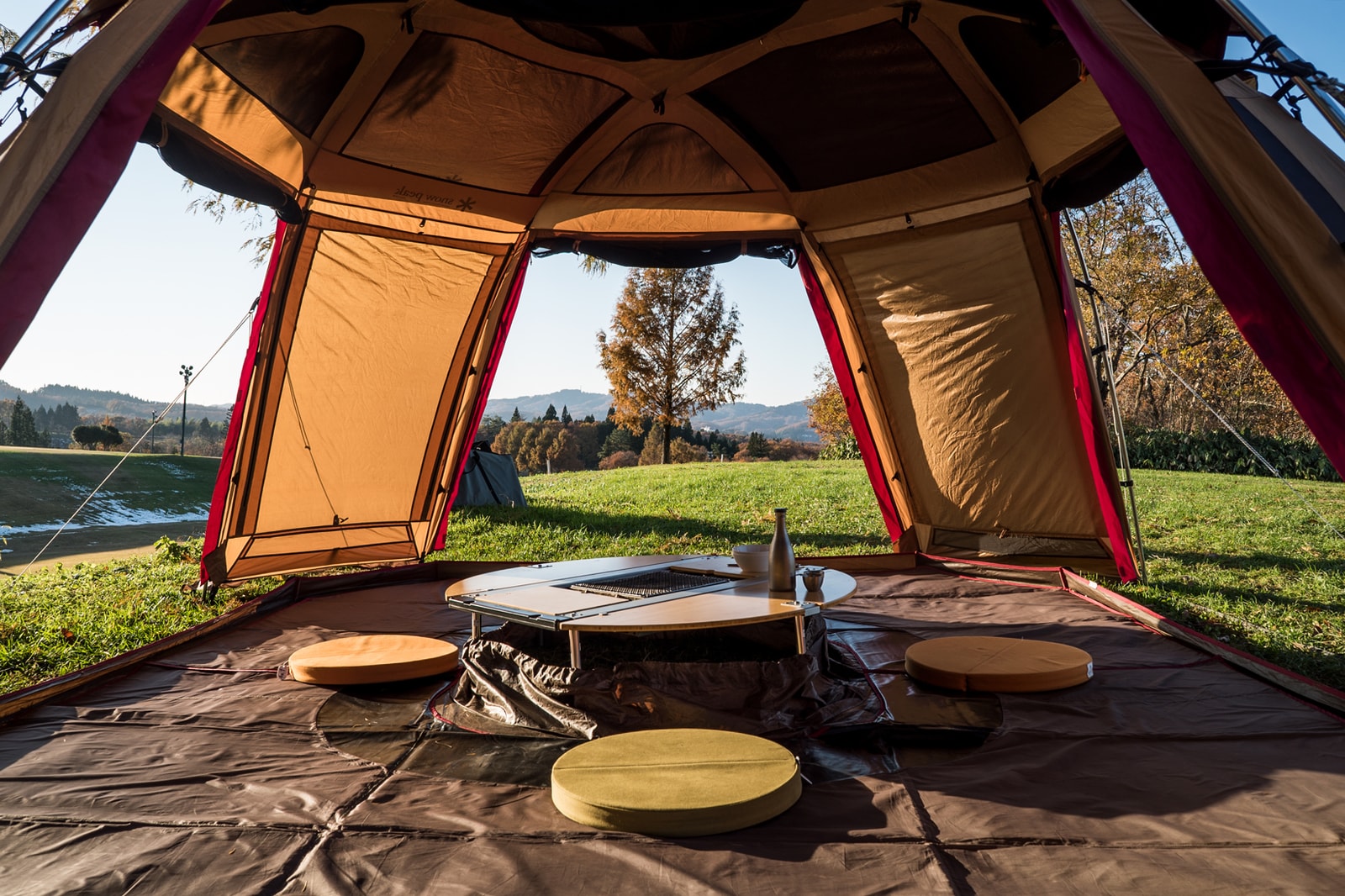 2 of 4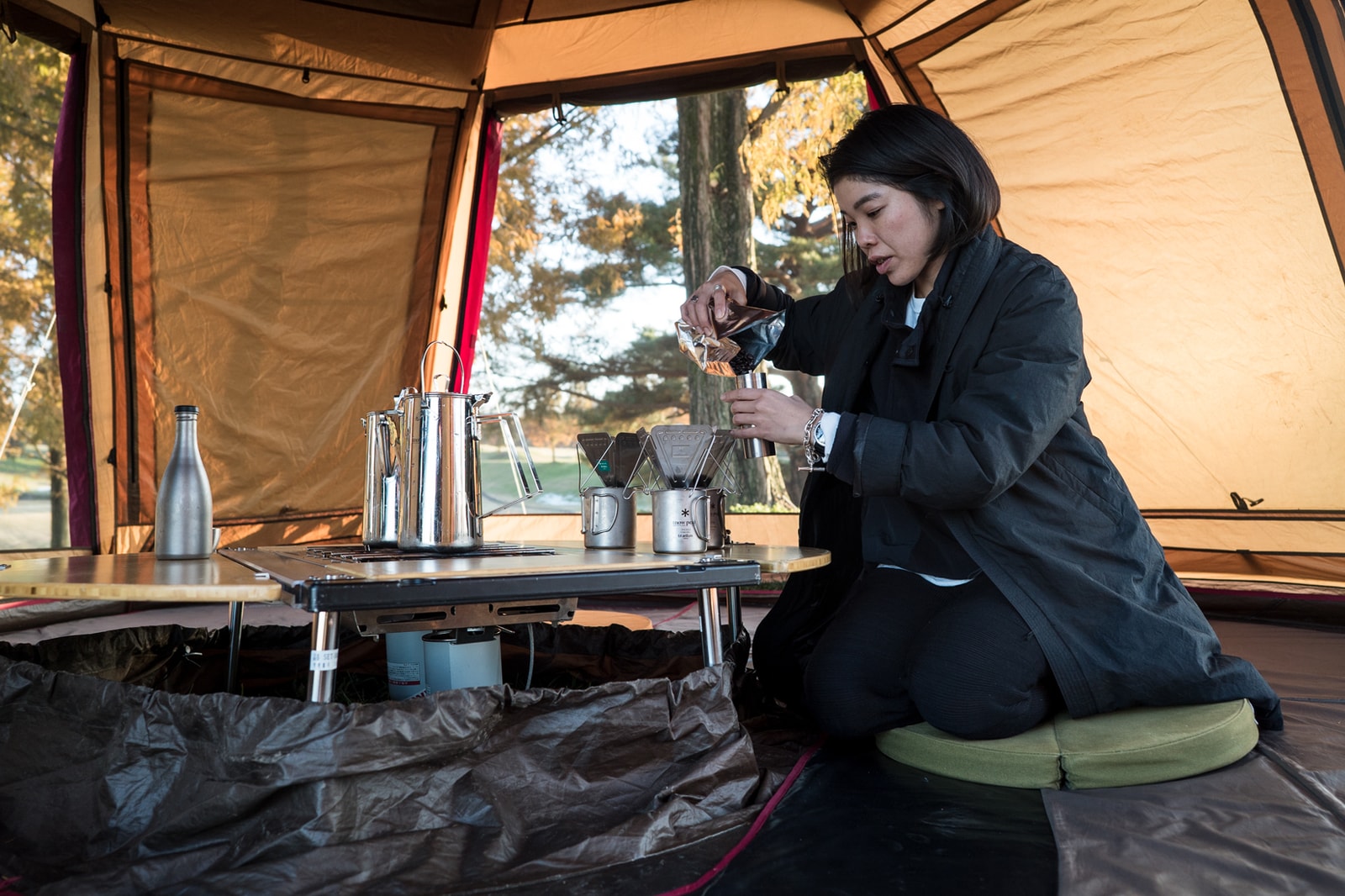 3 of 4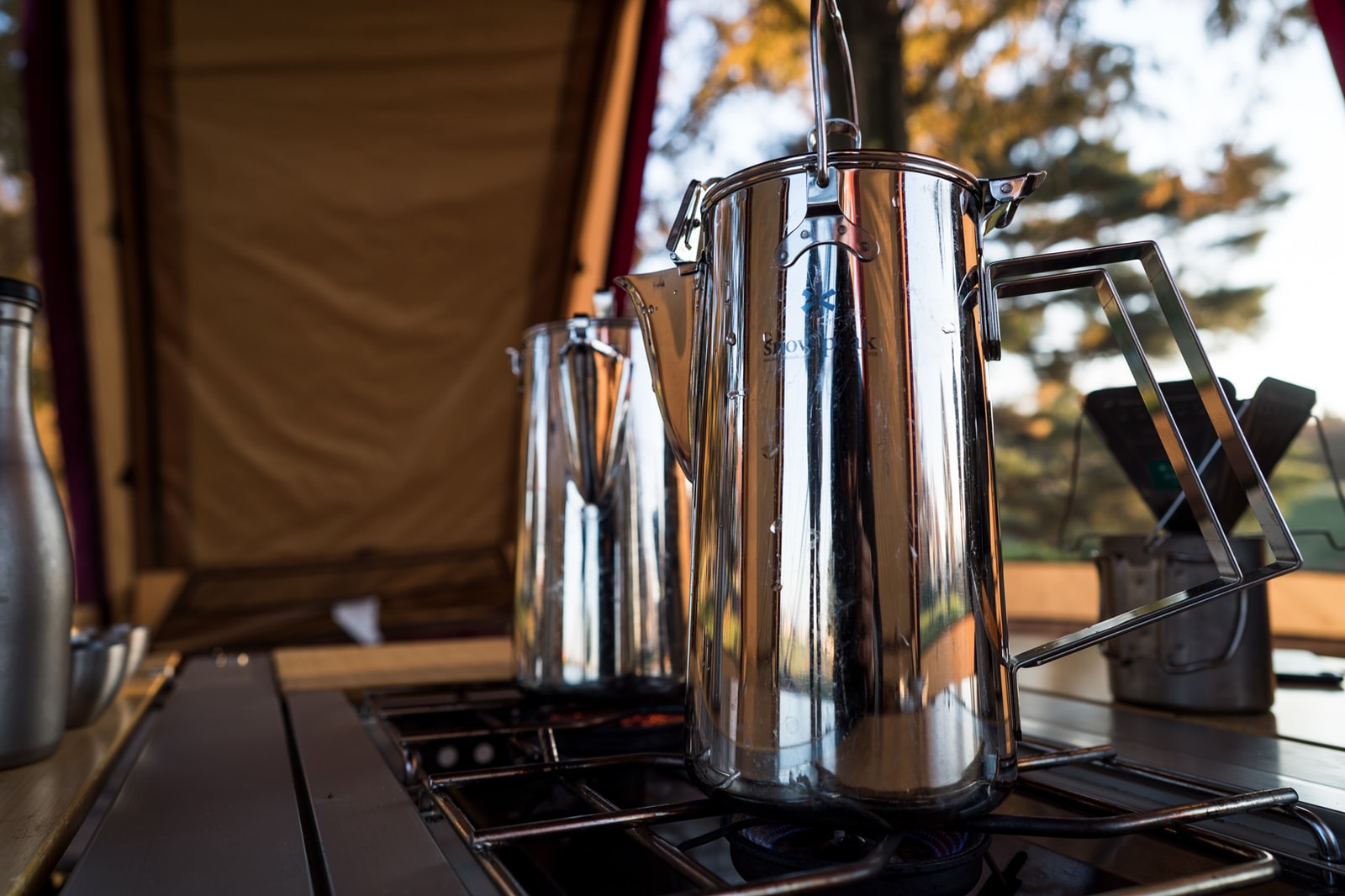 4 of 4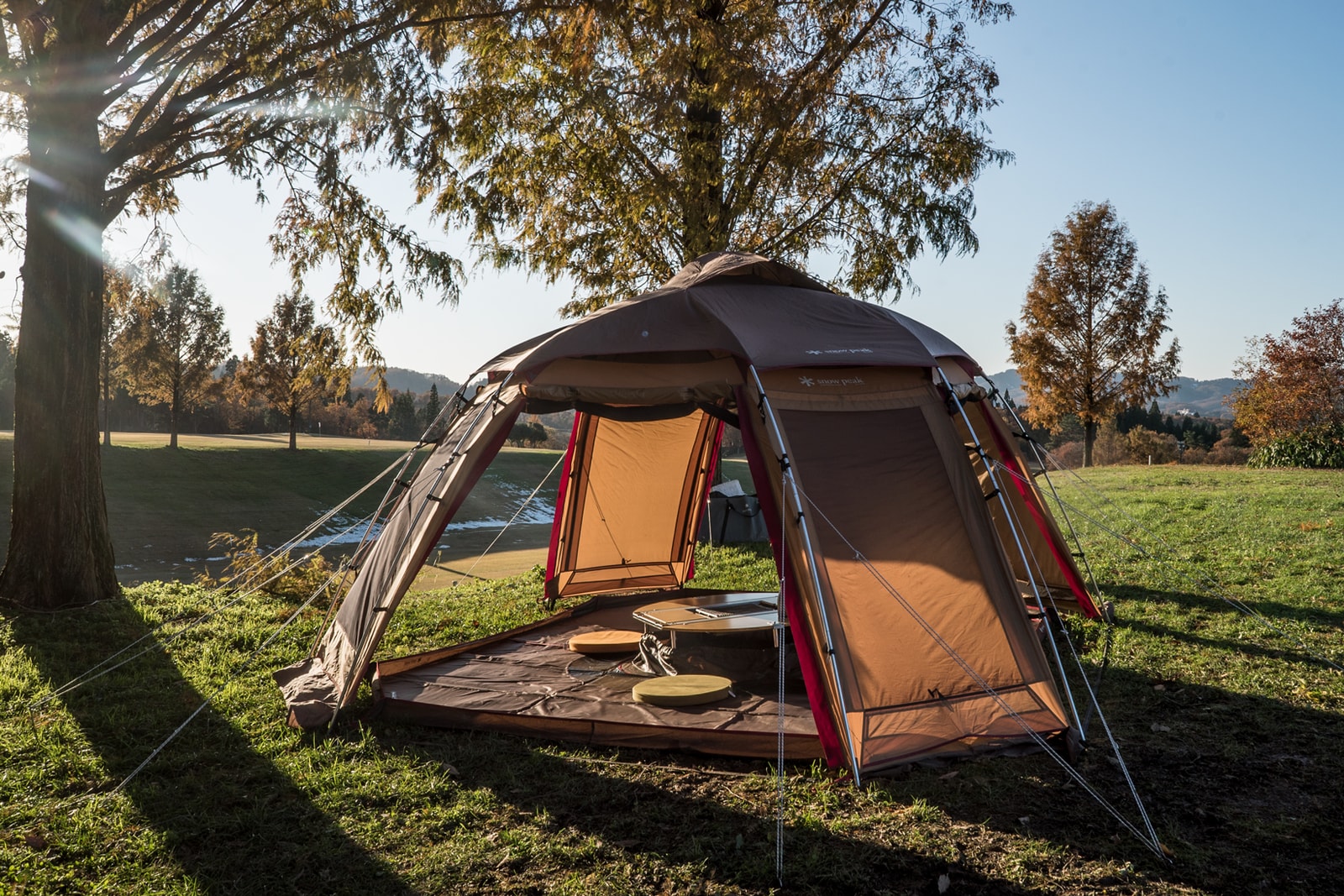 Of course, it takes an expert camper to know what campers want and without a shadow of a doubt, Lisa is a vet. From private camping trips to special events with consumers, she usually spends over 30 nights a year camping in mountainous regions all across the globe. "Camping with customers is the origin of Snow Peak and we utilize the feedback to maintain the quality of our products and services high, and ultimately we create the brand together with our consumers so we feel very connected," she expressed.
For Lisa, it's always been about finding innovative ways to bring people closer to nature, especially city dwellers. "In Japan and some countries where we have a presence in, we do camping events called 'Snow Peak Way,' where people living in urban areas can easily join, and we educate them about the camping know-how through fieldwork," she said. "We are planning to run such events in the US and Europe in the near future and we also have ideas in relation to travel."
I was able to merge [fashion and outdoor] and people are now able to enhance their camping experience in style by eliminating the barriers in between.
Lisa's primary gig at Snow Peak is helming the apparel division which she founded in 2014. The young designer graduated from the legendary Bunka Fashion College in Tokyo—alums include Kenzo Takada, Junya Watanabe, and Yohji Yamamoto and many other Japanese fashion mavens. Years before Snow Peak, Lisa used to work for another clothing brand.
"At that time the fashion industry and the outdoor industry were totally separated. I was able to merge the two things that I enjoy the most and people are now able to enhance their camping experience in style by eliminating the barriers in between," she said. Not only does Lisa want to elevate the camping experience for all, but also adopt modern styling to traditional wares "to show that you could be stylish while camping," she stated.
1 of 5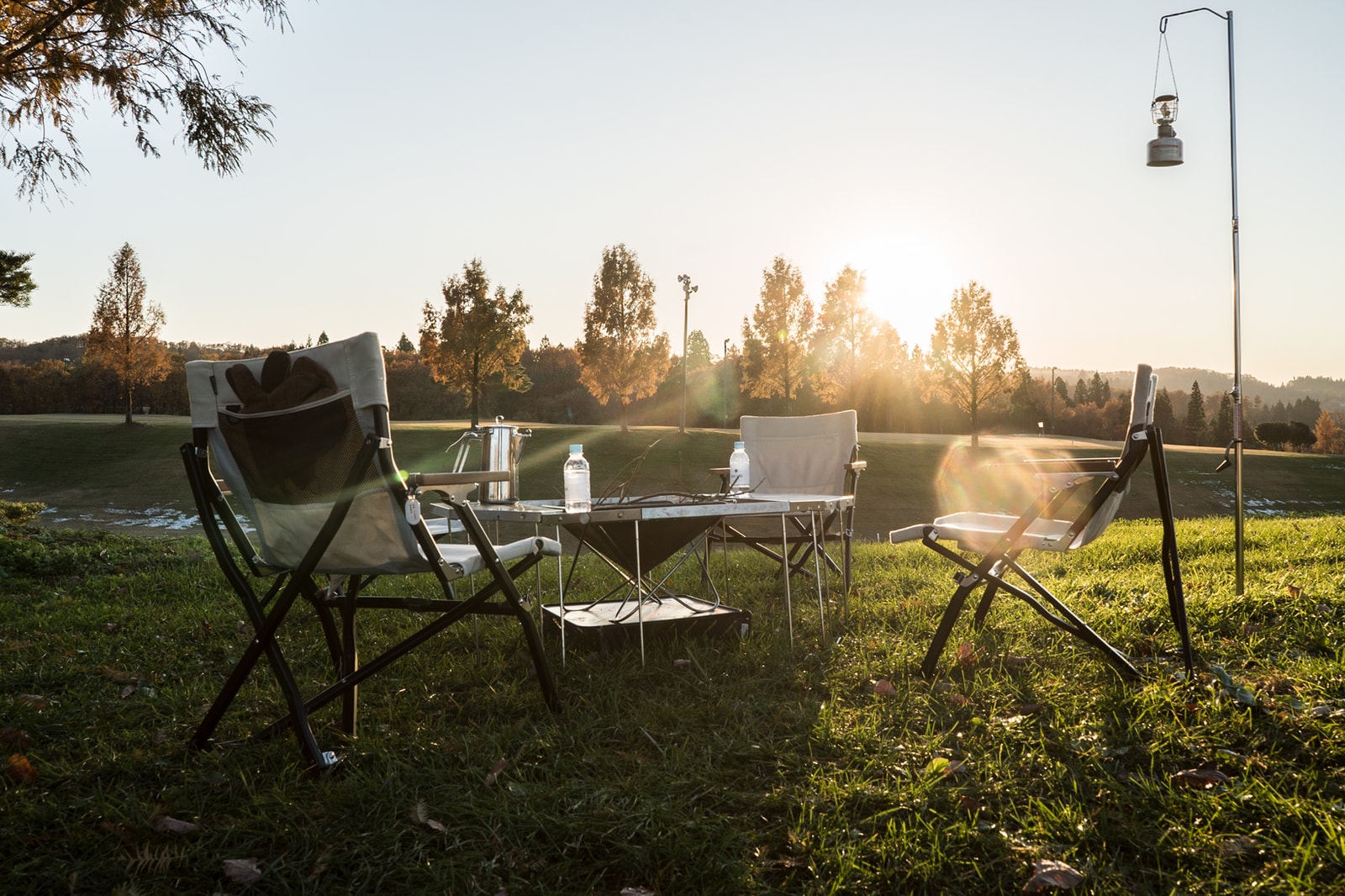 2 of 5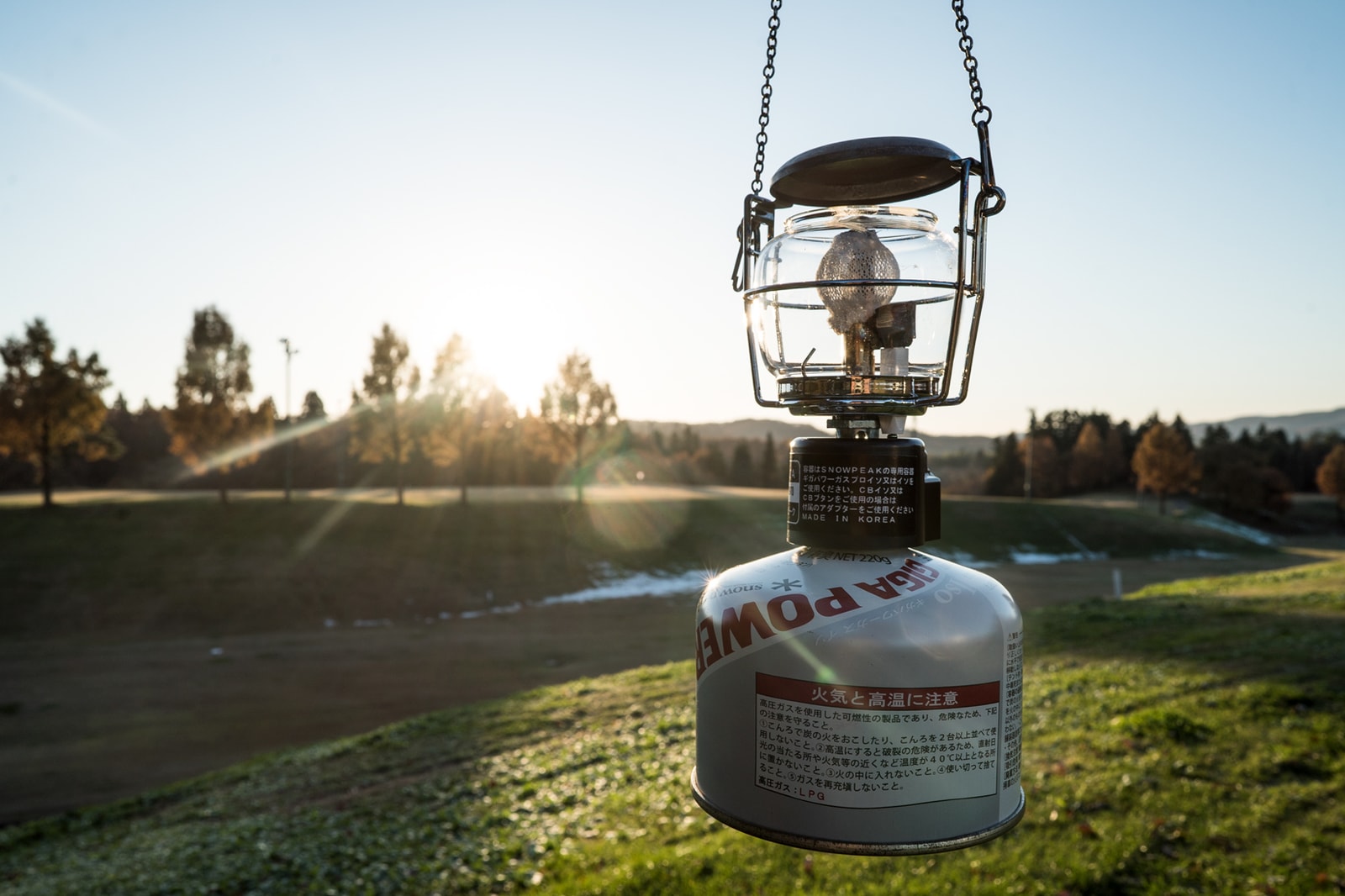 3 of 5
4 of 5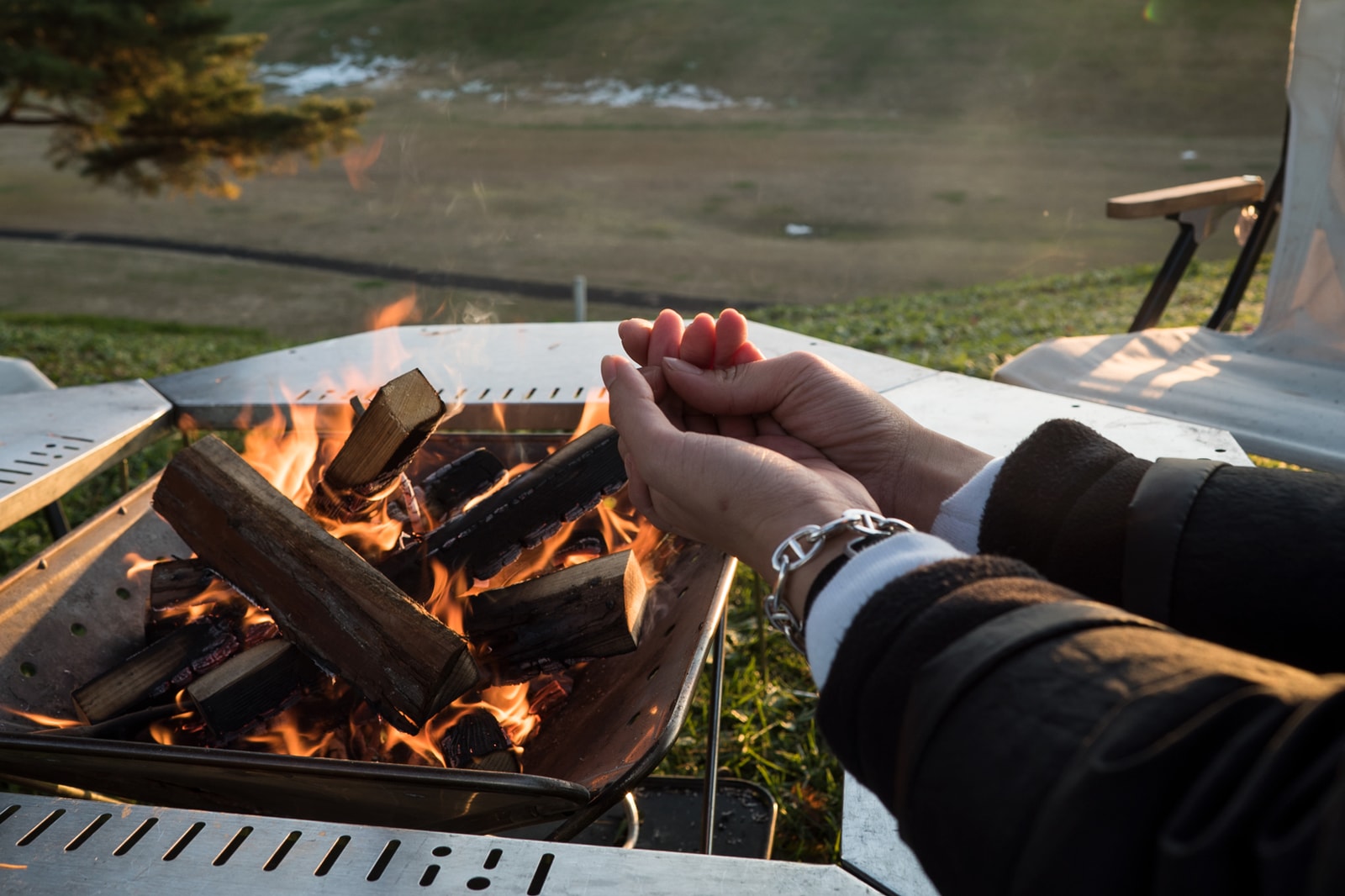 5 of 5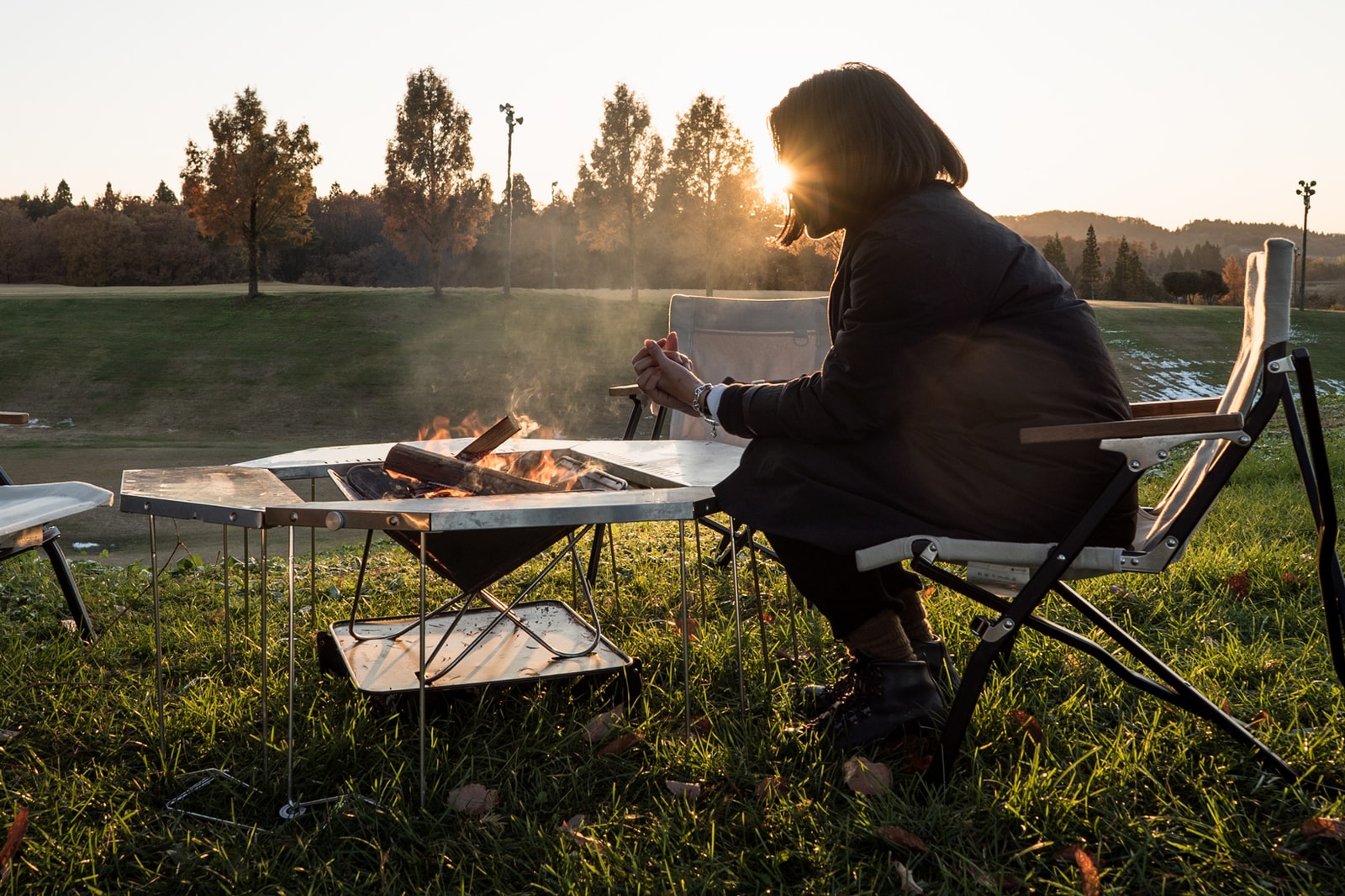 As a whole, "the mission of Snow Peak is to propose people to enrich their lives by enjoying being outdoors and having nature-oriented lifestyles," she said. "When you spend time at a campground with someone you meet for the first time, you often feel that you've known them for a long time, and you become like a family, that's the magic of Snow Peak camping style."