Playboi Carti Finally Reveals Plans for Debut Mixtape
The "What" rapper has a release period locked in.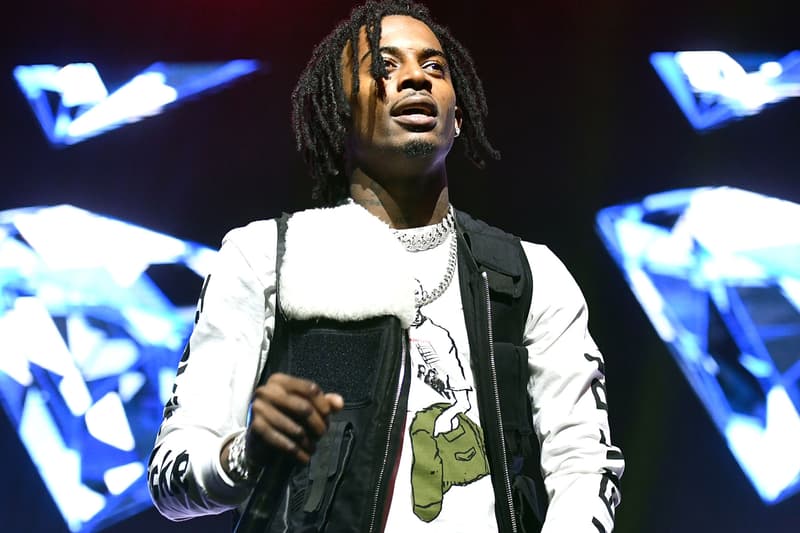 After many months of online buzz, Playboi Carti is on the brink of crossover success. However, unlike many aspiring stars before him, the A$AP-cosigned artist has yet to release a proper debut project. Thankfully for Carti fans, the cult-favorite Soundcloud champion has decided to reveal some more details regarding his anticipated new mixtape. Sitting down with XXL for a January feature, the "What" rapper opens up about his plans for his debut tape.
"I feel like n*ggas really be on my shit. That's why I'm picky about what I put on my SoundCloud. That's why I'm taking time with my [first] mixtape. I'm going crazy. If you look on my tracks, bro, it shows you my progression." Pinpointing a "spring 2017" period of release for his forthcoming project, Carti also adds he hopes to inspire many others and make a huge impact with his next major drop. "I just want n*ggas to look at it and say, 'If this young n*gga from Atlanta can do this, so can I," concludes the rapper. "I want everybody to get money. My new mixtape is going to show n*ggas this is the way."
You can check out the entire piece on Carti here and be sure to keep an eye out for more information regarding his debut project.