Supreme's 2017 Spring/Summer Range May Include Van Gogh and Terry Richardson Collaborative Pieces
If true, which products do you have your eyes on?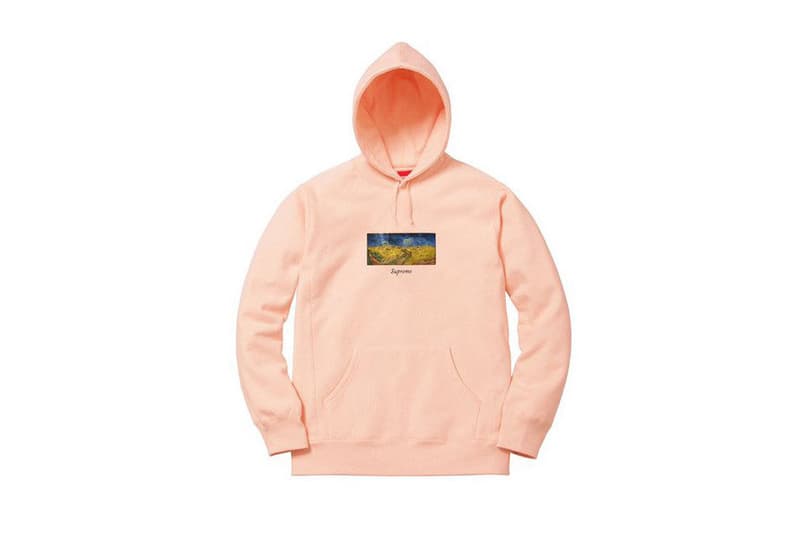 Rumor season for Supreme continues, with the possible reveal of the Nike Air More Uptempo that recently surfaced. Now, thanks to Twitter user @MRBLD_, we get to see some possible pieces coming out of the New York skate brand's 2017 spring/summer range.
In a series of image tweets, we see what looks to be some garments emblazoned with the works of iconic painter Vincent Van Gogh and photographer Terry Richardson. There's also a leak of a pink hoodie with logo-printed sleeves and another one with multicolored brand lettering at the chest, which Instagram account supreme_copies says is FENDI-inspired.
Take a look at the images below and let us know your take.
Supreme SS17 Van Gogh Hooded Sweatshirt Sample Leak pic.twitter.com/g83OHEXRrz

— MRBLD (@MRBLD_) January 13, 2017
Supreme SS17 Hooded Sweatshirt Sample Leak pic.twitter.com/y9mVYcPXok

— MRBLD (@MRBLD_) January 13, 2017
Possible colorways for the Terry Richardson Hooded Sweatshirt pic.twitter.com/MORF5RdxqO

— MRBLD (@MRBLD_) January 13, 2017
Another colorway of the Supreme SS17 Terry Richardson Hooded Sweatshirt pic.twitter.com/IZTE2krCmA

— MRBLD (@MRBLD_) January 13, 2017
Supreme SS17 Terry Richardson Hooded Sweatshirt pic.twitter.com/EYP7CUPtXe

— MRBLD (@MRBLD_) January 13, 2017
Supreme SS17 Arc Logo Hooded Sweatshirt Leak pic.twitter.com/RuGprWnQIz

— MRBLD (@MRBLD_) January 13, 2017
Supreme SS17 Multi Color Logo Hoodie Leak pic.twitter.com/nHVeezL6gp

— MRBLD (@MRBLD_) January 12, 2017