NEIGHBORHOOD Joins Linc Original Makers for Bottled Blended Diffuser
Packaged like a bottle of whiskey.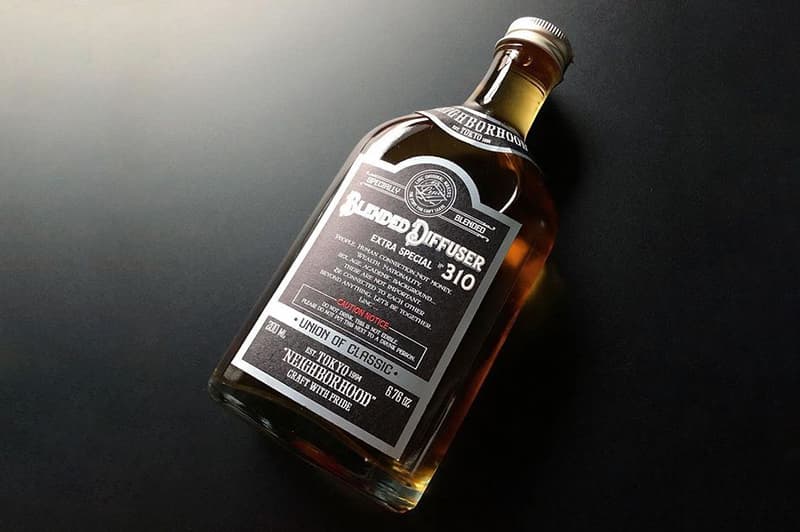 Japanese label Linc Original Makers produces grooming goods and scents modeled after vintage toiletries meant for daily use. Additionally, they craft everything in Japan to the highest standards. Linking up with fashion imprint NEIGHBORHOOD, the pair has reworked one of Linc's diffuser bottles, complete with a unique scent.
A variety of scents are already produced by Linc, including its sweet-toned 996 and refreshing 997, but this pairing with NEIGHBORHOOD has yielded an exclusive scent, the 310. The packaging is new as well, with Linc's retro, general store-style branding swapped for Jack Daniel's-inspired colors. A variety of typically playful slogans cover the bottle, including "Wealth, nationality, sex, age, academic background… These are not important," and NEIGHBORHOOD's slogan, "Craft with pride."
No other information has been revealed about the collaboration yet, but keep an eye on NEIGHBORHOOD's web store for more information. Meanwhile, the NEIGHBORHOOD x adidas collection was recently been revealed in full, along with a release date.