Lyft Creates a Chicago Exclusive Craft Beer
"Munich Helles-style lager with a medium body and refreshing finish."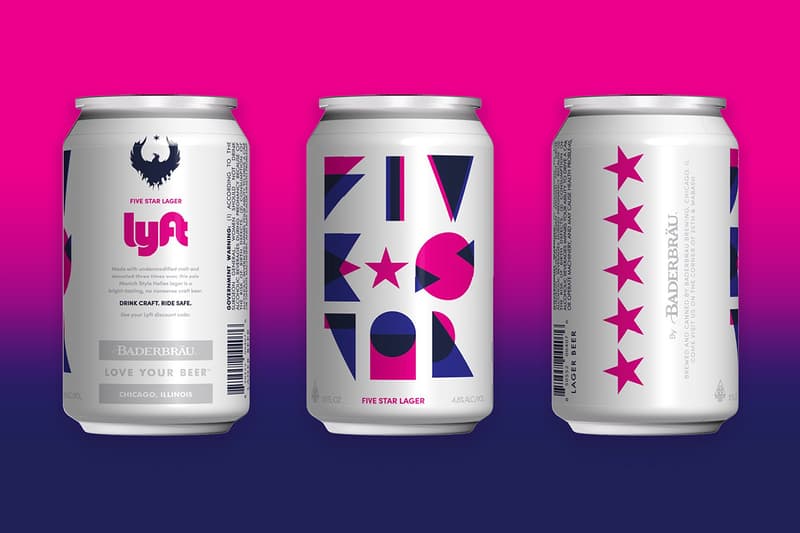 Lyft looks to craft beer for its newest ploy. Teaming up with Chicago-based brewery Baderbräu Brewing, the ride service has created its own signature beverage entitled, "Five-Star Lager".
Selling exclusively in bars, consumers who purchase the drink will be given 60% off their next Lyft ride. An incentive that the brand hopes will drive people to use the app to make their way home safely and securely. It should be stated that this isn't its first partnership rooted in alcohol, as it deployed a slew of 1930's cars emblazoned with Budweiser branding earlier this year.
With the community and small businesses in mind, the on-demand transportation company hopes to capture the niche beer market and allow Chicago residents to drink responsibly. In related news, Drake and OVO Chubbs opened another restaurant in Toronto.