LeBron James Validates His Dominance by Reaching 30,000 Career Points
The youngest player ever to reach the feat.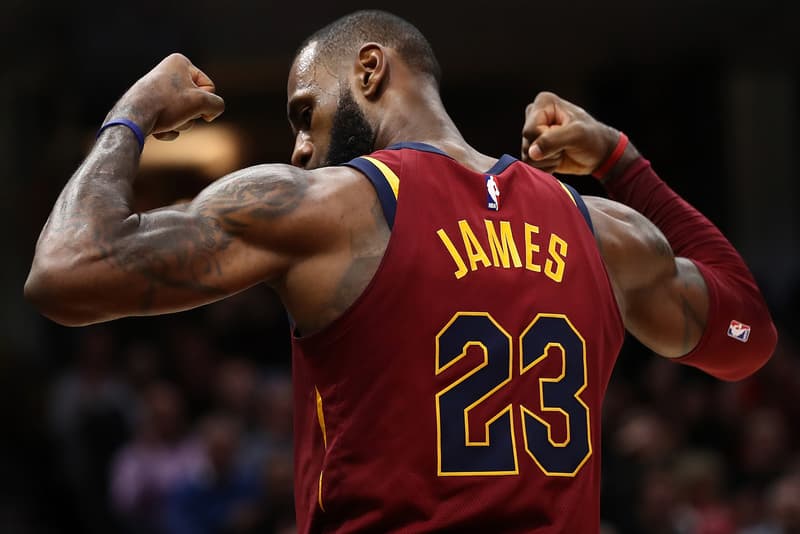 Prior to Tuesday night's game between the Cleveland Cavaliers and the San Antonio Spurs, LeBron James stood a mere seven points away from joining a class of upper echelon NBA elite to score 30,000 career points. King James, who averages just shy of 27 points per game for the current 2017/18 season was all but locked to achieve this momentous feat.
And now, officially sealed with a long 2-point jumper to close out the first quarter against the Spurs, LeBron has become the seventh — and youngest ever – to tally 30,000 regular season points. The NBA superstar follows only Kareem Abdul-Jabbar, Kobe Bryant, Wilt Chamberlain, Michael Jordan, Karl Malone and Dirk Nowitzki into this rare fraternity.
Prior to the matchup, LeBron James hit up Instagram to celebrate his inevitable accomplishment. In other hoops-related news, the Heat unveils their Miami Vice-inspired "City Edition" jerseys.