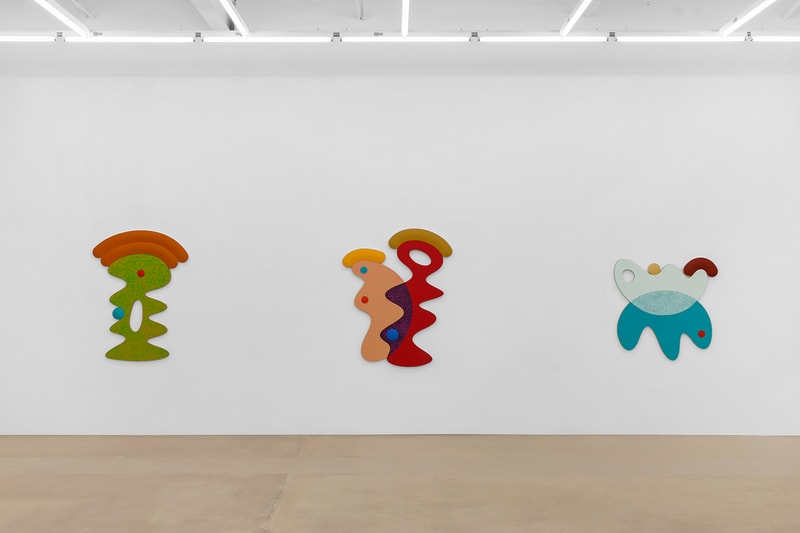 Josh Sperling Prepares "Chasing Rainbows" Debut at Perrotin
Made with stretched canvas, plywood and acrylic
---
Josh Sperling, a New York-based artist, is preparing for his Parisian debut, at Galerie Perrotin, with a collection of pieces for an exhibition entitled "Chasing Rainbows." This gallery has housed the works by Daniel Arsham and Kaws – Brian Donnelly being a collaborator and inspirer of Josh.
Working exclusively with stretched canvas, plywood and acrylic, Sperling gives depth and dynamic shapes to what he calls "paintings." These eccentric sculptures feature striking colors and textures at which the constructed elements possess, as they interlock and intertwine with another on walls. Most notably, these forms are influenced by "furniture design, building ornamentation, and Googie architecture".
The exhibition will spotlight this direction as he delves into another chapter of artistry that explores more complex shapes and asymmetry, while still holding on his original motifs and ability to evoke the feel of captured motion through stagnation.
View the exhibit January 10. In other art news, view teamLab's new interactive 3D installation.
Perrotin
76 Rue de Turenne
Paris, France 75003