Best New Tracks: Drake, Flying Lotus, Joey Badass, MGMT, Rich Chigga and More
The hottest tracks from the first week of 2018.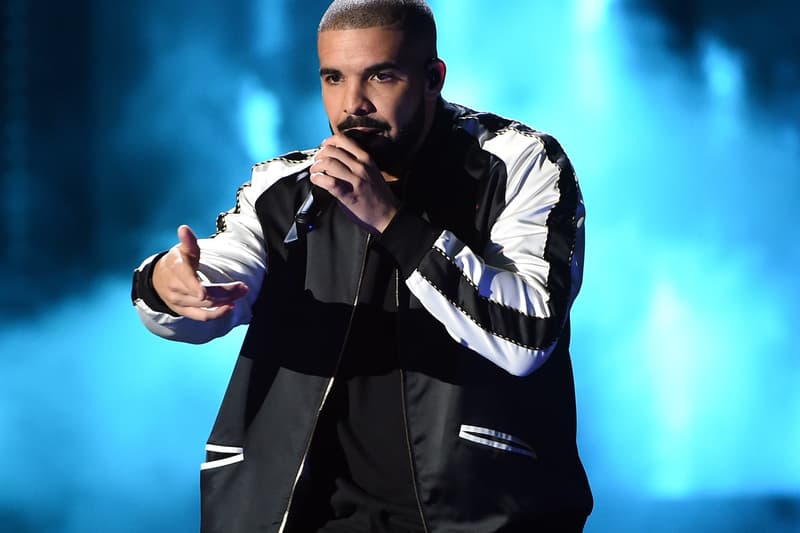 For this week's music roundup, it was a relatively quiet week for album and mixtape releases, however we did see an impressive assortment of standalone tracks from the likes of Lil Wayne & Drake, Flying Lotus, Joey Bada$$ and Smokepurpp amongst others. In addition, A$AP Rocky teased new music on his Instagram while Future wiped his clean and unfollowed everyone except for DJ Esco, which sparked a new album speculation amongst fans after he used a similar tactic in 2017 prior to dropping two new albums. Speaking of new projects, Lil Uzi Vert announced his plans to release a joint album with Wheezy – the same producer behind huge records with Travis Scott, Quavo, Young Thug, 21 Savage, Meek Mill and others.
Aside from the releases, festival season is officially upon us all as lineups were announced this week from Coachella, Governors Ball and Boston Calling, in addition to Yams Day which will take place this year in the Bronx.
Check out the best new music releases from the week down below and let us know what you think in the comment section.
Joey Bada$$ & Kirk Knight – "Gazzliona"
After unveiling to the world he was a ghostwriter on Post Malone's "Rockstar," Joey Bada$$ brought his pen-game back to the home team this week with a new single, "Gazzliona." The song also features fellow ProEra rapper/producer Kirk Knight and if you were a fan of some of their earlier material circa 2013, you'll definitely enjoy this one.
Lil Wayne & Drake Remix JAY-Z's "Family Feud"
Days after the unexpected surprise release of Dedication 6, Lil Wayne dropped off a new remix performed with Drake of JAY-Z's "Family Feud." Similar to the original which is unapologetically candid, the remix doesn't shy away from calling things out as they are, including jabs at Donald Trump courtesy of Drake.
Bruno Mars & Cardi B "Finesse" (Remix)
Bruno Mars revealed that he was huge Cardi B fan last year during an interview and days later, the "Bodak Yellow" rapper took to Instagram to say, "This is soooo crazy ???????? Can't believe he even knows me @brunomars soooo Dope !!!!!." Now months later, the two artists have teamed up for a remix to "Finesse." The original track appears on his latest album, 24K Magic.
03 Greedo & Maxo Kream – "With The Plug"
Two of the rawest new acts out of Cali and Texas collided this week on a new hard-hitting street anthem, "With The Plug." Greedo and Maxo's styles are a perfect pairing, especially when you're blending gritty wordplay over a contrasting, angelic production. Bump "With The Plug" down below.
Flying Lotus – "Quarantine"
Flying Lotus is getting back to music at the top of 2018 as he's just quietly released his first new track of the year. Tucked away in a new 46-minute mix from Brainfeeder, the compilation features tracks from a wide roster of artists, including a record called "Quarantine" from FlyLo himself which kicks in around the 43-minute mark.
MGMT -"Hand It Over"
Having announced the upcoming release of a new album back near the start of 2017, MGMT has started the new year by continuing to roll out new music. Taken from Little Dark Age – a record which also marks the band's first album since 2013's self-titled effort — the first release of 2018 bears all the hallmarks of classic MGMT, with a few added extras.
"Hand It Over" flits between sparseness and intricacy — pinging between indie, psych and disco reference points – unfolding over the course of a little more than four minutes, creating a sense of sprawl without overstaying its welcome and providing 2018's first real sense of pining for the summer. Take a listen to the track via all the usual streaming platforms including the Spotify player below and let us know if you're looking forward to the band's reemergence this year.
Rich Chigga (Brian) – "See Me"
After years of being known as Rich Chigga, he decided to leave the moniker this week and start fresh for 2018 as simply, Brian. In addition to the name swap, the Indonesian rapper also dropped another single off his forthcoming Amen album slated for release on February 2.
Hudson Mohawke- "Foxy Boxing"
A new HudMo track surfaced this week as part of record label LuckyMe's advent calendar. The song may sound familiar, as the track had previously been performed live at a Boiler Room event back in 2016. The official version never saw the light of day until it appeared on the LuckyMe's SoundCloud page earlier this week. Stream the entire single down below.
Smokepurpp – "Big Bucks"
After publicly announcing that he'll be quitting Xanax in 2018, Smokepurpp dropped a brand new track to coincide with this New Years resolution. Titled "Big Bucks," the song is produced by friend and close collaborator Ronny J, the mastermind behind some of rap's biggest tracks out of Florida. Listen below.
Cozz – "Questions"
Following nearly a two-year hiatus, Dreamville rapper Cozz returned with a new track this week called, "Questions." The record serves as the first official single off his forthcoming album, Effected. Cozz told fans on Twitter, this is "For my day ones…real rap.. I got 'questions' EFFECTED COMING SOON ..PLAY THIS LOUD" he tweeted. Check it below.
Be sure to check out our previous music roundups for the best drops of weeks past.