Ric Flair Is "Back up and Running," Gives a Heartfelt Message for Fans
Expect to see Nature Boy very, very soon.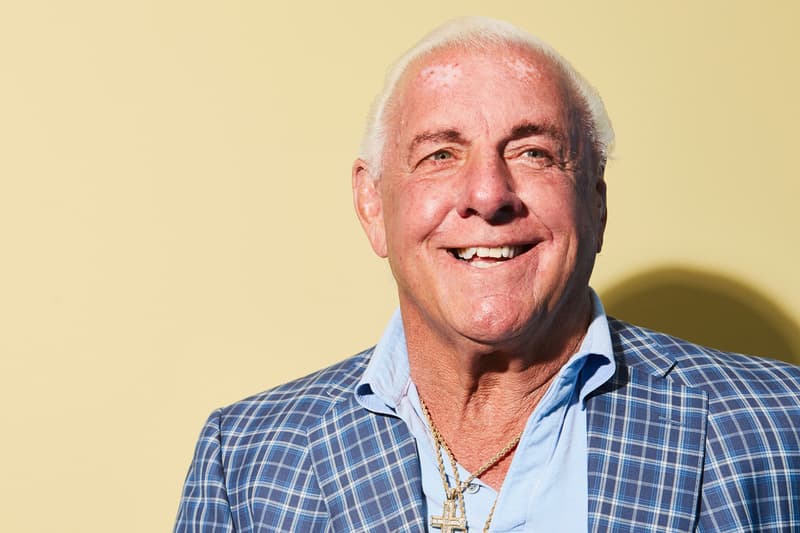 Since undergoing a medically-induced coma for surgery on August 14, Ric Flair took to Twitter to announce his recovery. Appearing enthusiastic as ever and rocking a T-shirt that reads, "I ain't dead yet motherf***ers," Flair had the following message for his fans and supporters:
"To all my fans out there, let it be known worldwide the "Nature Boy" — Wooo! — is back up and running, looking as only as I can look. I want to thank all my fans out there for the love and support, and I will see you in the very, very, very, very, very, VERY near future.
While he is currently undergoing the recovery process, fans are excited to know that Nature Boy isn't going anywhere, any time soon. Don't forget that ESPN will delve into the life of Ric Flair in an episode of 30 for 30, scheduled to air on November 7.
I'm Backkkk! Thanks To Everyone For The Support These Past Couple Weeks. I Ain't Dead Yet Mother F**ckers! WOOOOO! https://t.co/1ZgKVjFH8x pic.twitter.com/AHSSyE8JT1

— Ric Flair® (@RicFlairNatrBoy) September 2, 2017
Sometimes you have to get knocked down lower than you have ever been, to stand up taller than you ever were. Naitch WILL be back! ? pic.twitter.com/v9YbIEykt9

— Ric Flair® (@RicFlairNatrBoy) August 29, 2017