5 Standout Emerging Labels From New York Fashion Week Spring/Summer 2018
Noteworthy names to keep an eye on.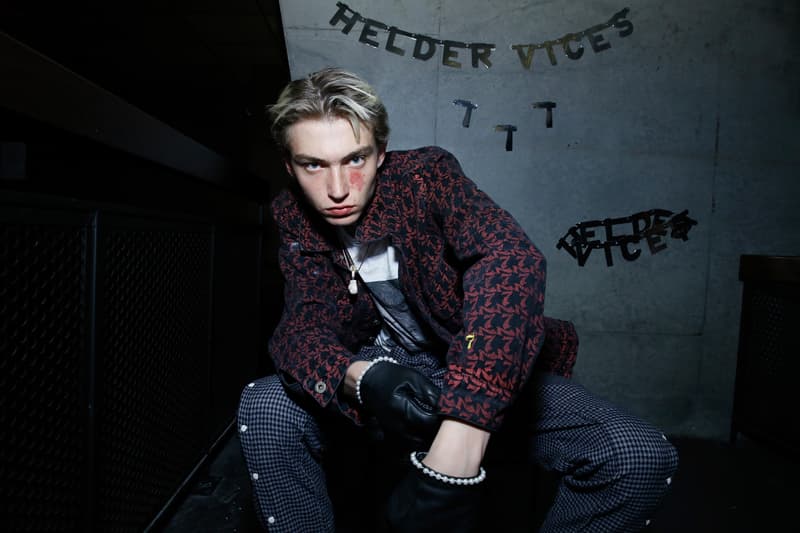 Last week, fashion's finest took over the Big Apple to participate in the city's eight-day long sartorial parade, aka New York Fashion Week. Accompanying the roster of established designers were a number of newcomers, all vying to catch the attention of the global audience in attendance.
Though truly innovative new talent comes few and far between, a handful of emerging labels confidently carved their place among fashion's competitive landscape through bold color schemes, experimental silhouettes and progressive fabrics.
Here are five emerging labels from New York Fashion Week Spring/Summer 2018 to keep an eye on.
BARRAGÁN
After presenting a promising Fall/Winter 2017 collection, BARRAGÁN once again took to the runway to exhibit its Spring/Summer 2018 range. Centered around a counter-cultural view of trends, gender identity and popular media, the New York-based label offered a striking range of rave-tinged unisex garments that experimented with symmetry and shapes.
Throwback '90s/early '00s tribal graphics were emblazoned on sheer tops, satin trousers and tanks, ultra low-rise denim jeans were wide and baggy and skirts were slashed and cut super short. Though some pieces are clearly meant for the more avant-minded fashionista, there's certainly a modest dose of versatility for all you graphic-loving streetwear heads out there.
Vaquera
Founded as a defiant response to fashion's lack of diversity, Vaquera is a young label standing against the boundaries of contemporary clothing. Steering far away from mainstream beauty norms, Vaquera's radical design approach aims to introduce a new thought-provoking aesthetic to the world.
For its Spring/Summer 2018 collection, the New York-based label employed exaggerated silhouettes, dizzying patterns, bold graphics and unorthodox tailoring. Though it screams "art school reject," the label's astute self-awareness and attention to craftsmanship make it a promising young contender among New York Fashion Week's sizably humdrum designer roster.
HELDER VICES
Steering away from a traditional runway show, Gianni Mora's HELDER VICES put on an intimate showcase – soundtracked by star Atlanta rapper Gucci Mane, no less – for its sophomore clothing collection.
Titled "Ladies & Gentleman, Natural Perversions," the project serves as HELDER VICES's latest assertion of being more than just a clothing label – but rather functioning as a design firm that releases season-less garments alongside a wide range of other creative endeavors. Key pieces from the collection include a printed denim jacket, floral shirt and tearaway dress-style pants.
Matthew Adams Dolan
Making his catwalk debut at this season's New York Fashion Week, buzzy downtown designer Matthew Adams Dolan wowed the crowd with his reworking of classic business casual wear. Drawing inspiration from the "simplicity" of classic American style, the collection's exaggerated cuts, dismantled tailoring, neutral color palette and playful design touches resulted in a coherent collection that felt fresh and very on trend.
Baja East
2015 CFDA award finalist Baja East churned out a bevy of collaborations for its Spring/Summer 2018 collection, tapping the likes of Hudson (denim), Melissa (footwear), and Haze (eyewear and swimwear). Despite being founded in 2013, the fledgling label recently showed a noticeable maturity in design with its wide assortment of garment offerings.
Despite the expansive range, designers John Targon and Scott Studenberg managed to keep things cohesive with a simple monochromatic color palette laced with minimal patterns. A mash-up of couture and gym attire, highlights include loose floral shirts, flowy wide-leg trousers and palm tree emblazoned tracksuits.
For more post-fashion week content, check out the five best collections from New York Fashion Week Spring/Summer 2018.