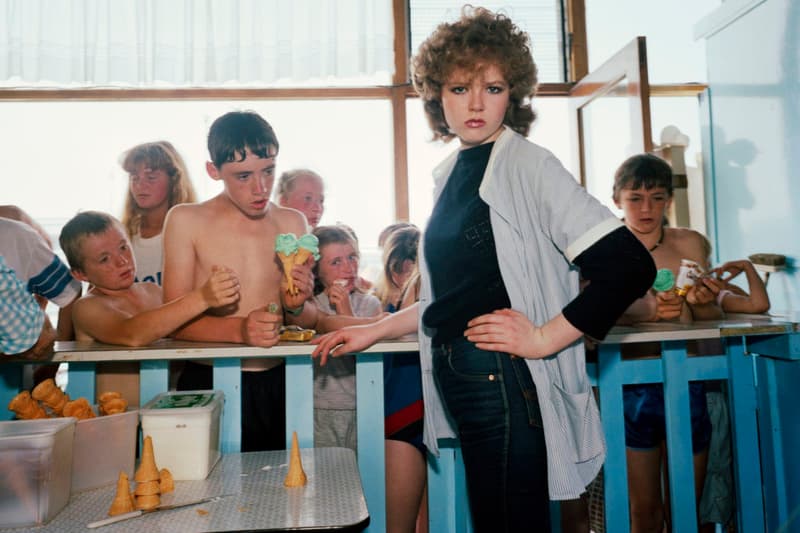 Martin Parr Announces Plans for a Foundation of British Photography
"We don't get photography quite as much in the UK."
---
Legendary British photographer Martin Parr — who is known for his documentary images and has also collaborated with Stüssy in the past — has unveiled plans for the Martin Parr Foundation to "support and preserve the legacy of photographers who made, and continue to make, important work focused on the British Isles."
As well as featuring his own work the foundation will also hold a collection of pieces from British and Irish photographers, along with images taken in the UK by foreign photographers, and a curated selection of British photography books — including Parr's 12,000-strong collection of books. The foundation has existed since 2014, but this is the first time that it has had a physical space and somewhere to display its extensive collection. To announce the foundation, which opens on October 25 in Bristol, Martin Parr sat down with Dazed. You can read some excerpts from that interview below, and head over to the Dazed site for the whole thing.
On how photography is viewed in the UK:
"I think the art world in this country doesn't truly appreciate how good British photography is. In a sense, I'm taking up some of the things the state hasn't done very well. We don't get photography quite as much in the UK. Most of my career is outside of Britain. Yes, I do work here, I do projects here. But, for example, the support that photographers get in France – and the opportunity to exhibit them in Paris – is so much more. Massive festivals, Paris Photo. I mean, now we have London photo, and we have smaller festivals, but there's no question – the French and the Europeans love photography more than we do in Britain."
On books:
"It's surprising given the internet, because you think the internet would have killed off the book. There's something about the physicality of the book – the smell of it, the fact that you can pass it on, the fact that it can travel – it's almost like the antidote to the internet."
On the foundation:
"I've been lucky in my own photographic career, so I've had some money I can feedback in and support my colleagues, who I think are very good, and at the same time build up a collection. Now, the foundation will be a place where this can be displayed, researched, exhibited, together with my own substantial archive. Hopefully, now, I can build on that and keep going.
In other art news, check out Daniel Arsham's "Blue Garden" installation that has recently appeared in Rio de Janeiro.