Childish Gambino Hints at a New Chance the Rapper Collaboration
"If I don't make a Chance the Rapper mixtape a bunch of 14-year-olds are gonna kick my ass."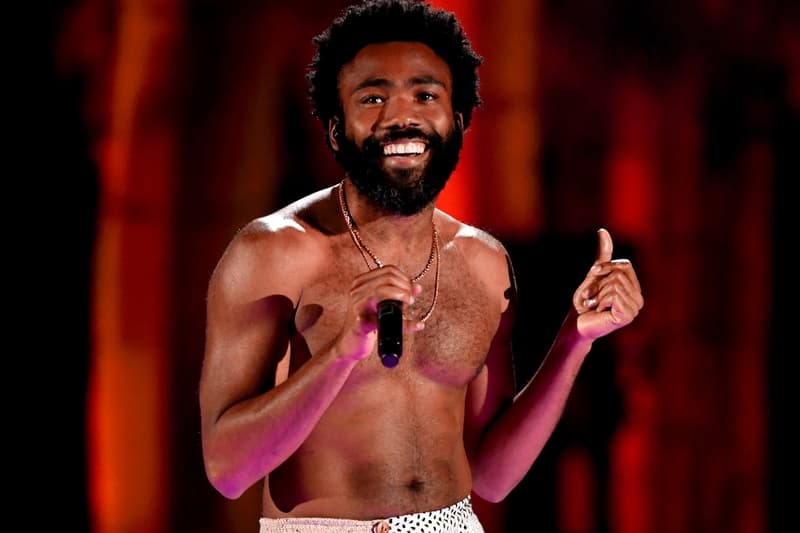 Earlier this year, Chance the Rapper appeared to officially confirm that he had been working on new music with Childish Gambino. Those rumours have only been fuelled by Childish Gambino's post-Emmy's speech as the actor/rapper hinted at a "Chance the Rapper mixtape, like double mixtape" that was in the works.
Gambino, a.k.a. Donald Glover, was taking home the awards for Outstanding Lead Actor in a Comedy Series and Outstanding Directing for a Comedy Series for Atlanta when he discussed the potential collaboration. Speaking on the red carpet, Glover said: "I don't ever wanna do anything because I'm forced to. I think once you do that, things start to get bad, you start to jump the shark. Also, I feel like if I don't make a Chance the Rapper mixtape, like double mixtape, a bunch of 14-year-olds are gonna kick my ass. They stop me on the street and its kinda scary. So I feel like I gotta do something, and I probably will."
As well as working with Childish Gambino, new images seem to confirm that Chance the Rapper also has another Young Thug collaboration on the way.