Microsoft & Facebook Laid a 160-Terabits-Per-Second Cable Across the Atlantic
Get ready for better lobby connectivity on Xbox Live.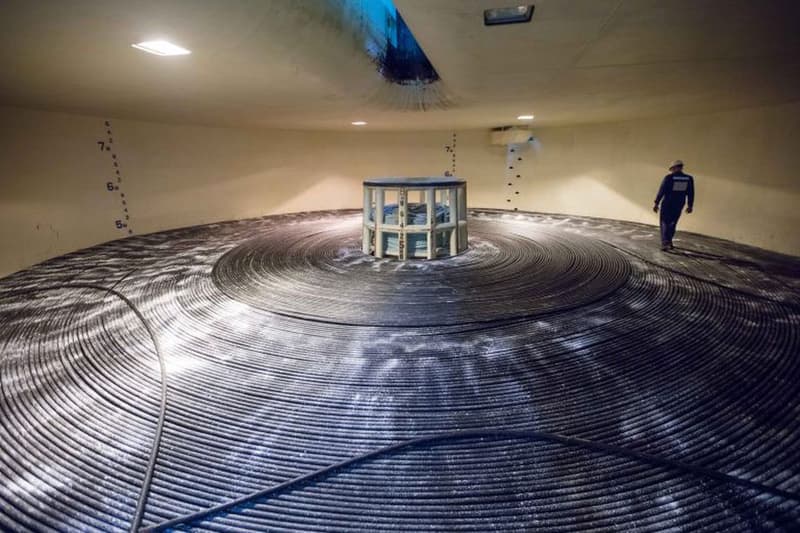 Microsoft, Facebook, and the telecoms infrastructure company Telxius have produced the highest capacity subsea cable to ever cross the Atlantic Ocean. It transmits 160 terabits of data per second, which is like streaming 71 million HD videos at the same time, and Microsoft boasts it does so 16 million times faster than a home internet connection. The cable is called Marea and lays 17,000 feet below the surface of the ocean between Virginia Beach and Bilbao in Spain.
Microsoft says the cable will provide resiliency for those living in the US and Europe by safeguarding against natural disasters or other major events that might cause disruptions to connections like those seen during Hurricane Sandy. "Marea comes at a critical time," said Brad Smith, president of Microsoft. "Submarine cables in the Atlantic already carry 55 percent more data than trans-Pacific routes and 40 percent more data than between the US and Latin America. There is no question that the demand for data flows across the Atlantic will continue to increase."
Microsoft states the project completed three times faster than usual in under two years, and since the cables are an open design, leaves room for improvement as technology evolves and more online users surface around the world. The Marea cable also provides a path to network hubs in Africa, the Middle East, and Asia, where the next billion internet users are anticipated to come from. As such, Facebook and Microsoft's investment allows the entities more control over the vast amounts of data they need to move quickly around the world. Expect improvements from both companies in cloud services for products like Microsoft's Office 365, Azure, Xbox Live, Facebook, Instagram and Whatsapp.