Jerry Lorenzo on Why Being an Independent, "Guy's Guy" Designer Works for Him
Fear of God's founder sits down with Grailed ahead of their collaborative sale.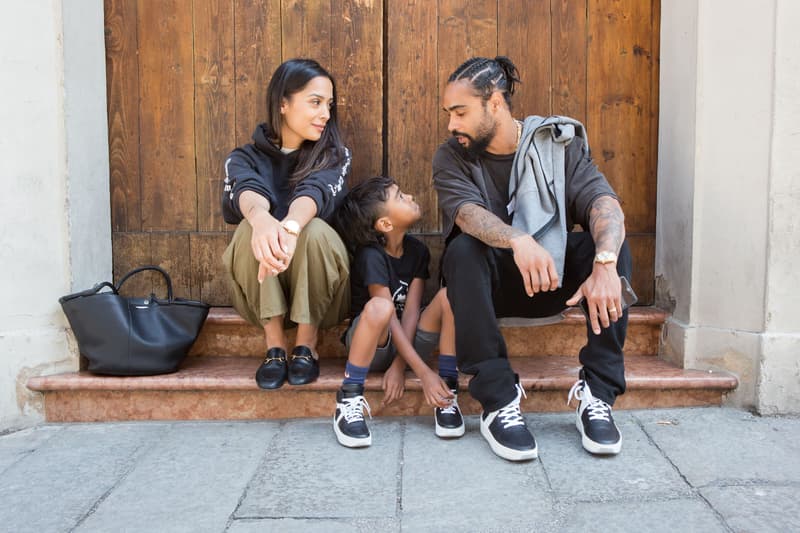 To mark the arrival of his vintage merch T-shirt sale, which drops September 13 on Grailed, Jerry Lorenzo sat down with the e-commerce site's Dry Clean Only section for a wide-ranging interview. The conversation predominantly covers how Jerry Lorenzo sees Fear of God and the fashion industry, as well as taking in topics such as the independent nature of the label, the designer's status as an outsider, and the reasons behind his upcoming sale. You can read some key quotes from Jerry Lorenzo's interview below, with the full conversation available at Grailed now.
On how he sees Fear of God:
"It's Americana modernized. It's the modern picture of our culture. Fear of God is the modern picture of American culture. All of my references are references from the '80s and '90s of my heroes, whether they're Kurt Cobain or Allen Iversen or John Bender from The Breakfast Club. These are American idols, you know what I mean? These were icons from different subcultures that now—fast forward 20, 25 years later—are now merging into one. I'm painting the picture of what this looks like. No, it's not hip-hop. No, it's not it's not rap. No, it's not rock. No, it's not grunge. It's all of these things combined."
On the brand's price point:
"I think about excellence. I think about wanting to make the best drop crotch basketball short. I don't care how much it costs. I'm going to be use the best resources that I have at my disposal to construct the best possible short. People need to understand that costs a lot of money in development and sampling and everything. The process is extremely expensive. The process to get to the IP, and then to execute the IP at a luxury level is extremely expensive.  And, at the end of the day, you have to pay for the idea, the IP The track pant that spurs the track pant craze, you have to pay for the IP of that pant and the piece that directs the market."
On his Grailed sale:
"I think it gives context. I think it educates on the process and I'm finally at a place where I'm comfortable enough of what I'm proposing that I could care less that you know where it came from. I'm not worried about it getting ripped off because I know that when I find a L.A. Gear sneaker at the Rose Bowl, no one else sees what I see when I see that shoe. That's where I know that God has blessed me with some type of vision in some things, but I think it's cool to let kids see it and let them understand."
On his legacy:
"I hope my legacy is simply how I lived my life. I realize that and I'm fearful that my legacy is wrapped up in something, to me, as empty as fashion. I'm fearful that my life is remembered by being the cool guy. I just want it to be how I lived my life. "I sat with Jerry for an hour and he's a good dude." That's what I want my legacy to be. Man, I'm glad I got to hang out with Jerry.
For more from Fear of God, check out the brand's "Infrared" military sneaker from its fifth collection.