have a good time Unleashes Exclusive Medicom Toy BE@RBRICKs
In two distinct sizes.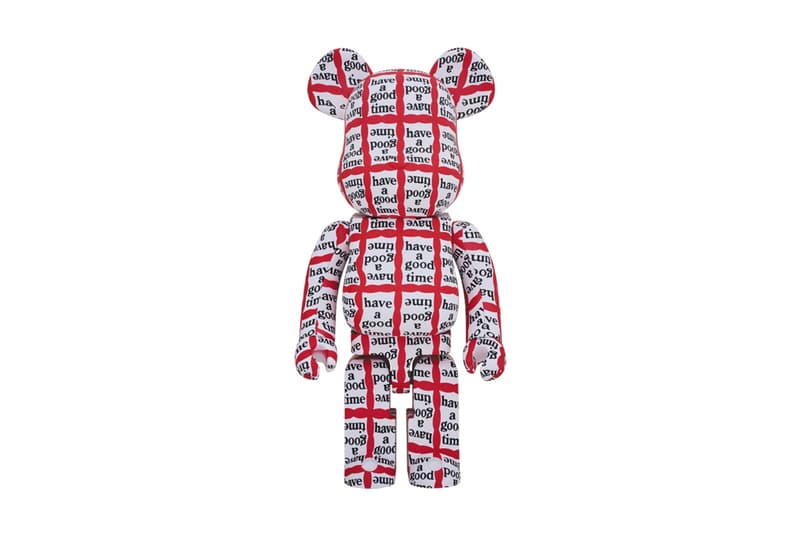 have a good time has once again teamed up with Medicom on an exclusive range. Following the duo's accessories capsule this past May is a new collaboration centering upon the famous BE@BRICK toy. The Tokyo-based fashion label's all-over logo motif is festooned on the figurine and will arrive in two sizes: 100% and 400%.
Check out the offering above and purchase the BE@RBRICK iterations starting September 30 at select Medicom Toy retailers in Japan. The small collectible will retail for approximately $107 USD while the larger version will cost you about $430 USD. The have a good time BE@RBRICK lands over at HBX on October 15.