Conor McGregor Is Launching a New Clothing Line
The co-founder is the man who made the infamous "F**k You" pinstripe suit.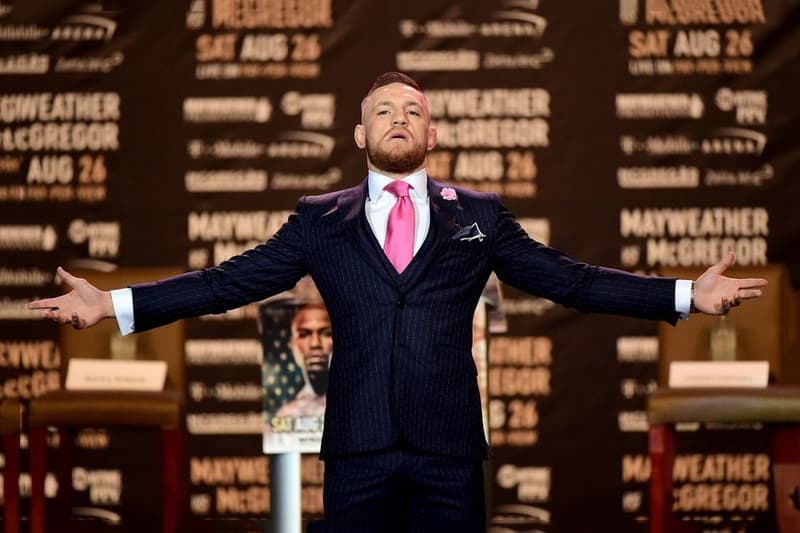 Conor McGregor has announced that he'll be starting a clothing line, called August McGregor. The other half of the brand name comes from David August Heil, the creator of the MMA star's infamous "f**k you" pinstripe suit. The line will focus on suiting, shirts and accessories, with a price range from $500 USD to $1,200 USD.
McGregor gave a statement about the launch, saying "Fashion is something that I am truly passionate about, and I am excited to share exactly that with my fans by giving them a chance to share my iconic looks." McGregor said in a press release. "We casually chatted about doing a line together, but we finally got serious over the past several months. I know the public will love what lies ahead."
August McGregor will officially launch in January 2018.