Brendon Babenzien on Using Clothing as a Vehicle to Implement Change
The NOAH designer offers a refreshingly honest take on the fashion industry of today.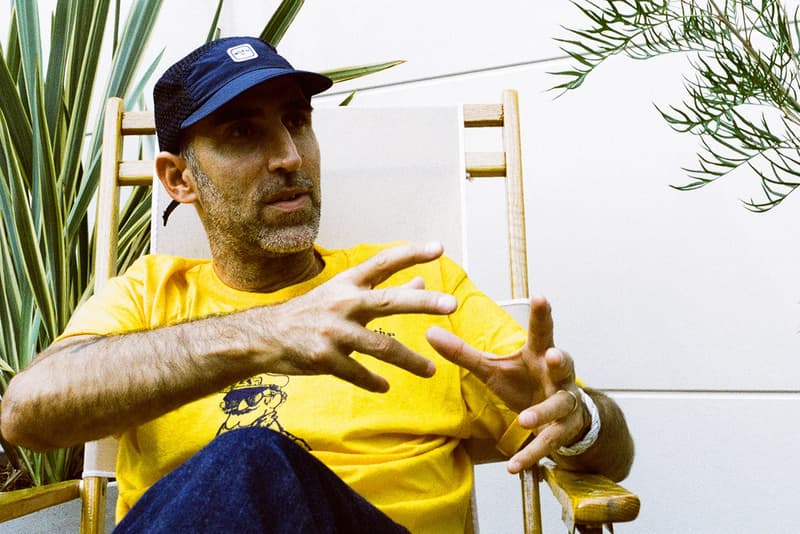 1 of 3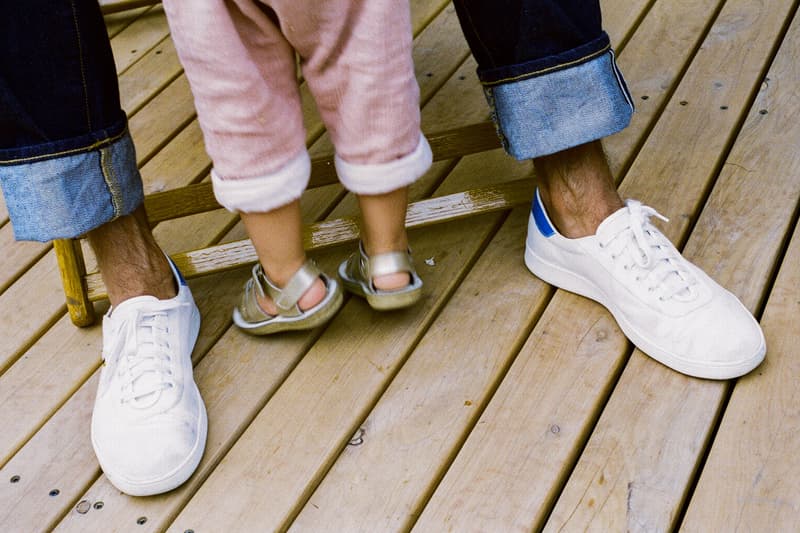 2 of 3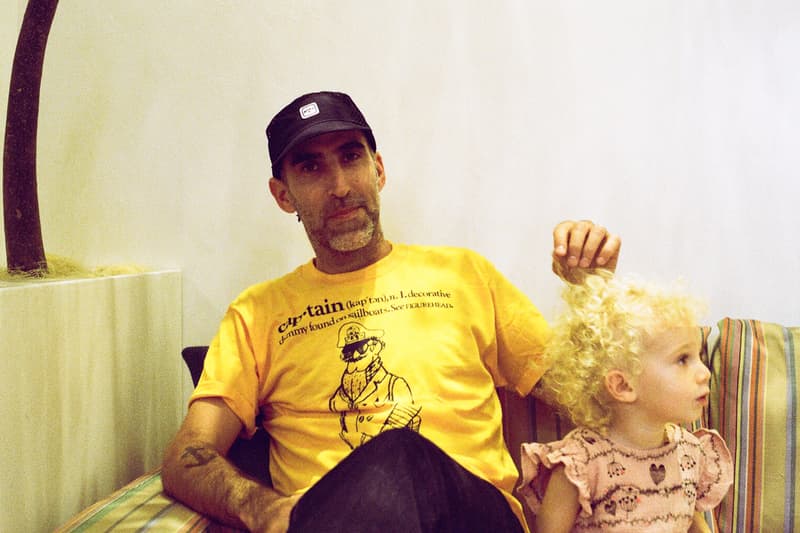 3 of 3
Driving business forward has never been the top priority for Brendon Babenzien and his brand NOAH. Yes, it's easy to point out the label just recently added another stunning flagship store to its portfolio and some of its stockists include prestigious retailers like Dover Street Market and SSENSE to name a few. But in reality, making a big splash in the world of fashion was never really Babenzien's goal. Behind the label's uncompromising designs sits a team of passionate creatives bound by an unwavering stance on social and environmental injustices. Using clothing as a vehicle to talk express its viewpoints, the brand has gone as far as providing an explanation for its messy packaging (a switch from polyethylene to Kraft paper), and why its items are listed at their current price points. More recently NOAH released a "HUMAN RIGHTS" capsule collection in wake of last month's white nationalist rally in Charlottesville, Virginia, from which portions of the proceeds were donated to the ACLU.
This notion of transparency is something that many other labels would reluctantly invite, but in NOAH's case, it's hard to argue that the impact of it has been anything but positive – both for the consumer and the imprint itself. Coupled with Brendon Babenzien's wholehearted depiction of New York the label's refreshingly honest approach promises to contribute to NOAH's longevity and legacy, but only on the designer and his team's terms of course. During his recent visit to Japan for the opening of the NOAH Clubhouse, we caught up with the former Supreme creative director to get his thoughts on the state of the fashion industry, the evolution of NOAH, and what plans he has for the footwear offshoot Aprix.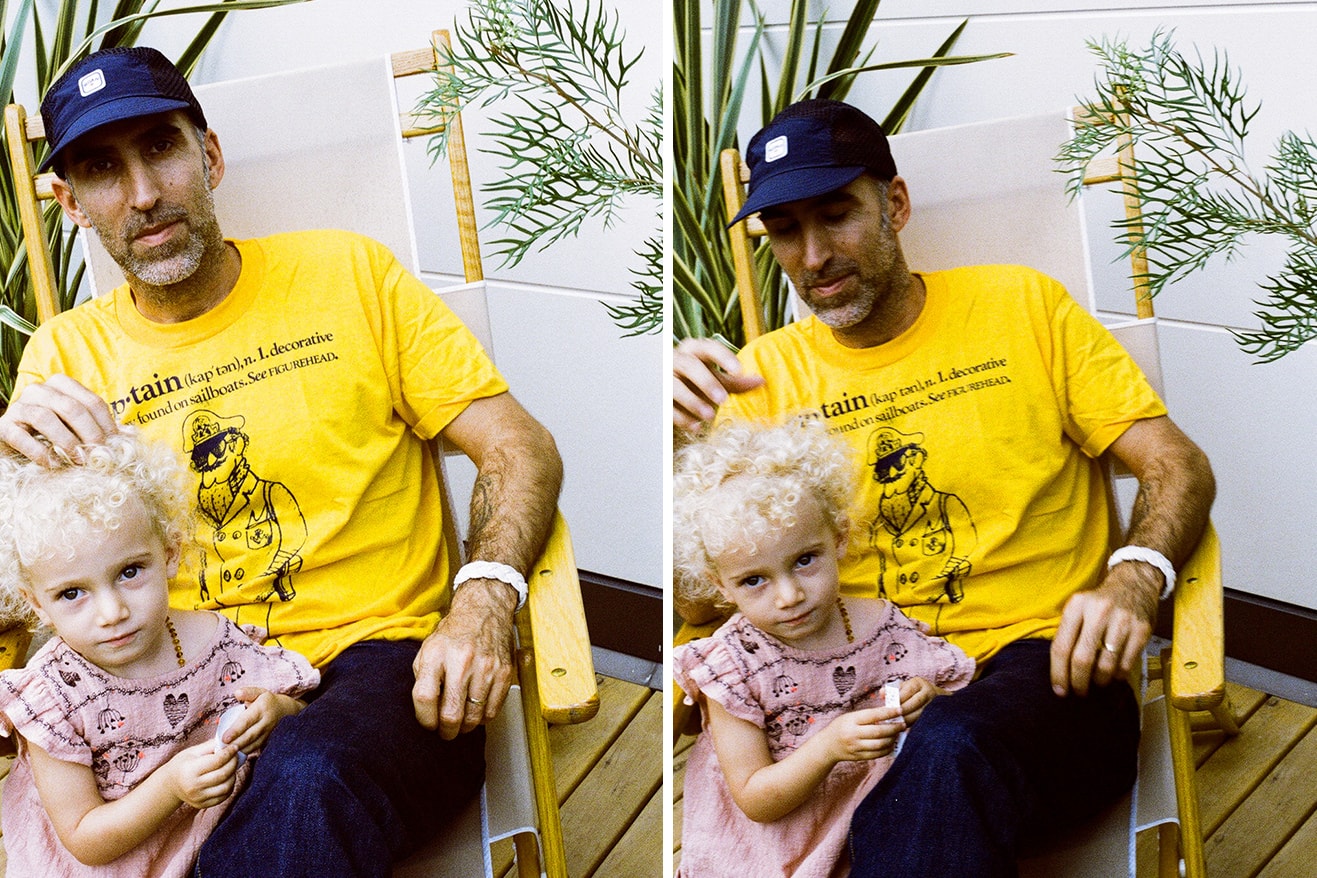 How has the process of opening up the store here in Tokyo been like?
It's cool, it's been kind of a crazy week. Haven't really left the store much. There was a lot to do at the very end when everything starts to come in and you have to merchandise and stuff. I spent most of my time in this neighborhood [Harajuku]. It's hot though. I don't think I'll come back in August again. It's overwhelming.
Why did you decide Japan was the best place to expand your brand to?
Japan's always been more receptive to things than most places. Early on they seem to understand what we're doing, whether it was here or in previous jobs. So for us it really made sense and it was a practical decision. We like it here, we like the customer here, we like the retail environment here, so it was a really simple decision to make. It's much easier to come here to open a business than let's say Paris.
Breaking into the Japanese market sometimes poses challenges for overseas brands. What particular aspects did you pay attention to when planning for this expansion?
I think everyone faces difficulties coming to Japan with a business like this. We've been very lucky though. At the very beginning of our business we said we don't want to do anything unless it's done the way we want to do it. We don't really need to grow our business in a way where we open up tonnes of stores around the world. That's not our business model. We'll open a business when the time is right and when we find people that will work with us in the way we want to work. Having the luxury of not feeling the pressure to expand your business puts you in a really strong place. Either they have the infrastructure that can support that or they don't. It's a very simple thing.
With that said, there are complications. Always. Cultural differences and things. I think getting people to primarily understand that our business isn't just a business. It's just as much about the culture as the actual dollars and cents. That's where it gets really interesting because everyone here understands the surface, the visual, the history. But what's more complex is getting them to understand that the clothes are just the vehicle to talk about other things. Our position on social justice, the environment or consumer behaviour – that's the stuff that we're really about. The product that we sell supports us in a way so we can continue to talk about these things and implement change. Business is really influential in our world. It's more influential than say an individual because people respect money for some reason, which is absurd but that's the reality we live in. If we are successful with our business we can make change. We can operate differently and implement new policies for our staff, we can treat the consumer differently, we can build stuff differently. I think that's what is important now more than ever.
You decided to brand this location under a "Clubhouse" theme. Could you talk a little more about that?
There's a few things that have impacted our approach to store design, even back in New York. Most importantly how I grew up. My first job from 13 to 21 was in a surf and skate shop. In 1984 a surf shop was very much a social hub. This was pre-internet, pre-social media, pre-everybody knows everything. So people came to the shop and hung out. They read magazines, they met their friends, they skated in the parking lot. We had happy hours on Friday's at the shop, where people would come with beers and hang out. It was home away from home. So that's my experience, there's no separation between the business and your real life because it happens all in the same place. We wanted to kind of further it by not just making it for the squad, not just for our staff, but also for the customers to feel comfortable coming in and spending time and talking to the staff. That was the full intention. When you think about a small family run business your kids are in the back doing their homework and maybe they start working there. It's always been that way with small businesses and ours is no different. It's real for us, this is home away from home. How that goes over in Japan specifically will be very interesting because I know it goes against what they're used to, but so far people seem fairly receptive. Everybody seems like they understand they're allowed to chill and allowed to relax and it's not just about 'Hey, you come here and give us money, and you leave with clothes.' We'd be a failure if that's all that we did in my eyes. We have to be better than that.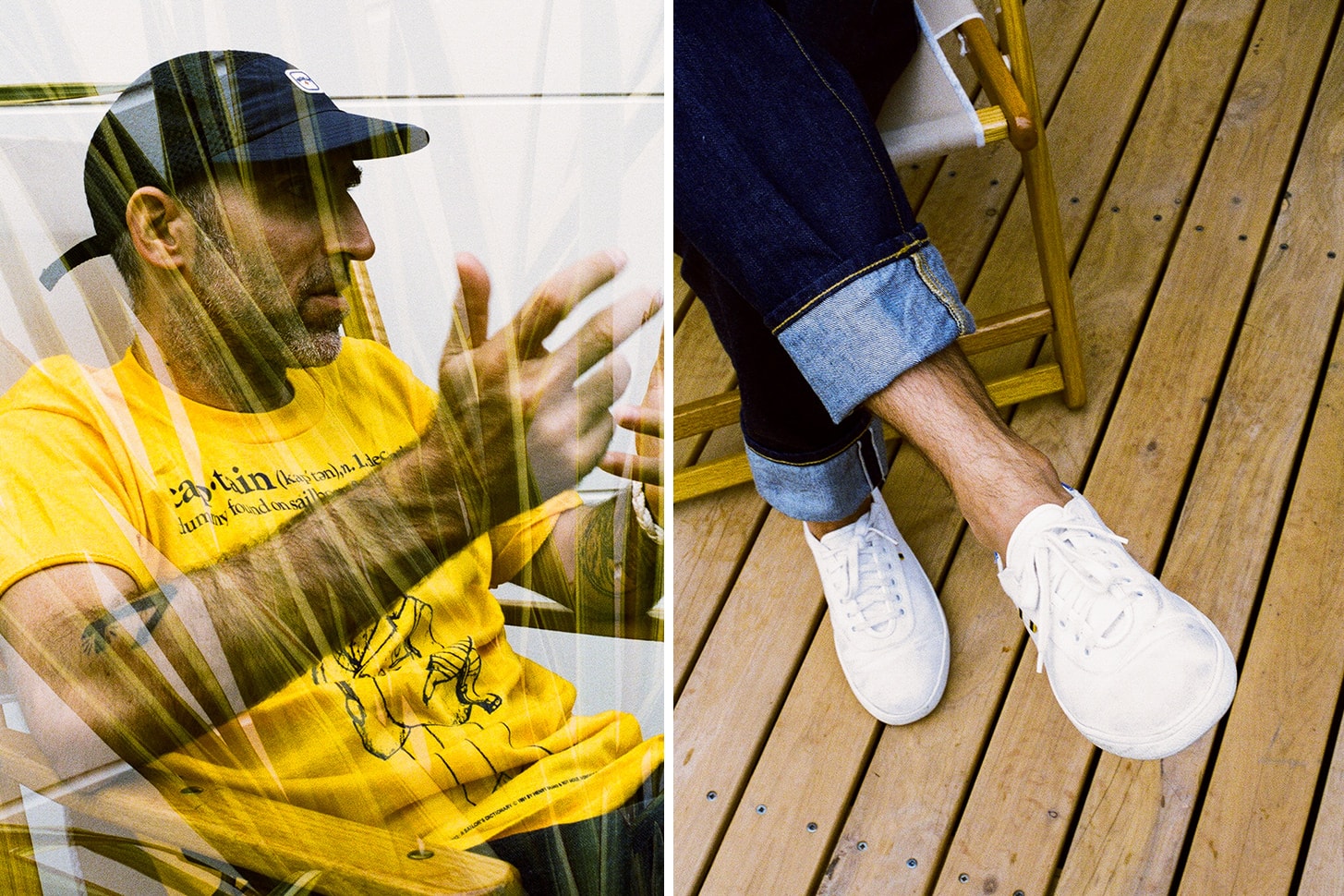 Other New York brands have opened up stores in Tokyo, each aiming to convey a different story. What aspect of the city are you trying to portray here?
With our brand it's so weird and diverse. We talk about skating but we're not a skate brand, we talk about water but we're not a surf brand, we're kind of in the fashion world but we don't really care about the fashion world. So really I think we're showing more the eclectic nature of New York for what it really is and not this image of what it is. New York has these people that are diverse, eclectic and interesting and you really shouldn't judge a book by it's cover. The thing about most brands is they don't really have a really firm identity so that they can just be comfortable being themselves. The ones that do really succeed because people can truly feel this is the real deal. But then the others, they have success for a time and then their business falls off and then they have to figure out how to regroup and come back. We don't have any tremendous goals to change the world financially or become millionaires so we have this incredible freedom to just be what we want to be and be honest about who we are. The business will tell us what's next. A lot of decisions in business are built primarily on the desire to have more money. That's when you start making bad decisions.
One of things that I talk to my team about is we'll be as big as we can be until we have to make decisions that we don't like. That's it for us. If we want to grow we'll find another way to grow but we're not going to make a decision that we don't believe in. I feel like business plays such a huge role in how the world functions and whether the world is in a healthy place or not. Up until now we haven't really forced our businesses to act responsibly. We support businesses even if they behave badly. As consumers you wield this tremendous power and you can change the world through spending.
As an independent brand that doesn't compromise on the quality or manufacturing of the product are you still able to put out most of the ideas you come up with?
I think you're always trying to find a better way but we're pretty comfortable with it. With factories and fabric suppliers, we're still at their mercy a little bit. But fortunately for us when you want to work with better mills and better factories they're used to working with smaller businesses. They're not volume driving businesses. Fabric that costs $85 USD a yard, nobody is coming in and buying 10,000 yards of that because it's not a mass business. When you work with Italian or English factories and mills, they're a little more accustomed to smaller quantities and they're really focused on making a good product. That's our business model. We've been pretty lucky to-date with getting people to work with us. Most of the factories and mills are really appreciative of the concept of the brand so they're really supportive. But there's tonnes of stuff I would do differently. I would love to make sneakers in America but it's almost impossible right now. Try and make a T-shirt in a fit you want, in a color you want, without having to make 10,000 units per color in America. It's almost impossible. If you want to make a basic T-shirt they're like 'Oh yeah sure we'll make all the colors you want,' but you gotta order a dozen thousand per color and you think 'How do I deal with that?' The industry makes it complex for certain things and it's often the things you wouldn't expect. You would think the T-shirt would be the easiest thing to make but it's not.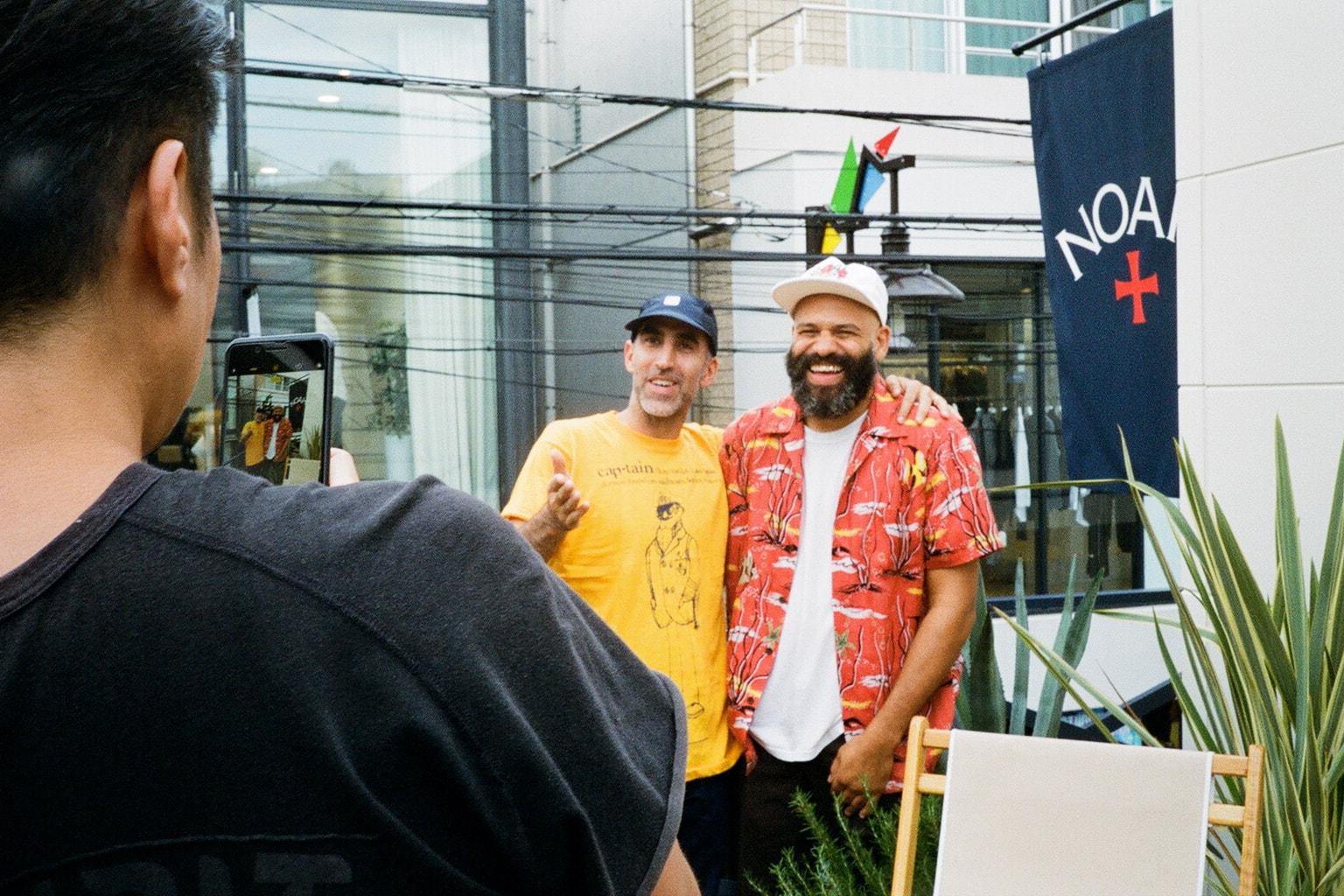 One of the standout pieces you've introduced so far was the $600 USD baby camel hair hoodie. What kind of a statement did you want to make with that?
We always intended to have no commitment to any price point. The idea is that we'll make whatever we want to make, we'll make it the way it's supposed to be made, and whatever the price is that's what the price is. That piece just came out to whatever price it was going to be and that was the end of it. We just liked the idea of making that piece. I've always done weird outerwear-type things where that sweatshirt is basically your jacket at the end of the day because it's two-ply baby camel hair which is really thick. That was the first step and obviously as we go forward there will be more things like that. Price point for us isn't a thing because if you think about how people shop, no one buys all up here or all down here. It would be weird to just be an expensive brand and it would be weird to just be an inexpensive brand for me because my lifestyle has both. I want a T-shirt to be at a T-shirt price of $48 USD, and if I'm going to buy a jacket I need it to be made well in a nice fabric. If that's going to be a $1,200 USD jacket then that's what it is. Each piece is what it's supposed to be price-wise.
In most cases with us it's way cheaper than what somebody else would do because we don't wholesale. We don't have a marketing budget. If you take the same fabrics that we're using on coats, suits or even the baby camel hair hoodie and you put that same garment in another brand that uses that fabric it's probably $3,000 USD. If that were Brunello Cucinelli or YSL it's going to be in the thousands for sure. There's nobody using any of these fabrics we're using doing anything less than that. We have jackets in there in the same two-ply baby camel hair, that would easily be $3,500 or $4,000 USD in another brand. But we have the luxury of going from our cost to retail which keeps the price reasonably low. It's still expensive by the standards of the world I came from. When people think of streetwear they think of a certain price point, but for what it is, it's good value.
Since the re-launch of NOAH we have also been treated to new iterations of your footwear line Aprix. What plans do you have in-store for that?
We're taking it really slow. The same philosophy where things will unfold as they need to. There's no real pressure with it at all. It's a 12 year old idea. The first samples were made 12 years ago and we just put it on the shelf basically. It was actually born in the time in footwear when canvas sneakers were not popular at all. Vans and Converse weren't doing much back then, and a friend and I were like we would like to have a classic sneaker that looks timeless but isn't Vans or Converse. Launching this business gave me the opportunity and vehicle for this to be seen again. But like most things I'm not a real driven business person so it'll be what it'll be. So we have two for fall, it'll be three for spring, and by Fall 2018 there's like five or six. But it's a pretty slow growth. We'll introduce new fabrications but it's all pretty simple and clean. It's not meant to be considered like the coolest new thing or anything like that. I just wanna look at it in 20 years and be really happy with it and proud of the things we did.