NOAH Explains the Price Behind Its Top-Quality Practice Cloth
Premium materials and ethical production.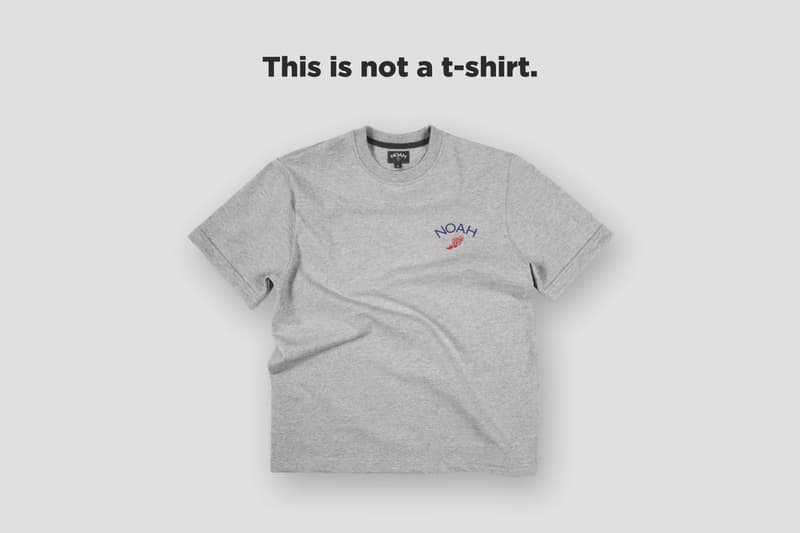 NOAH, Brendon Babenzien's streetwear brand, is known for its top quality garments. But just how top quality are they? The brand published a post detailing just what goes into its products and why a T-shirt can cost $88 USD. Firstly, the brand uses on the best cotton available, all grown in the U.S. and constructed to be dense and long-lasting, hence its 8 oz. weight. The brand also produces far less than its competitors, making only 488 units. Additionally, the brand works with a production factory that ensures its workers are treated well. Learn more about NOAH and why its products are priced how they are on its site here.
So why does this top cost $88? Let us explain. Although it may look like a basic tee, we can assure you it is not. Typical graphic t-shirts are made of run-of-the-mill materials that weigh between 5.5-6 oz. Our Practice Cloth is an 8 oz., highly constructed, dense jersey—made from the world's highest grade cotton, and grown in the USA. The unique knitted construction of rugby weight fabric, originally intended for use on the field, guarantees that it can withstand the combative nature of the sport—or multiple wears for years to come.
Additionally, check out NOAH's latest lookbook.