Brendon Babenzien Explains Why NOAH's Packaging "Sucks"
The reasons behind a lacklustre unboxing experience.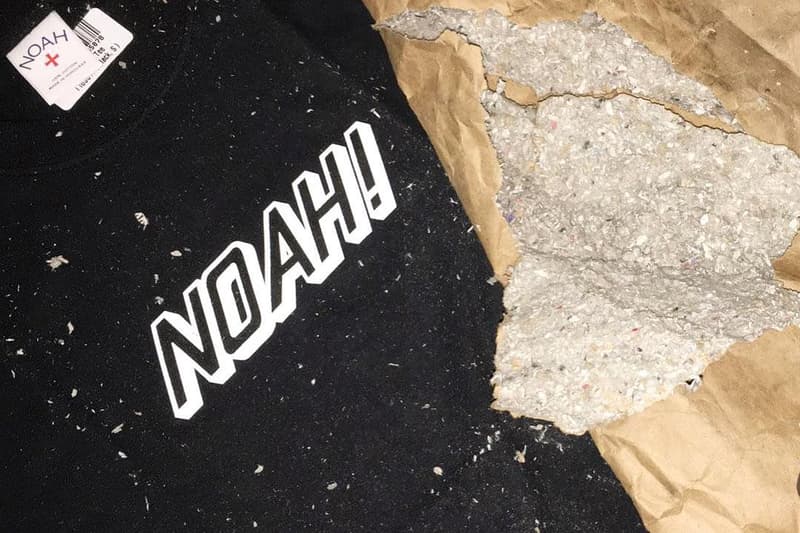 Brendon Babenzien's NYC imprint NOAH has been keeping its packaging as minimal as possible, and with that, complaints from customers stating it "sucks" has emerged. As many fans look forward to a great "unboxing experience," it's not hard to notice that NOAH has not kept on par with other brands. For instance, switching from polyethylene to Kraft paper has caused the products inside the boxes to be covered with dusty recycled fibers when opened the wrong way.
According to NOAH, the reason behind this lacklustre experience is due to the brand's aim for a more sustainable approach and to not contribute to municipal waste that comes from packaging material. Though NOAH agrees certain items can be handled with more care, what matters the most right now is a greener environment. NOAH's online site states:
"What it comes down to for us is the simple knowledge that no amount of packaging changes the product it's wrapped around. Expensive packaging does not make a jacket, t-shirt or sweatshirt any better. Whatever you bought still has to live on its own once you've tossed the packaging aside.

Some of our more ambitious items seem like they deserve a little more than being shipped in a poly bag, both in terms of the work we've put into creating them and the commitment they represent for our customers. But we keep coming down on the side of letting these items speak for themselves, rather than making our environmental footprint any bigger by dressing them up."