adidas Attempts to Woo Giannis Antetokounmpo With a Van Full of Gear
Will the "Greek Freak" make the move over to the Three Stripes?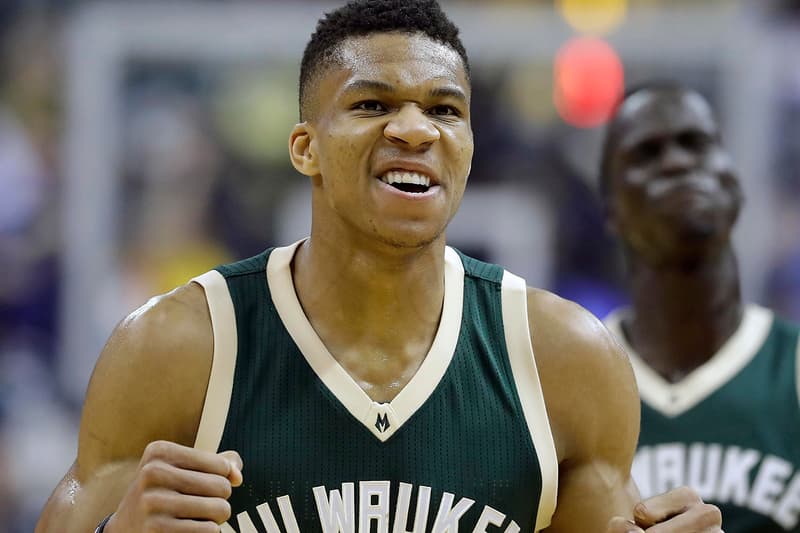 With the recent news of adidas overtaking Jordan Brand to claim the #2 sneaker brand spot in the U.S., it appears that its war with JB's mother brand Nike, has once again spilled over to the NBA hardcourt. Although Milwaukee Bucks superstar Giannis Antetokounmpo is currently inked to Nike, videos of him showcasing a van full of Three Stripes merch has been quick to circulate around the web. Grinning ear-to-ear like a kid in a candy shop, the "Greek Freak" can be seen holding a pair of YEEZYs with a barrage of other branded merchandise lined to the ceiling.
While many believe a deal with adidas is all but inevitable, Nike still reserves the right to match any offer, as so stipulated in their contract. Antetokounmpo, himself, proves nothing is final, as seen in the clip sporting a pair of Nike Kobe A.D.'s. Be sure to check back for updates as they unfold.
Check out the video below posted by Ball Don't Lie. In other hoops news, Big Baller Brand has been accused of stealing another logo.