'Game of Thrones' Reveals Key Deleted Scene From the Season 7 Finale
What left many fans confused.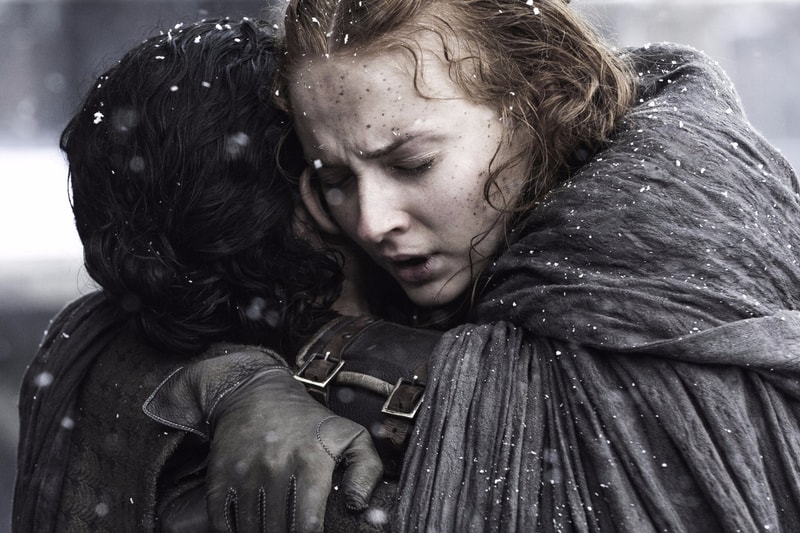 On Sunday night, the season seven finale of Game of Thrones aired and fans are still trying to process what happened. Though it may be up to 18 months before we see the return of the hit show — and find out what becomes of Westeros — many viewers are still confused as to what transpired during that Littlefinger scene.
Stop here if you haven't watched the episode yet.
During the buildup that led to Littlefinger's death, many fans were left to believe that Arya Stark's first major move after returning to Winterfell would be to kill her sister Sansa. However, in the blink of an eye, we find out the two had actually teamed up to execute Littlefinger. But how did we get here? Turns out the two sisters had some assistance from their brother, Bran.
Isaac Hempstead Wright, who plays Bran aka. the Three-Eyed Raven, spoke to Variety about a scene that would have cleared some of that confusion, but ended up getting cut from the finale. As Hempstead Wright explains:
"We actually did a scene that clearly got cut, a short scene with Sansa where she knocks on Bran's door and says, 'I need your help,' or something along those lines. So basically, as far as I know, the story was that it suddenly occurred to Sansa that she had a huge CCTV department at her discretion and it might be a good idea to check with him first before she guts her own sister. So she goes to Bran, and Bran tells her everything she needs to know, and she's like, 'Oh, shit.'"
In the interview, Hempstead Wright also discussed what it was like to work with Maisie Williams and Sophie Turner again — the trio had only filmed one scene together in the entire series — and hinted at how Sam will factor in to things:
"I think that would be a bit of a disappointing reveal for Bran to go, 'Hi, Jon. You're the heir to the Iron Throne and I'm back in Winterfell and I know everything.' I think it would be a bit better if Sam did it. Bran can do the finding out and Sam can do the talking."
He went on to say that he doesn't think the big reveal will change the dynamic among the Stark siblings — but will likely have a major impact on Dany and Jon's relationship.