Freemans Sporting Club Is Dropping an Exclusive Seiko PSX Fieldmaster
In two tried-and-true color options.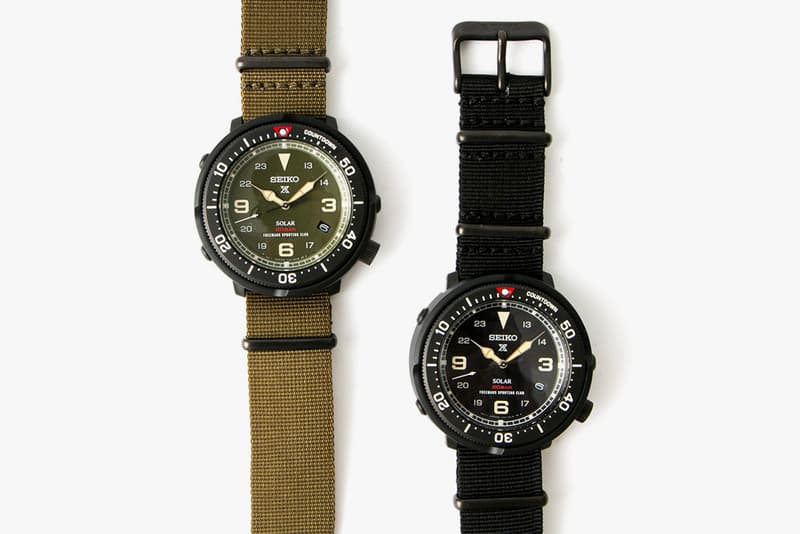 The Professional Specification has long been the pinnacle of Seiko's lineup and now the timepiece manufacturer is introducing one of its best PROSPEX pieces yet: a collaborative Fieldmaster alongside Freemans Sporting Club. A collaborative followup to the foldable Lemtosh shades FSC dropped with MOSCOT back in April, the limited edition Fieldmaster comes in classic black and olive looks, each with a matching dial to go along with a corresponding NATO strap. Collaborative branding aside, the real draw here is the design's bezel: both the black and olive versions sport a timeless black rotating diver's bezel reminiscent of the revered Marinemaster, eschewing the Fieldmaster's prototypical compass bezel in the process.
Complete with co-branded packaging, the timepieces are set to hit FSC and URBAN RESEARCH BUYERS SELECT this Friday, August 25, for ¥46,440 JPY (approximately $426 USD) each.