Sushi Burritos Are Now Being Sold at Select Starbucks Locations
This makes more sense than its beef jerky cold brew.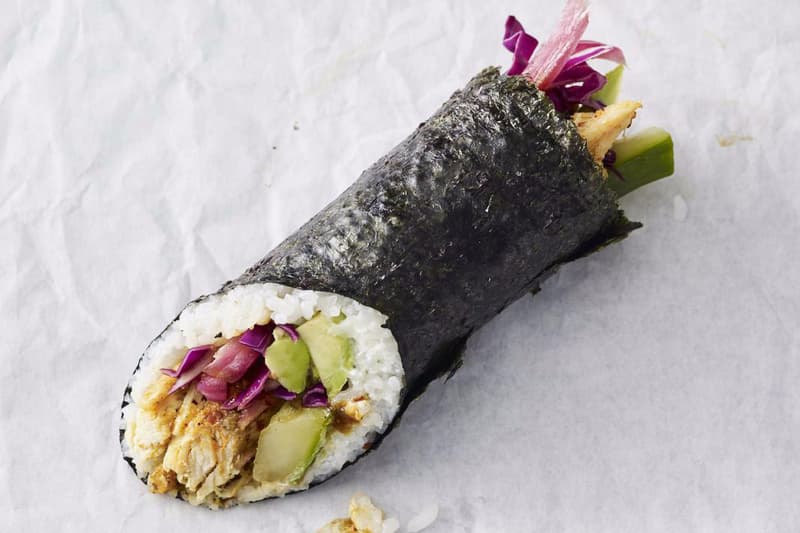 Starbucks is always one to boggle the masses with its zany beverage and food concoctions. Hot on the heels of its autumn mooncakes and beef jerky cold brew is one trendy menu item: sushi burritos. Folks visiting select Starbucks locations in Chicago and Seattle will be able to purchase a chicken maki roll as part of the company's Mercato menu that is filled with various lunch courses.
What's in it? The roll is packed with sticky white rice, shredded chicken, pickled cabbage, cucumber, onion, and avocado. Not to mention, it is topped off with tomatillo salsa, lime crema, and then bundled in seaweed. If the item's a success at the aforesaid locations, then Starbucks will presumably roll out its Sushi Burrito at more stores nationwide.
Head over to Starbucks' official website to learn more, then let us know if you're willing to give this food fad a shot.