Ed Sheeran Takes Home Artist of the Year at the MTV VMAs
For the first time ever, MTV has combined the Artist of the Year award into a non-gender specific category.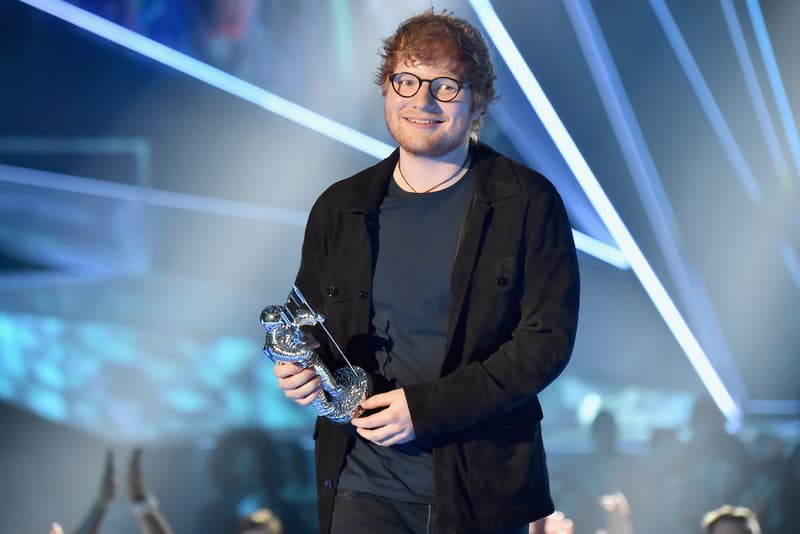 The 2017 Artist of the Year award winner has officially been announced – with Ed Sheeran taking the coveted award home at tonight's 2017 MTV Video Music Awards in California. Other artists running in the same category were Bruno Mars, Ariana Grande, Lorde, The Weeknd and Kendrick Lamar. MTV decided to eliminate gender-specific categories for the first time ever this year, with the best female and male category being combined into a single Artist of the Year award.
In his speech, Sheeran thanked his fans and said, "This is only my second ever VMA and yeah this is still mad." Sheeran was also nominated for two other categories with "Shape of You" in the running for Best Pop Video and "Castle on the Hill" video for Best Cinematography.
Earlier on in the night, Ed also took to the stage with Lil Uzi Vert to perform hit singles, "Shape of You/XO Tour Llif3"
Photographer

Jeff Kravitz/Getty Images