Diplo Claims Rihanna Shut Him Down Several Times in Recent Interview
He also hates EDM festivals.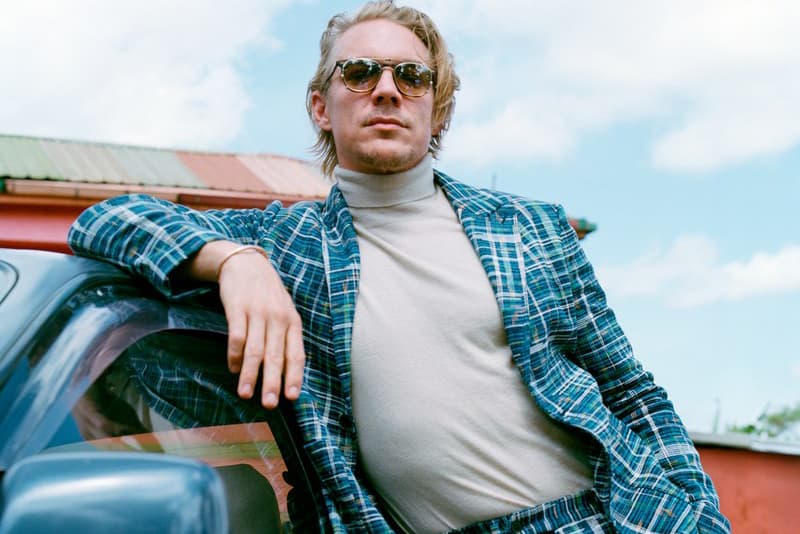 Globetrotting EDM magnate Diplo recently sat down with GQ Style during the African stretch of his ongoing worldwide tour. The Major Lazor head honcho, who recently revealed that his group's impending LP will feature the likes of Lil Yachty, Desiigner and D.R.A.M., took a moment to reflect on his hectic schedule, jaded take on the state of electronic music festivals, and his endless attempts at collaborating with Rihanna.
See highlights from the interview below then head over to GQ Style for the full story.
On Africa:
"Like, I'm in Uganda right now. I never thought this place would be so beautiful. I'm ignorant on that level. But Nigeria has this huge diaspora, like Jamaica. Nigerians live everywhere: England, L.A., New York. Nigerians have had a huge impact on music in the last ten years. Like the UK funky stuff that ended up becoming 'One Dance' by Drake. And then, over the last three or four years, Nigerians have been taking over with this new Afro-pop movement."

On EDM festivals:
"They're not fun. The music felt like it was on a loop. It felt soulless. I mean, DJs in general, the culture's really ugly. It's cheesy. Corny. It's embarrassing. You know, I never wanted to be part of the DJ world. I just fell into it."

On his new Vice show where James Van Der Beek plays him:
"It's hard for me to watch. I'm not a showrunner [sic] or a writer or anything, and the first season is very literal—some of the stories I've told became actual episodes, like how we made 'Where Are Ü Now' [with Justin Bieber] or whatever. I can't really give you an opinion of it, because it's my life. But I guess I felt like, This could be funny and it can't hurt my career. James is amazing—I love him to death. I feel like if the first season works, I'd be excited to work on season two and make it really bizarre. Like Veep or Rick and Morty."

On being shut down by Rihanna:
"I just want her on a Major Lazer song. She's like the one artist that we can't ever get…I think before we're all done, she'll be on a song of ours. Hopefully. But if not, I don't really care. I played her 'Lean On.' She was like, I don't do house music. I face-palmed so hard on that one. Another time I had a session with her, and Future was also invited. The Weeknd was there. Metro Boomin was there before anybody knew who he was. I was so contact high. Future played her, like, 700 songs. It was four in the morning. Finally, I was like, Yo, G, I'm leaving unless you let me play her a song. So I played her a song. And she was like, This sounds like a reggae song at an airport. [laughs] I was like, I'm gonna go kill myself."
In case you haven't heard, Martin Shkreli played Wu-Tang Clan's $2 Million USD album during a post-conviction interview.