Conor McGregor's Sparring Partner Quits, Claims He Was Set up in Leaked Beatdown Photos
"I wanted to be part of this event, but I didn't want to become the story."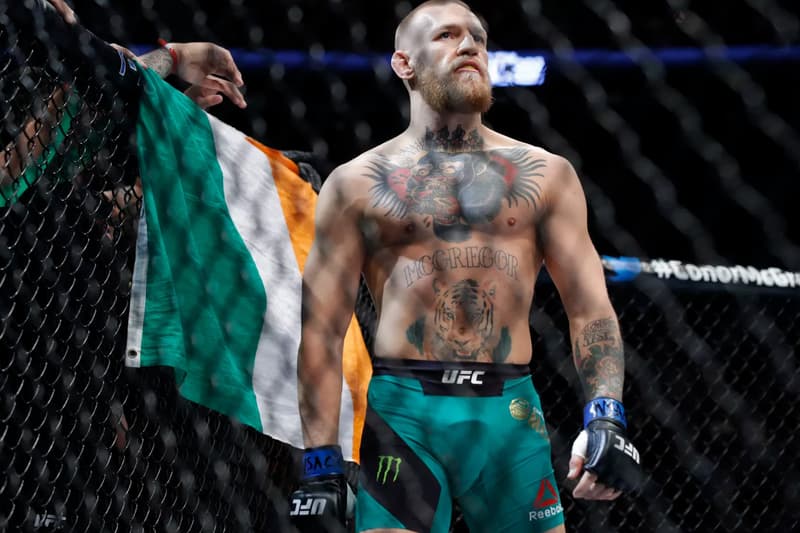 The latest affair from Conor McGregor's camp surprisingly isn't related to Floyd Mayweather Jr. Instead, the issue surrounds his now ex-sparring partner, Paulie Malignaggi, who has two boxing world championships under his belt. Photos have recently surfaced showing the brazen UFC star apparently giving Malignaggi a brutal beat-down during a sparring session. After having seen the photos, the enraged professional boxer chided rumors of any sort of knockdown. Check it out below.
Ghostie pic.twitter.com/ViSNzrWV0J

— Conor McGregor News (@ConormcGregor5) August 3, 2017
On the contrary, Malignaggi professed in a tweet that he "beat the breaks" off of McGregor and that the whole thing was planned from the get-go. Not to mention, there's presumably a video of the entire sparring session to prove his claim. "Usually all sparring is private. I show up at the UFC headquarters and [former owner, Lorenzo] Fertitta is there. [UFC president] Dana White is there. So, I'm thinking these guys are thinking they'll catch me right off the flight, set me up for him to look good in front of his audience. I didn't like that. I kind of went in with a chip on my shoulder," said Malignaggi to ESPN.
I actually beat his ass, 24 hrsoff a flight 2 lol, which is why Im saying post the vid, I try not 2 be petty but seems it's late 4 that now. https://t.co/vSE2Iw4ffM

— Paul Malignaggi (@PaulMalignaggi) August 4, 2017
Although he has left the camp, Malignaggi isn't relaying any of the Irishman's plans or strategies for the long-awaited bout. "I wanted to be part of this event, but I didn't want to become the story, and that's what this has turned into," he said. "I won't release any information about his game plan or what he's working on; I wouldn't do that. But this has become a fiasco. It's a circus."
In spite of the "fiasco," Malignaggi is wishing McGregor well for his fight against Mayweather on August 26. Take a look at his words for departure below and let us know your thoughts.