Dunkin' Donuts Is Looking to Rebrand Its Name, Undergo Significant Redesign
Dunkin's dropping Donuts.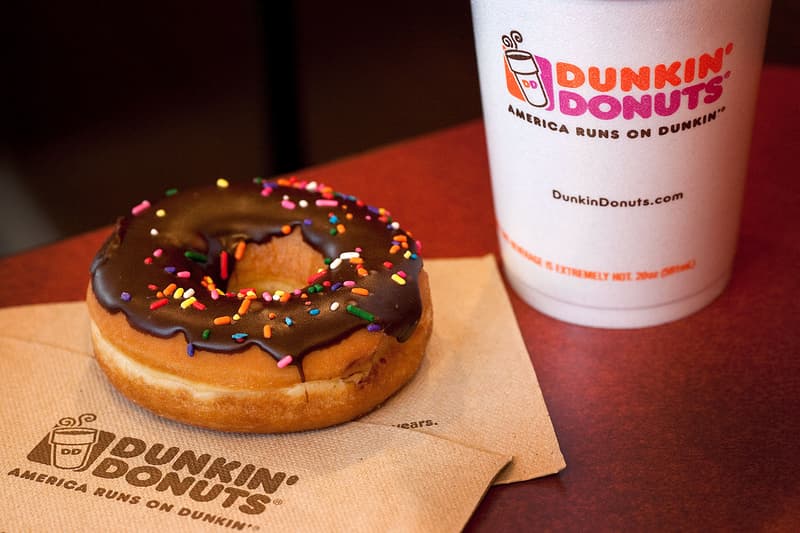 Dunkin' Donuts may be changing its name to just Dunkin', according to reports.
A small test rollout is being done at a storefront in Pasadena, California that will just be called Dunkin' with hopes to test the name in a few other spots if all goes well. The change comes from the company's desire to be known not just for their donuts, but their coffee first and foremost.
"We have been referring to ourselves simply as Dunkin' in our advertising for more than a decade, ever since we introduced our 'America Runs on Dunkin' campaign," a statement from Dunkin' Donuts reads. The company will decide officially if it will change its name late next year when stores undergo redesigns.
Similar rebranding has been done in the past with competitor Starbucks omitting the word "Coffee" from its branding several years ago. The Chief Executive of Starbucks, Howard Schultz, made a statement on the change stating: "Even though we have been, and always will be, a coffee company and retailer, it's possible we'll have other products with our name on it and no coffee in it."
Another example of rebranding is Taco Bell's new logo, which was stripped of its iconic bold and vibrant blue, magenta and yellow colors for a more minimalist design. The change was initially met with disdain from consumers.
What do you think of the change? Is Dunkin' a compelling enough name to elevate the franchise, or will you always know the chain as DD? Sound off in the comments below.