Here's an Official Look at the 2018 BMW M5 and Its Upgrades
The first M5 with all-wheel drive.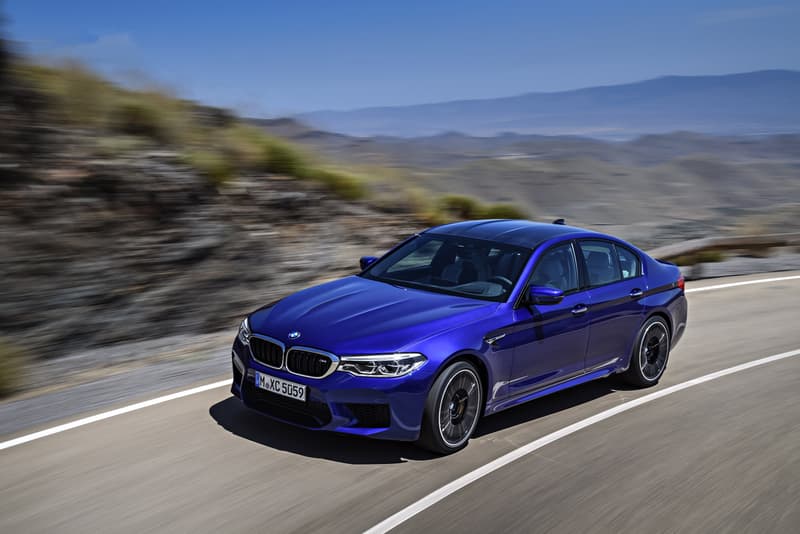 1 of 10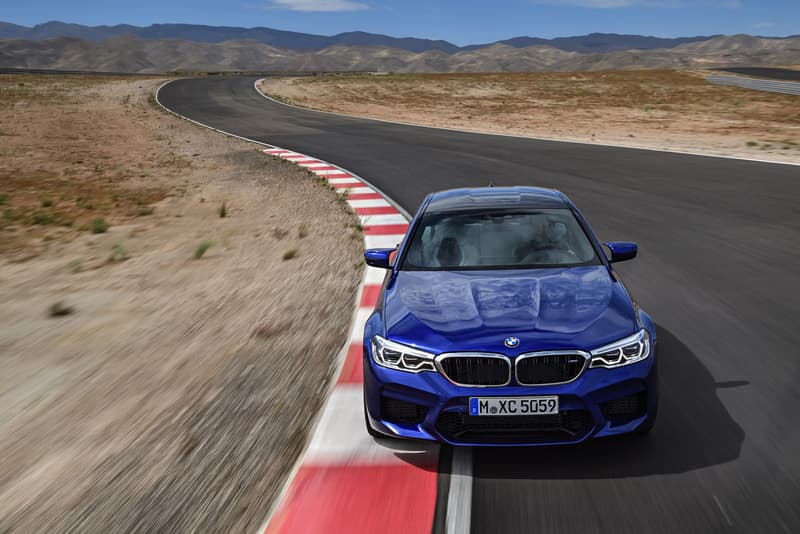 2 of 10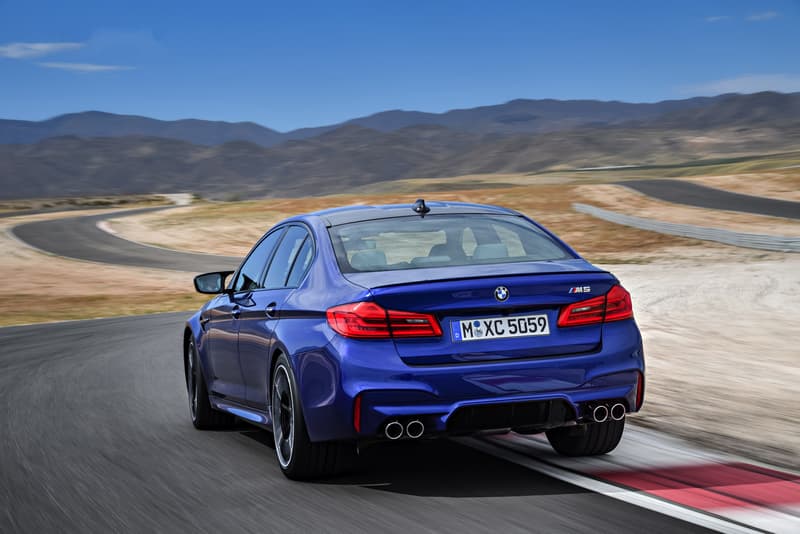 3 of 10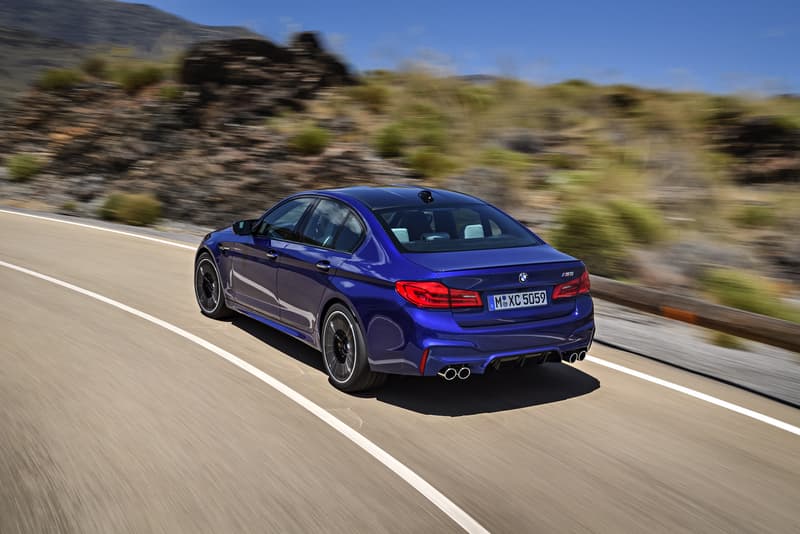 4 of 10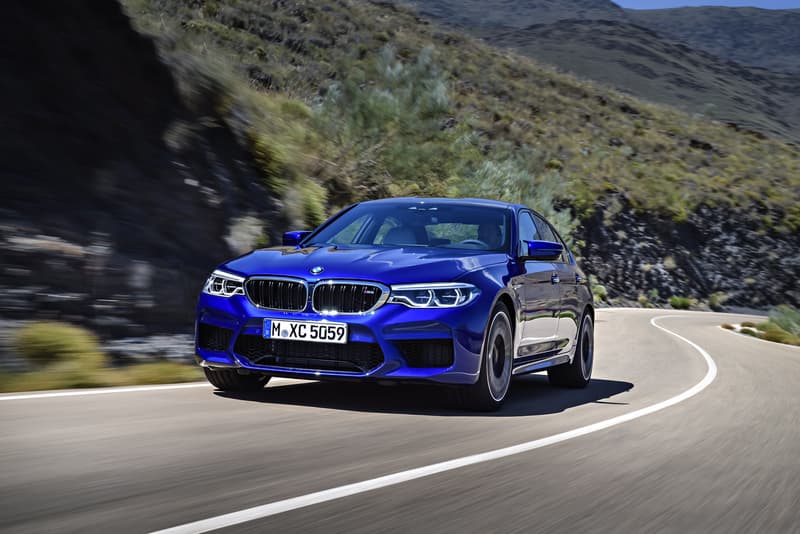 5 of 10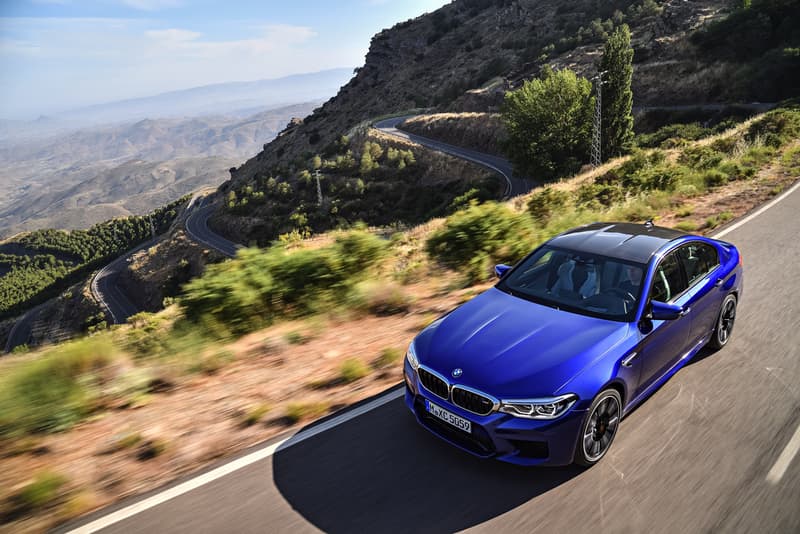 6 of 10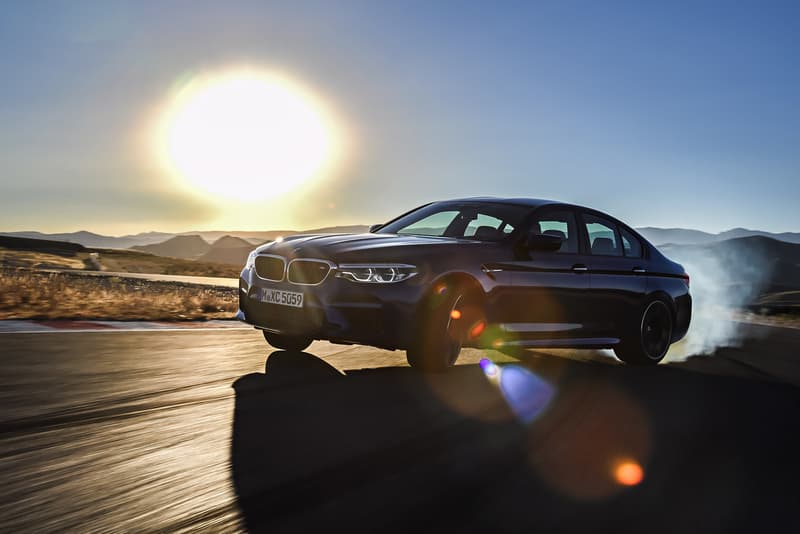 7 of 10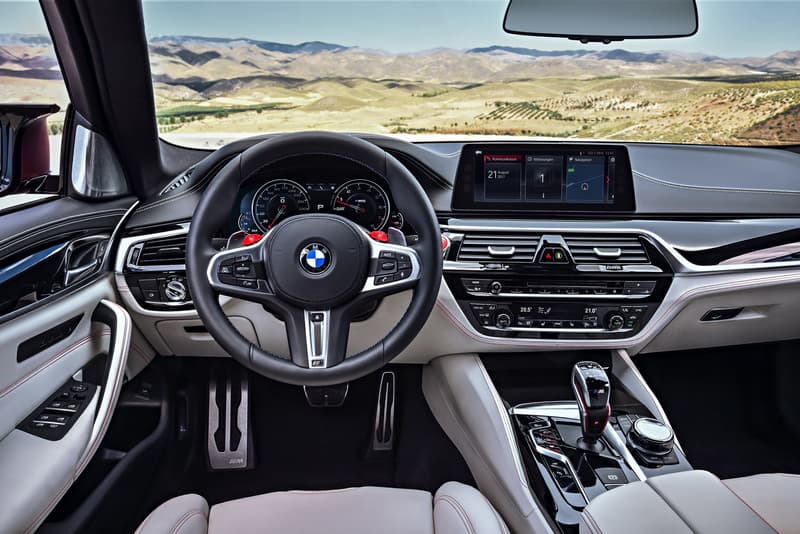 8 of 10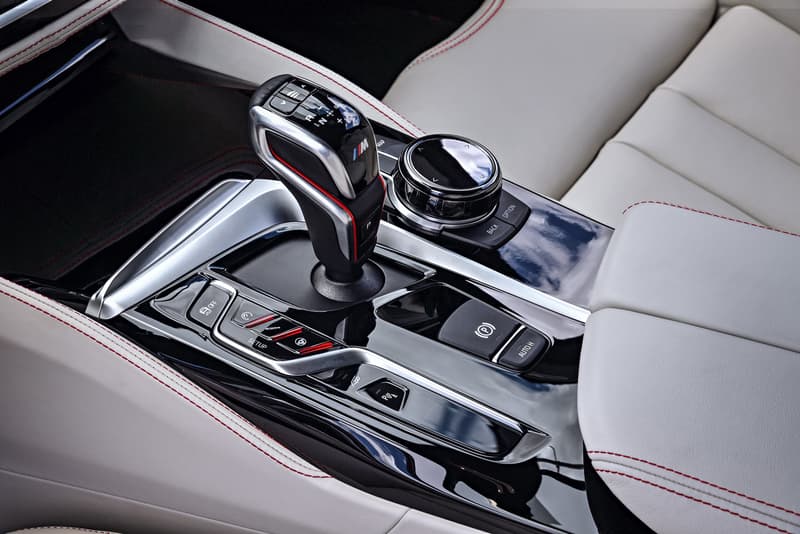 9 of 10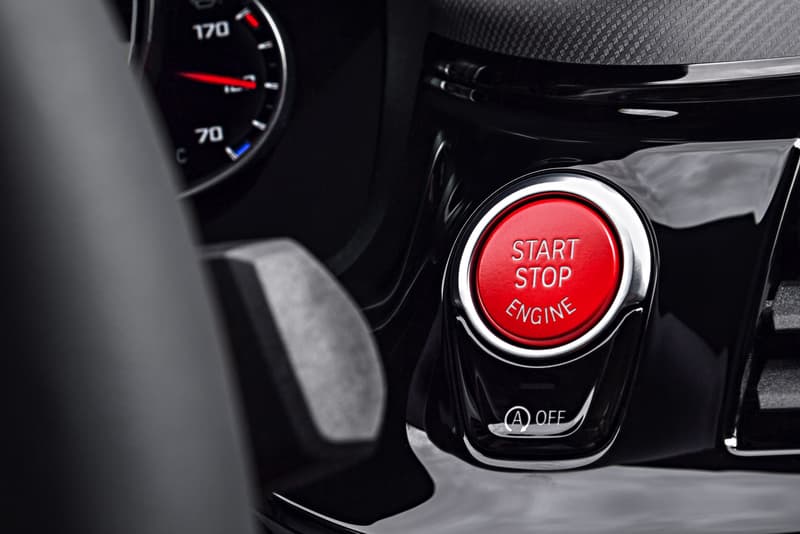 10 of 10
Following its digital debut in the Need for Speed Payback video game, BMW has finally unveiled its 2018 M5 to the world, the first to feature four wheel drive. The model resembles the normal 5 Series only with a larger grille, a rear valance with diffuser, and the M-series' trademark fender vents. In the interior you will find heated sports seats and bright red buttons on the wheel for "M" driving mode presets.
The 2018 M5 features a twin-turbocharged 4.4-liter V8 like the last model, but with 600 horsepower and 553 pound-feet of torque, a 40-horsepower, and 53-pound increase. Peak power lasts from 5,700 to 6,600 rpm, and peak torque sticks around from 1,800 until 5,700 rpm, all going through an 8-speed automatic to the Bimmer's all-wheel drive system. The vehicle can function in three modes, one of which is purely rear-drive in which stability control is shut off. This will engage a fully rear-wheel drive mode for purists of the M badge's motor sport heritage.
The all-wheel system allows the vehicle to reach 60 mph in 3.2 seconds, top speed 155, and provides more traction and control by default. When the M Driver's Package is installed it can reach speeds of up to 189 mph. There are also revamped suspension, double-wishbone front setup, anti-roll bars and chassis bracing that have been added. In addition, the M5 has 19-inch wheels at each corner, with 275-mm tires at the front and 285-mm tires at the back.
The First Edition M5s will have a 50-car limited run in the U.S. with no pricing details yet disclosed. Expect the 2018 BMW M5 spring of 2018.