Eun Kyung Shin's A.I. Social Mask Lets the World Know How You're Feeling
Manipulating expressions for more honest communication.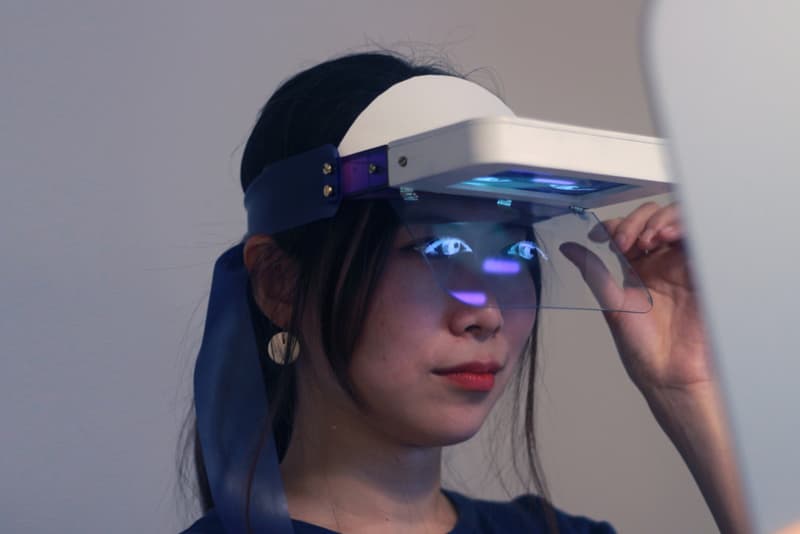 A specialist in combining technology and conceptual design, London-based designer Eun Kyung Shin's latest endeavour is a bleeding-edge fusion of human and machine. A piece of wearable technology, the appropriately-named Hypermask uses A.I. algorithms to decipher facial expressions in real-time — and in impressive detail — disassembling what Eun Kyung Shin refers to as our 'social masks' and producing clearer, more direct expressions on its display. "[A]rtificial intelligence is already a part of our daily lives,"  Shin explains to Designboom, going on to say that the technology has "influenced many of our real-time communications, but I am more interested in applying this technology in bypassing social and emotional limitations.'
If replacing your face with a constant and potentially revealing stream of emoji isn't what you're looking for in your wearables, however, why not check out this smart ring which doubles as a phone?