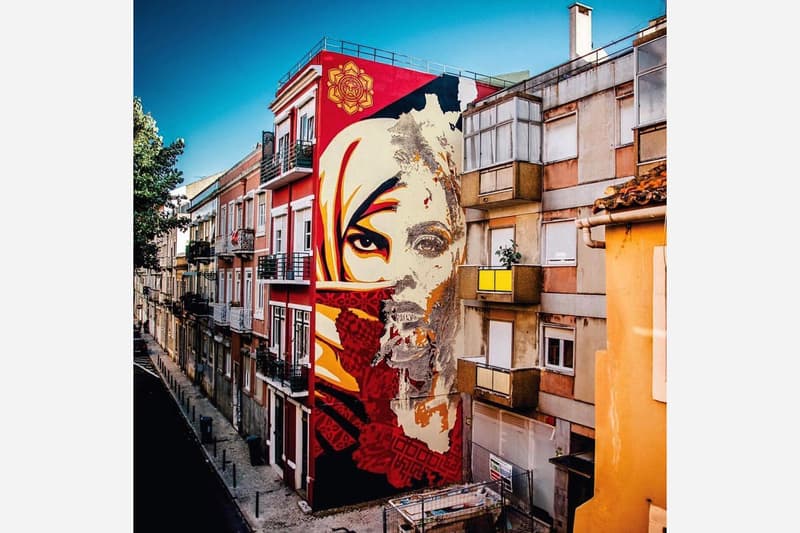 Vhils & Obey Giant Collaborate on a Breathtaking New Mural in Lisbon
Fairey's iconic palette collides with Vhils' relief technique.
---
Shepard Fairey has teamed up with Portuguese artist Vhils on a brand new mural located in Lisbon, Portugal. Although untitled, the monumental piece may derive creative cues from Obey Giant's "Universal Personhood" series which made its debut back in 2016. The partnered artwork imbues Fairey's politically-charged palette of black, white, and red hues alongside Vhils' intricate relief techniques.
Take a look at the collaborative mural above captured by Jon Furlong. If you're in Lisbon, be sure to drop by Shepard Fairey's new "Printed Matters" solo exhibit at Underdogs Gallery.
Underdogs Gallery
R. Fernando Palha 56, 1950-087
Lisboa
Portugal