Here's the Latest Roundup of Expected Features and Release Date of the iPhone 8
As the phone's release date draws nearer.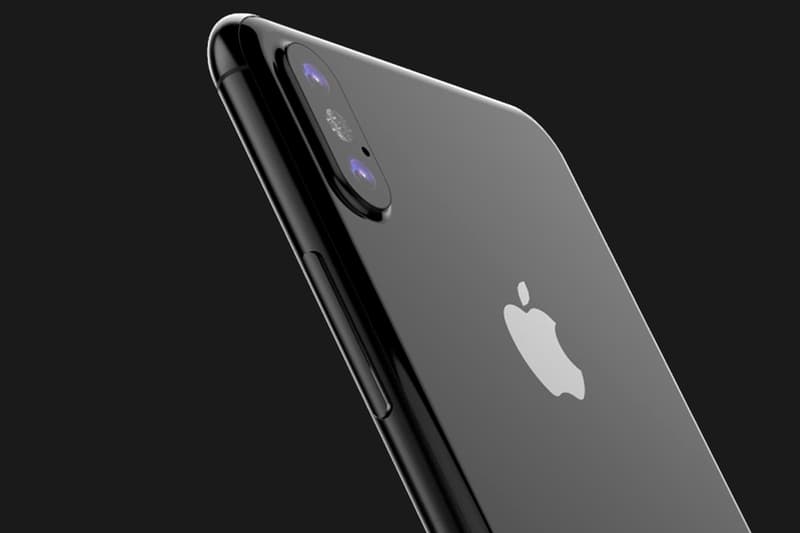 2017 will mark the 10-year anniversary of Apple's iPhone. After months of leaks, teasers, videos and rumors, Apple's ambitious plans for the iPhone 8 are hinting at some impressive features. It's been rumored that Apple has been testing out more than 10 prototype iPhone models, but the iPhone 8's likely final design will feature a rumored vertical camera, edge-to-edge display, and elongated Home button with no rear Touch ID.
The 10th anniversary of the device is also rumored to size in at 5.8-inch and include a bezel-less OLED display with upgraded cameras for AR features, wireless charging, and a special function area in place of the Home button. It is also expected that the iPhone 8 will include stronger waterproofing. Check out the full list of expected features below:
Generation/Name
Given the major changes Apple plans to introduce to the iPhone, it seems unlikely the device will receive an "S" name. Also considering its 10th anniversary, expect the phone to be called iPhone 8. The iPhone 8 is also expected to be Apple's most high-end iPhone ahead of the iPhone 7s and iPhone 7s Plus. The iPhone 7s and iPhone 7s Plus models are only expected to receive minor upgrades.

Design/Display
Multiple leaks show the iPhone 8 will make use of a full, edge-to-edge screen. The iPhone 8 is expected to include a new OLED display and Apple has already signed a deal with Samsung to produce OLED displays for devices set to debut in 2017. The OLED display will eliminate the need for backlighting that's used in traditional LCDs, helping Apple save on battery life. OLED displays also offer up truer colors, improved viewing angles and better contrast ratio.

Wireless Charging
Apple is working on long-range wireless charging technology that rumors suggest could be implemented in iPhones as soon as this year, making it an ideal addition to the iPhone 8. By eliminating the headphone jack on the iPhone 7, the Lightning port can now serve multiple functions and wireless charging is a logical next step. Rumors of a glass body also support wireless charging since its functionality works better without an aluminum casing.

iOS 11
Apple is set to release the latest iOS upgrade this September. Usually launching new phones simultaneously, iOS 11 could mean a batch of new features, including support for apps that run on ARKit.

Release Date May Be Delayed
Reports have been stating Apple is struggling to get its Touch ID feature to work with the iPhone 8's edgeless OLED display. If Apple can't fix the problem by August, the company might have to scrap the feature altogether or push back the release date. If Apple can't fix the problem in a reasonable time frame, analysts believe the company will be forced to abandon the Touch ID entirely and rely solely on facial recognition for login and authentication.

Release Date
For the last several years, Apple has released its iPhone updates in September, so we expect to see the iPhone 8 in September of this year. However, due to the aforementioned troubles (if they really do exist) the iPhone 8 could launch anywhere from October to December. KGI's Ming Chi Kuo states between October to November while Apple's supply chain suggests it might not launch until December.

Other Features
The iPhone 8 could include more advanced biometric features such as facial recognition using a new 3D sensor. Though such phones like the Galaxy S8 can already do this, this will mark the first time for an iPhone. The components to help make this possible are believed to be sourced from Largan Precision, which is already an Apple supplier.

Price
Initial reports suggested the iPhone 8 would most likely cost over $1,000 USD, making it the most expensive iPhone Apple has ever produced. Recently a well-known Apple developer stated the phone would start at around $1,200 USD at the low end. This could steer customers to purchase the iPhone 7s and iPhone 7s Plus while Apple irons out some of the aforementioned manufacturing issues. The company's current top-of-the-line model, a 256-gigabyte iPhone 7 Plus, runs for $969 USD.