Jason Day Hit Round 1 of the British Open Championship Sporting the Air Jordan 1 Golf
Sound fashion statement or disrespectful act?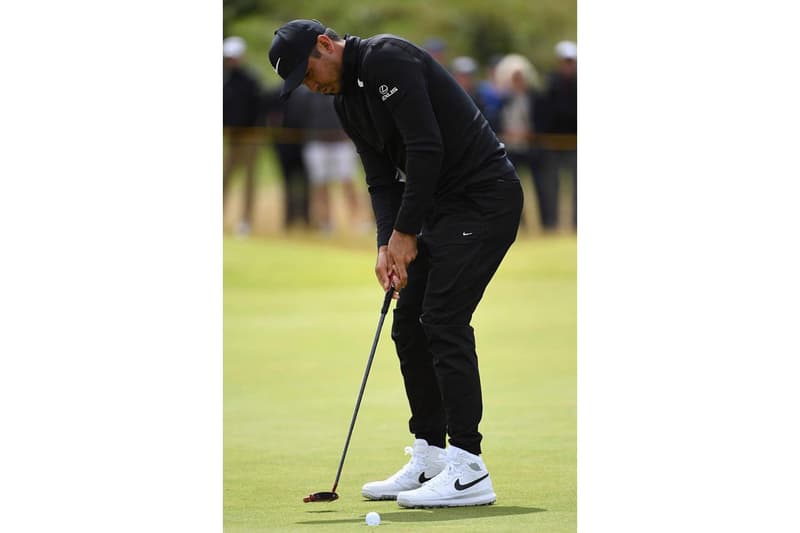 Jason Day caused quite a bit of commotion during Round 1 of the PGA British Open Championship, as the Australian-bred pro hit the course sporting a pair of white Air Jordan 1 Golf silhouettes. Golf aficionados, both professional and casual novice alike, took exception to the athlete's peculiar shoe choice with many taking aim at its non-traditional roots. A risqué fashion move any way you look at it. While many ridiculed the former World Number 1 ranked player, others praised his ability to look beyond what is deemed conventional and think outside the box. Check out the image above and let us know in the comments section below your thoughts on his shoe choice.
In other sports news, check out Magic Johnson's recent statement on Lonzo Ball and his expectations of the Lakers rookie.