Hot Pie From 'Game of Thrones' Opened a Bakery Selling Real Life Direwolf Bread
Frey pies not included.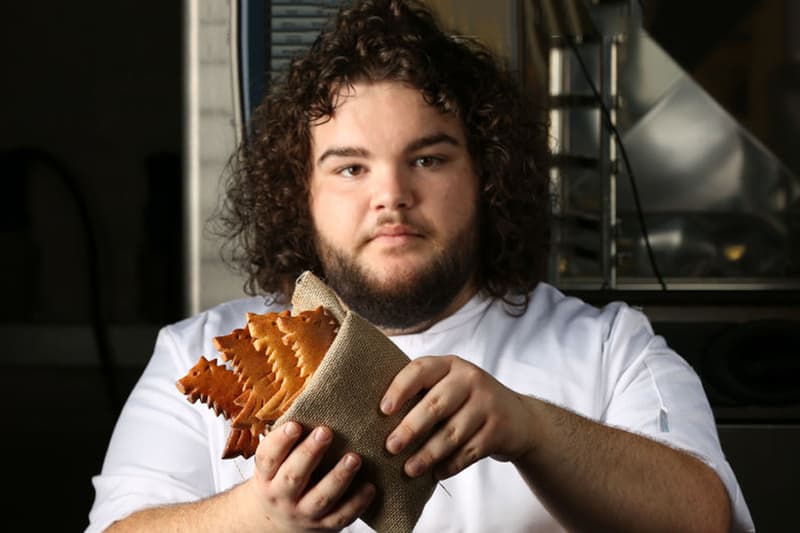 Hot Pie from Game of Thrones reappeared recently in a season 7 episode and has now opened his own bakery selling Direwolf bread. Ben Hawkey who plays Hot Pie, has decided to call his new bakery venture "You Know Nothing John Dough" to further its GoT roots. Opened exclusively through Deliveroo on the same weekend as the new season's premiere, the Direwolf bread is a direct reference to the Direwolf bread he baked for Arya before they parted ways. Although it wasn't entirely presentable, he got better at it, giving one of much better quality to Brienne later in the series. Recently, Hot Pie and Arya reunited, where he went on about some of his baking techniques.
The 'John Dough' loaves are said to be made from whole wheat cornbread with orange zest and best served slightly warm with soft butter, an improvement from the show's recipe. Ben Hawkey said, "Hot Pie's Direwolf loaves are a favorite for Game of Thrones fans, and people are always asking me for the secret of my recipe. I can't share that, but Deliveroo customers will have the chance to try them themselves. You don't even need to take a dangerous walk down the King's Road to visit, it comes to you."
The Direwolf loaves are available on Deliveroo and cost just £1 (~$1.30 USD) each.