Lyft's "Taco Mode" Will Take You to Taco Bell for All Your Late Night Cravings
Live Mas.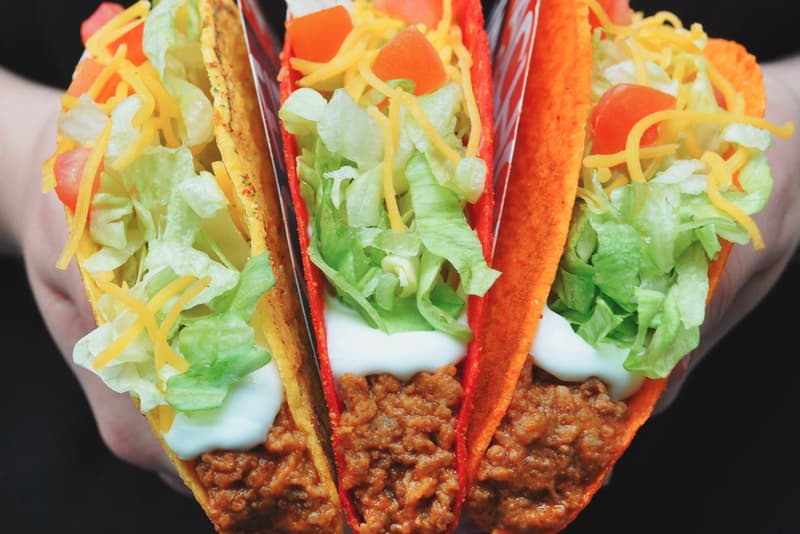 Taco Bell has announced that it will launch "Taco Mode" in collaboration with Lyft starting this Thursday. Focusing on the drinking and partying demographic and their late night cravings, the aptly named mode is a feature that allows Lyft passengers to push a button and have their driver take them to a Taco Bell drive-thru between the hours of 9 p.m. and 2 a.m.
Taco Bell's CMO Marisa Thalberg commented on the partnership saying, "We realized that for every person who has asked their Lyft driver to make a pit-stop at Taco Bell — and we've seen many — there are likely those who weren't sure if this was possible. With the advent of this fantastic partnership with Lyft, we will erase any lingering uncertainty and celebrate the ability to 'ride-thru' in Taco Mode." According to data from check-in service Foursquare, 14.8% of Taco Bell's customers visited between 10 p.m. to 4 a.m.
In addition to having your driver take you to Taco Bell, the new "Taco Mode" will also include a custom in-care menu, free Doritos Locos, and a "taco-themed Lyft car." Ride sharing services partnering with food/drink providers isn't new; Lyft competitor Uber partnered with Tostitos earlier this year for a limited edition bag to call drunk people a ride home. "Taco Mode" will launch in Orange County, California from July 27-29 and August 3-5 for testing with plans to have nationwide service in 2018.
Let us know if you're in the OC area and will be trying out this soft launch between Taco Bell and Lyft.