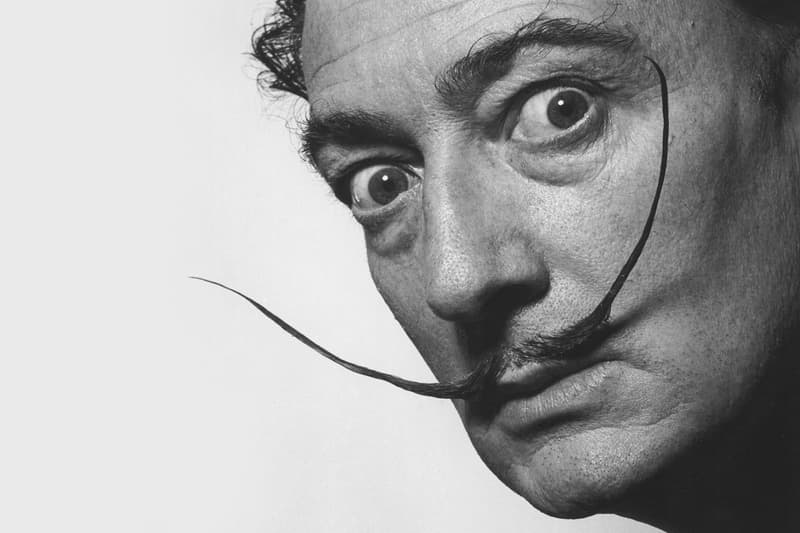 Salvador Dalí's Corpse to Be Dug up, a Kate Moss Exhibition in Tokyo & More Fascinating Art Stories
Alongside illustrations of Kate Moss and a new Ai Weiwei exhibit.
---
There is never any shortage of art-related events, exhibits as well as installations from around the world. In fact, there are approximately 6,500 art dealers and galleries in the United states alone coupled with annual festivals in both major cities and local neighborhoods. It's hard to keep count of all the goings-on in the art industry. To help you out, we rounded up some of the most fascinating art stories that recently popped up in the past week. From Salvador Dalí's body to be exhumed in Spain to an entire exhibit dedicated to fashion darling Kate Moss, check out our list below.
Salvador Dalí's Corpse to Be Dug up in Figueres, Spain
This recent story is perhaps even more surreal than any Dalí painting. In a June 20 ruling, a Spanish psychic has recently won the right to have the corpse of the legendary artist exhumed following a paternity suit. The case goes back to March 2015 when tarot card reader/astrologist Pilar Abel claimed to be Dalí's daughter. The exhumation is to help with DNA tests to prove whether or not Abel is telling the truth. If her claim rings true then she can own a hefty portion of Dalí's estate. According to BBC, the exhumation may happen as early as next month.
A Mob of Frida Kahlo Look-Alikes at the Dallas Museum of Art
The Dallas Museum of Art is aiming to host the world's largest gathering of individuals dressed like the iconic Mexican artist, Frida Kahlo. The meet-up will commence on July 6 which is aptly Kahlo's 110th birthday as well as DMA's Frida Fest event. Head over to the Dallas Museum of Art's official website to learn more. Will you participate?
Dallas Museum of Art
1717 N Harwood St
Dallas, TX
75201
SHOWstudio's "Moving Kate" Exhibition in Tokyo
SHOWstudio's acclaimed "Moving Kate" exhibition has landed in The Mass gallery space in Tokyo, Japan. The exhibition will put on display a slew of Kate Moss collaborations with renowned British photographer Nick Knight alongside early photographic works from 2000. Moreover, Knight has enlisted a total of thirty "of the world's best fashion illustrators" to reimagine her most iconic catwalk looks—each one was selected by Moss herself. The exhibition will be on view from June 30 through July 30.
The Mass
5-11-1 Jingumae, Shibuya-ku
Tokyo 150-0001
Ai Weiwei's "Trace" Exhibition at the Hirshhorn in Washington D.C.
Ai Weiwei's famous "Trace" exhibit has opened at the Hirshhorn in Washington D.C. this past June 28. The showcase was initially presented back in 2014 at the notorious Alcatraz prison in California. Now, "Trace" and all of the 176 portraits that make up the series has been moved to the museum's second-level gallery space. The colorful LEGO portraits feature individuals in which Weiwei feels have been persecuted for their beliefs. The exhibit is open to the public until January 1, 2018. Head over to Hirshhorn's official website to learn more.
Hirshhorn Museum
Independence Ave SW
Washington, DC
20024
Winners of the 2017 iPhone Photography Awards
Last week, the iPhone Photography Awards (IPPAWARDS) unveiled the winners for this year's contest. A slew of talented shutterbugs were chosen as the victors in a diverse range of categories spanning Abstract, Animals, Architecture, Children, Floral, Landscape, Lifestyle, Nature and more. The Photographer of the Year award was given to Brooklyn-based Sebastiano Tomado for his Children of Qayyarah photo as depicted above. Head over to IIPAWARDS' official website to view more winning photos.