TAKAHIROMIYASHITA the SoloIst.'s 2018 Spring/Summer Collection Is an Ode to the Designer's Dream Woman
Titled "Femme Fatale Fellow."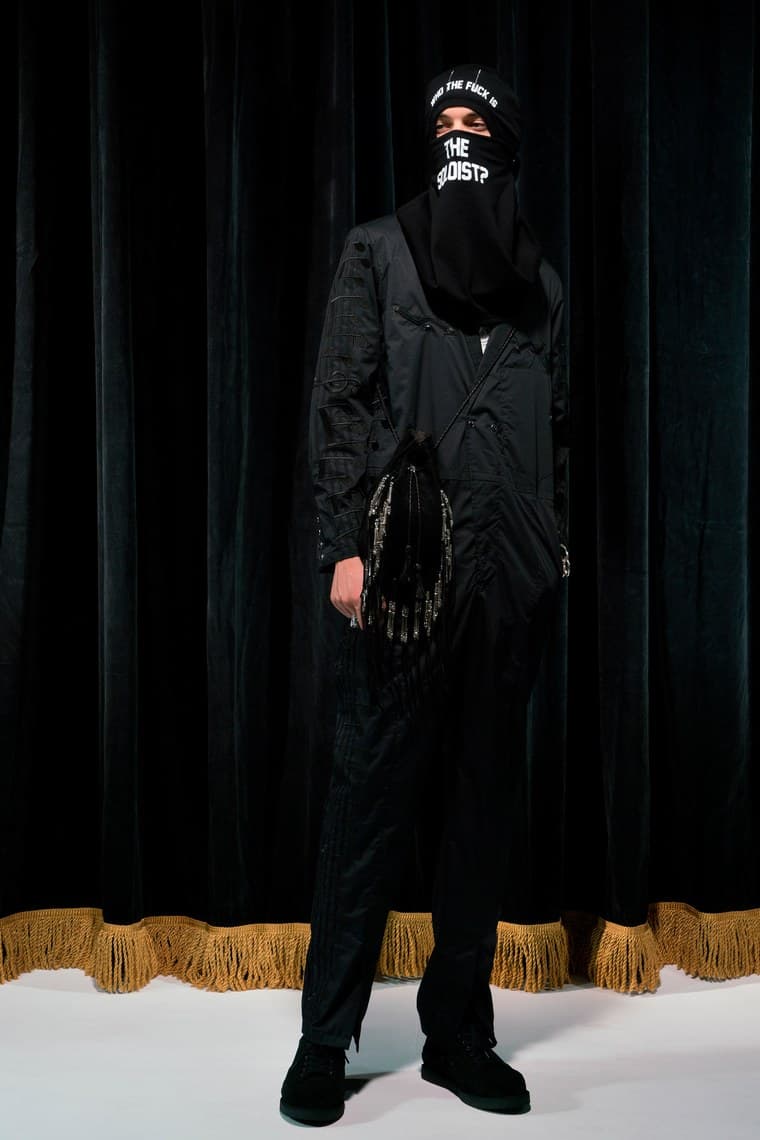 1 of 18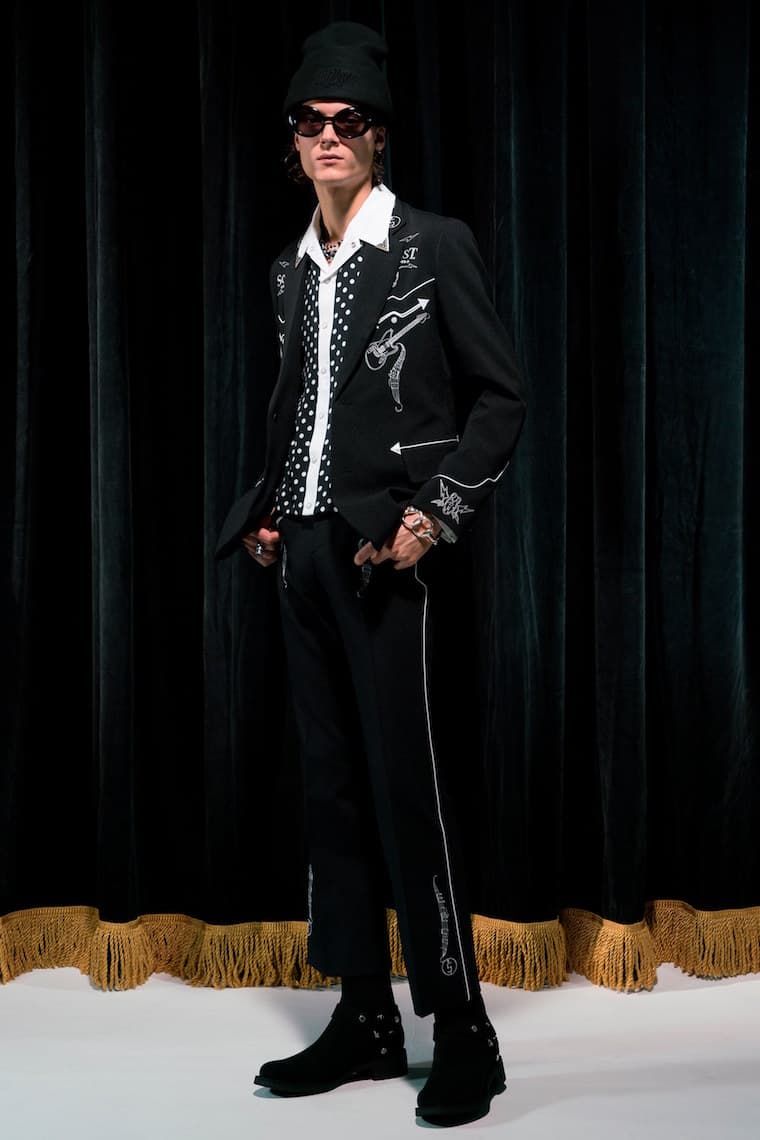 2 of 18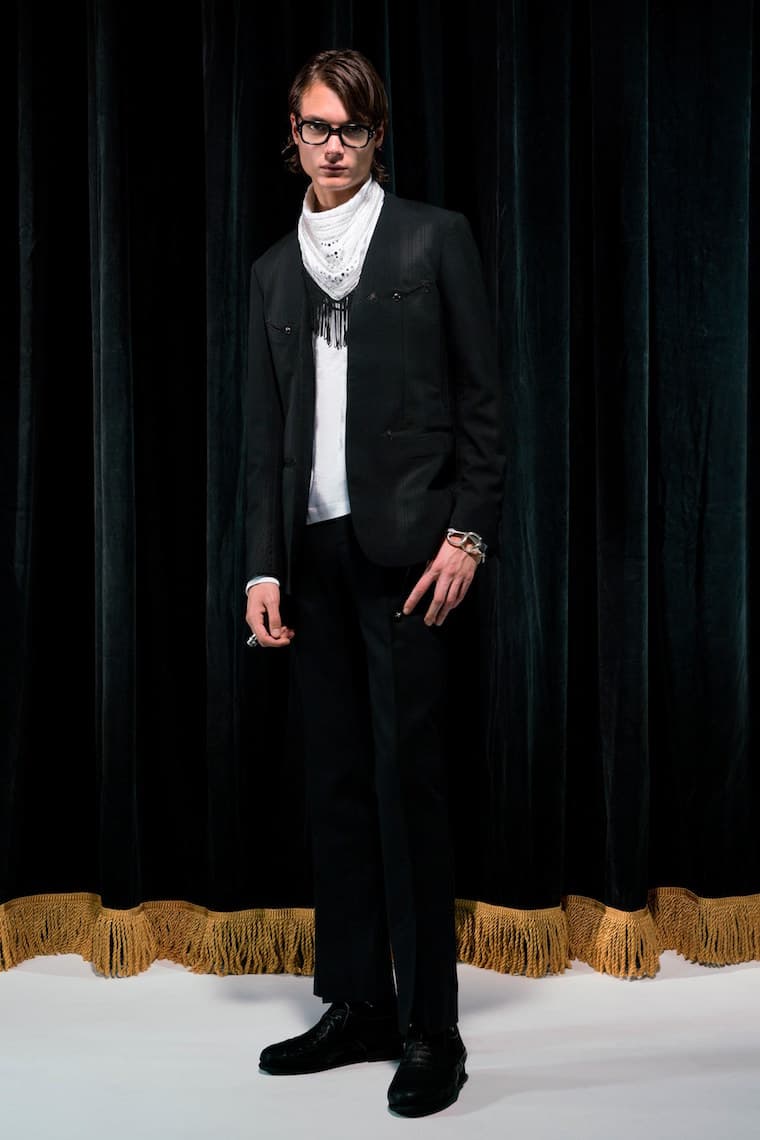 3 of 18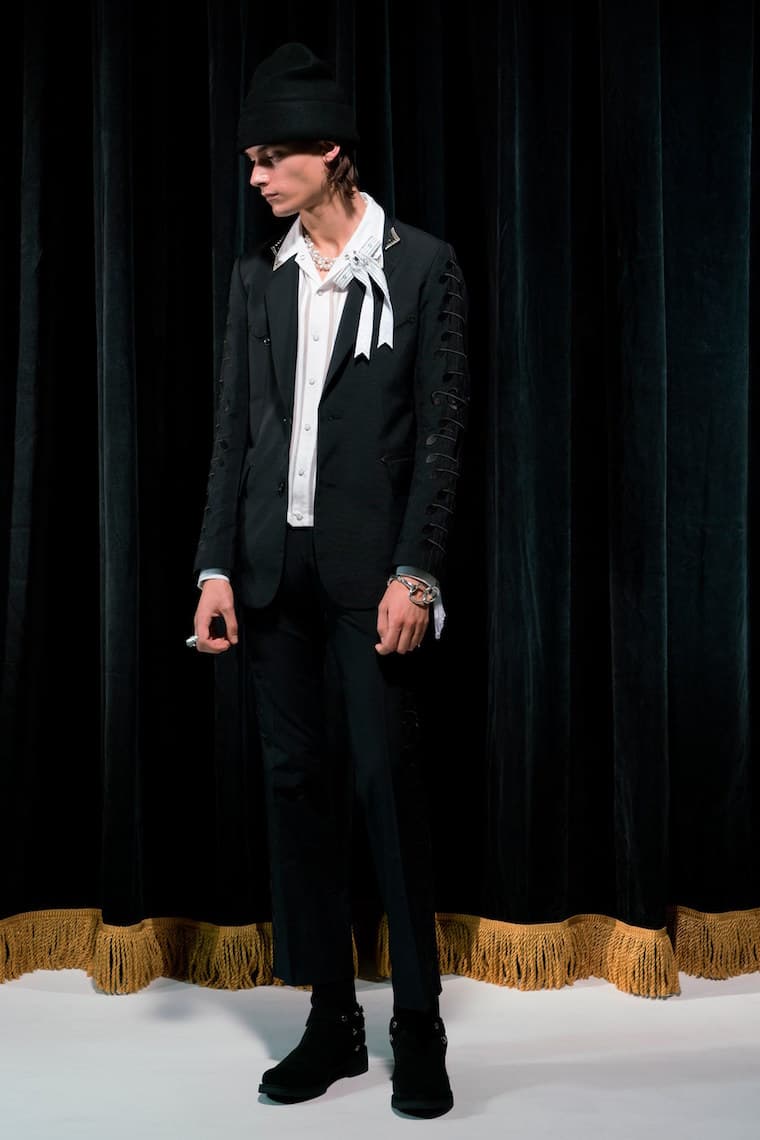 4 of 18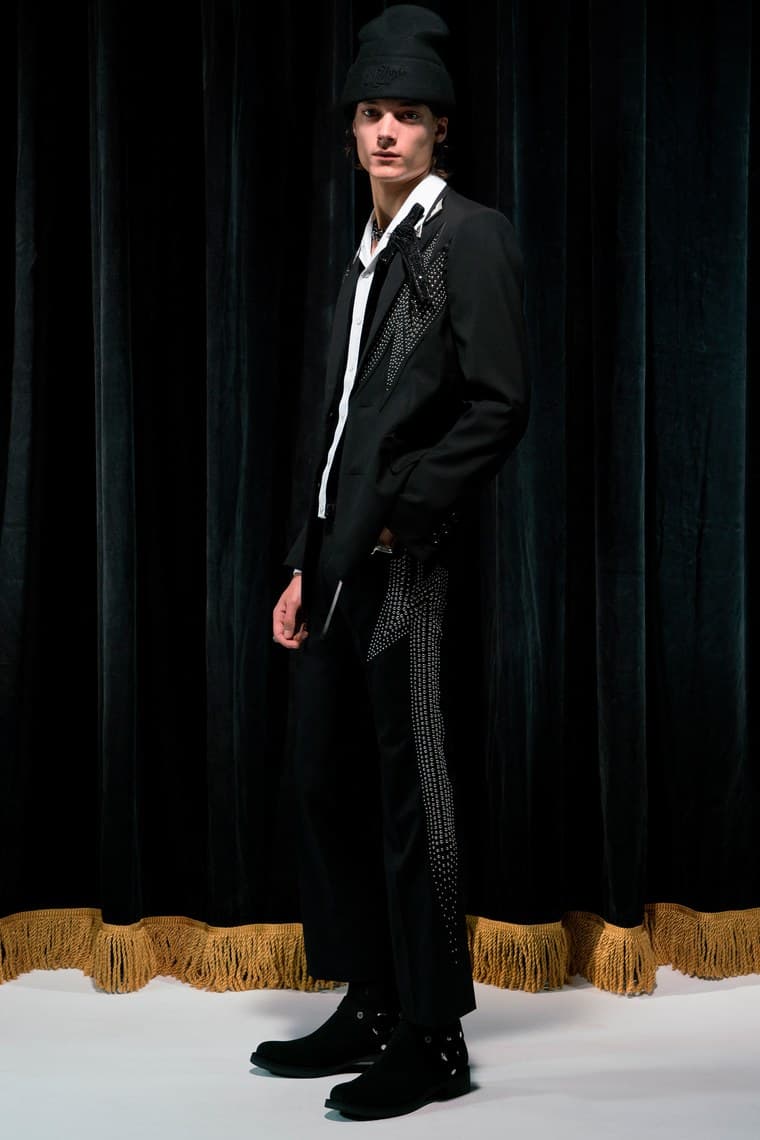 5 of 18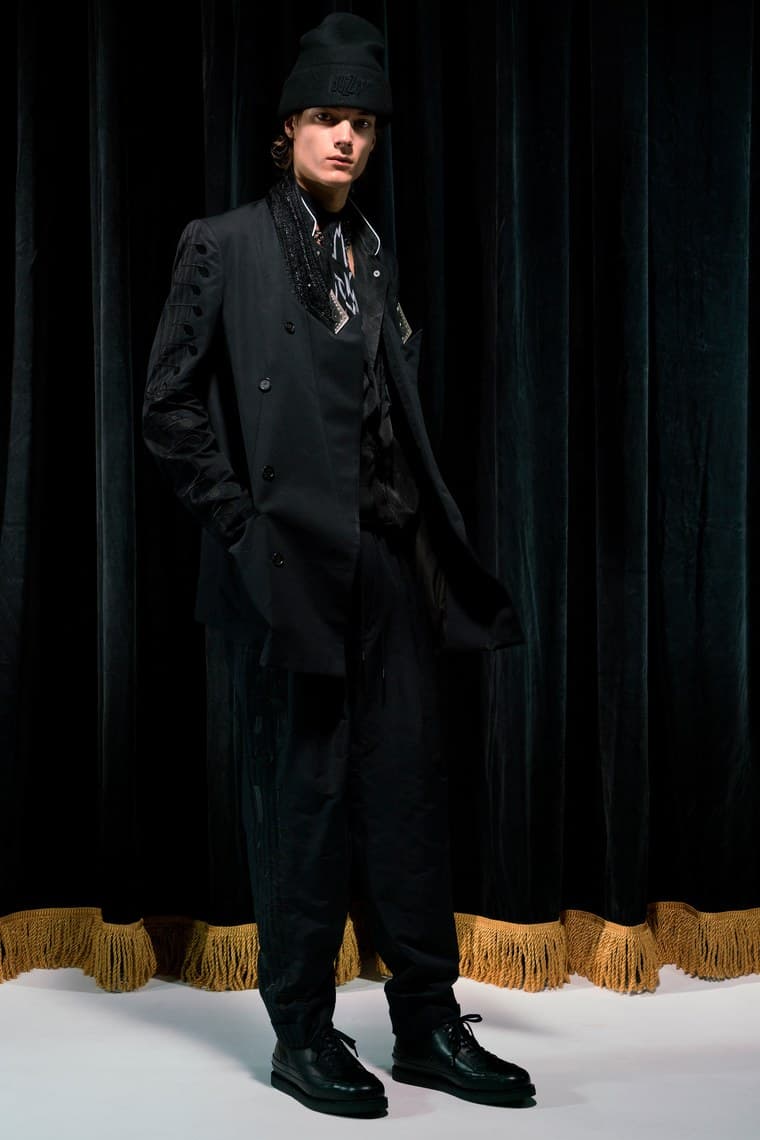 6 of 18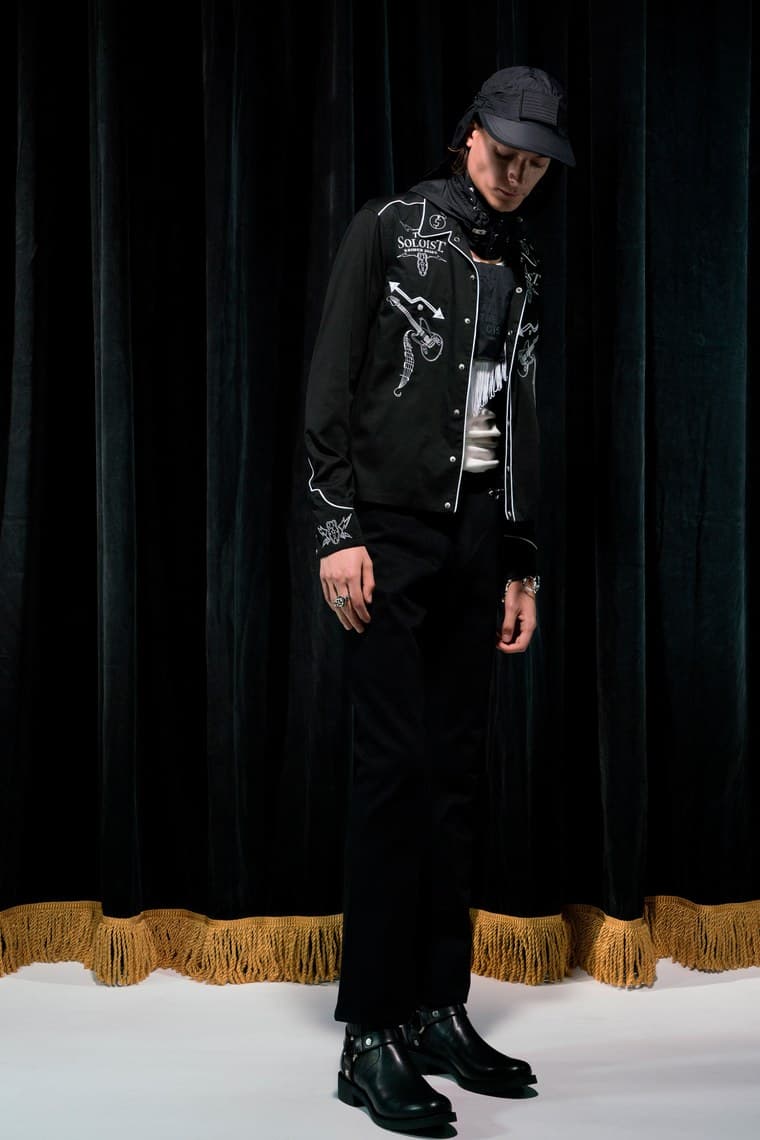 7 of 18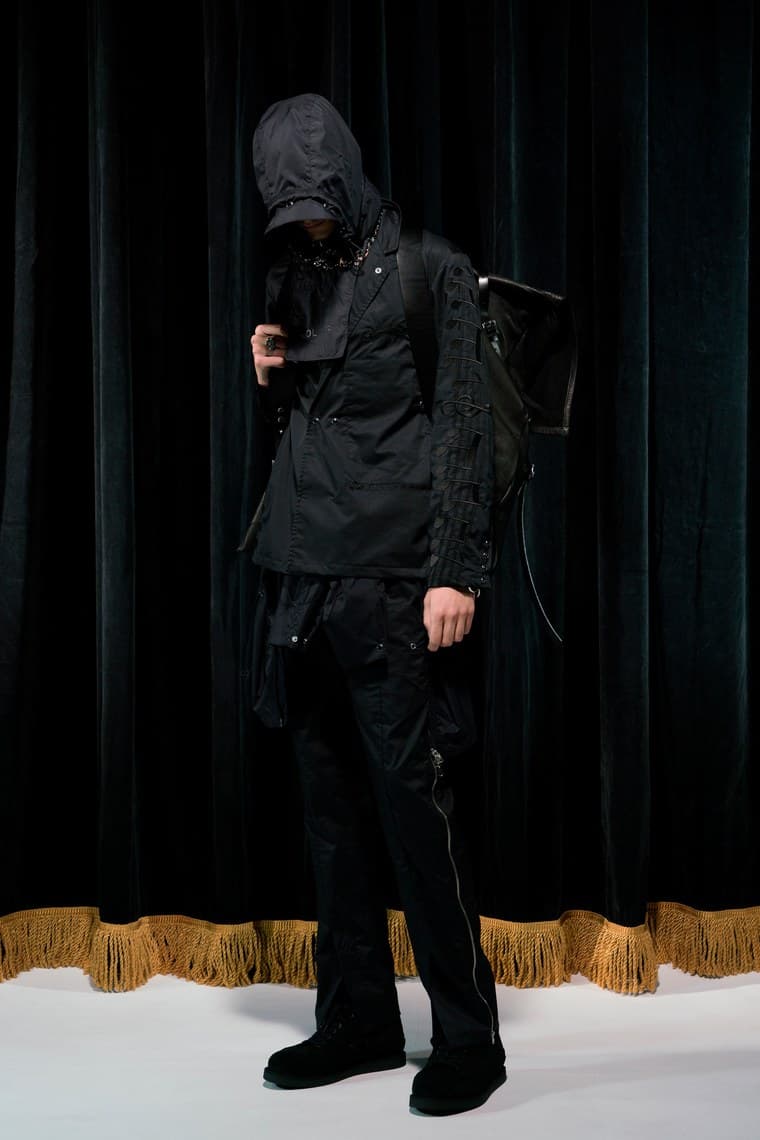 8 of 18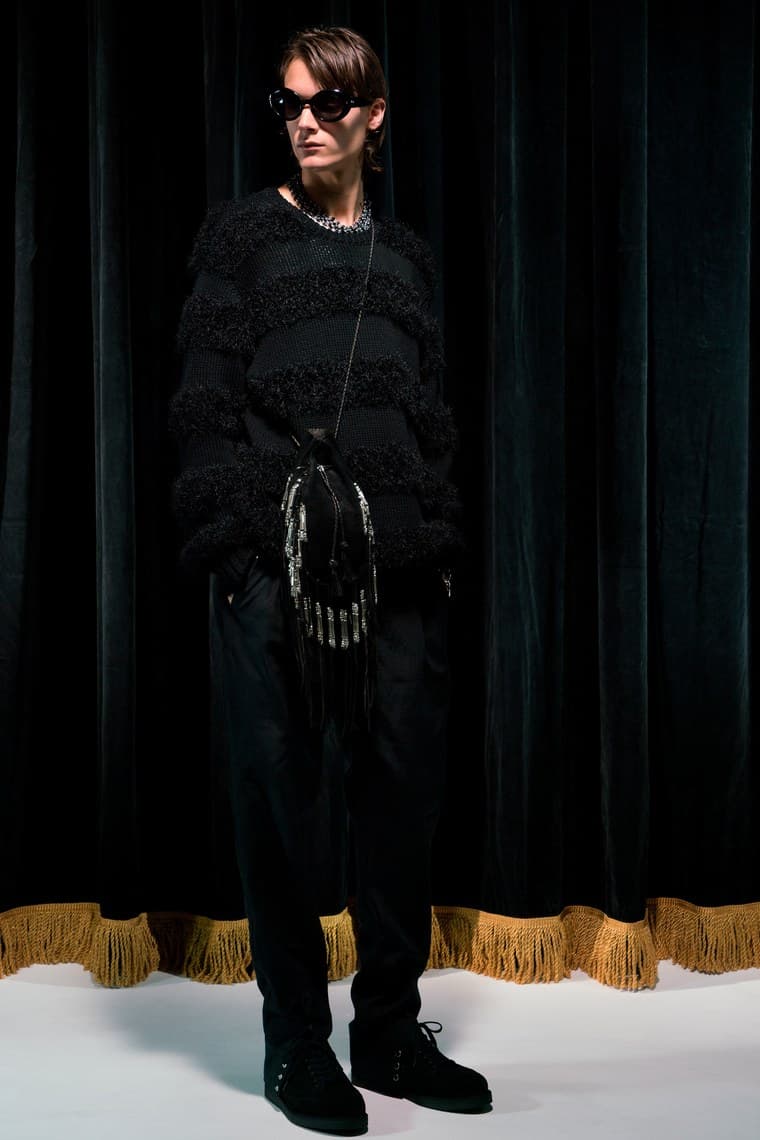 9 of 18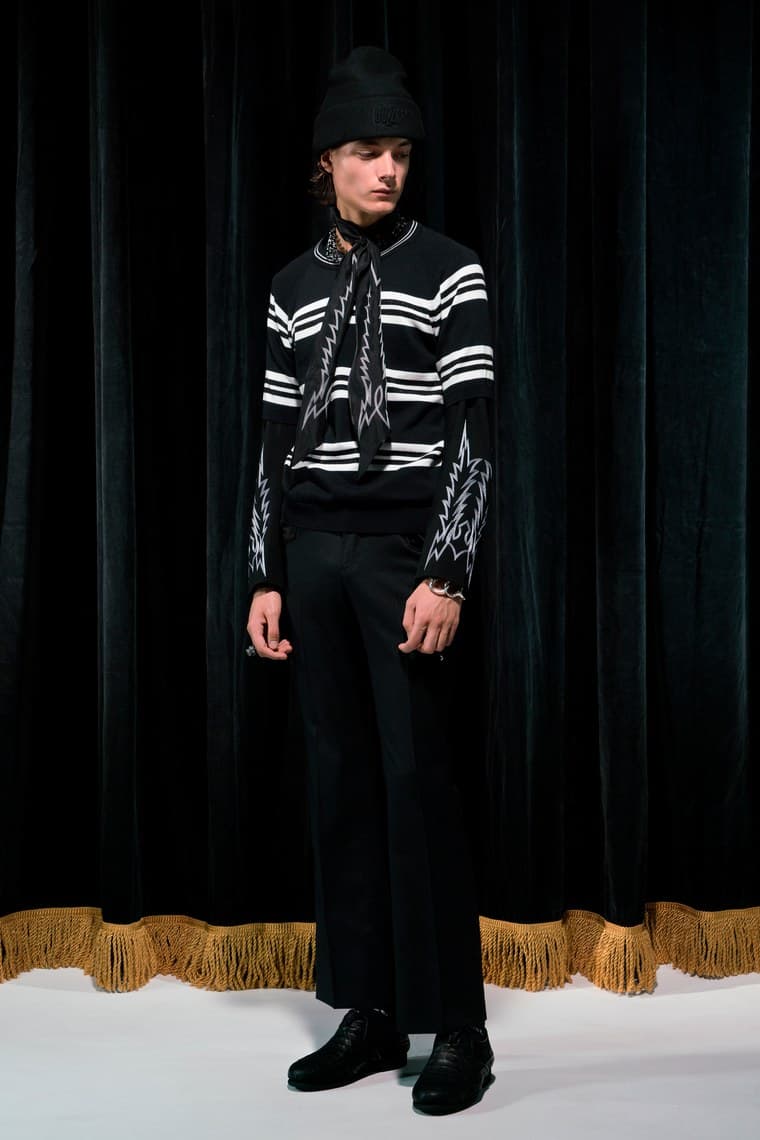 10 of 18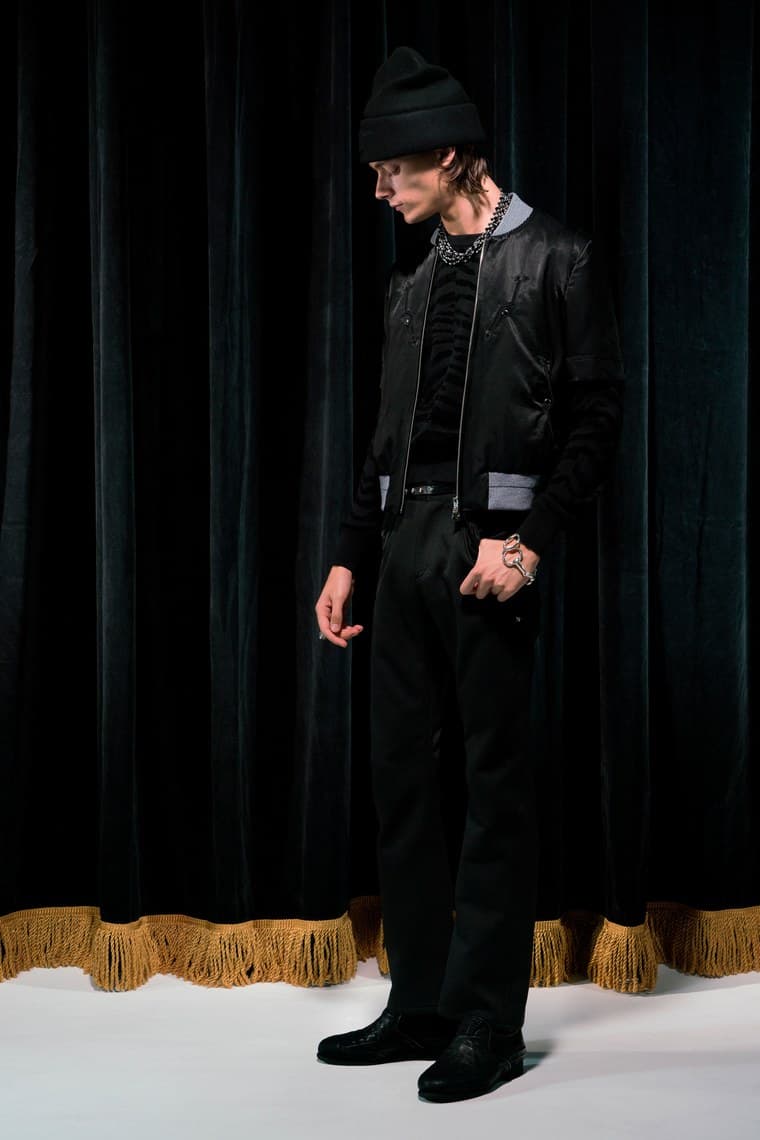 11 of 18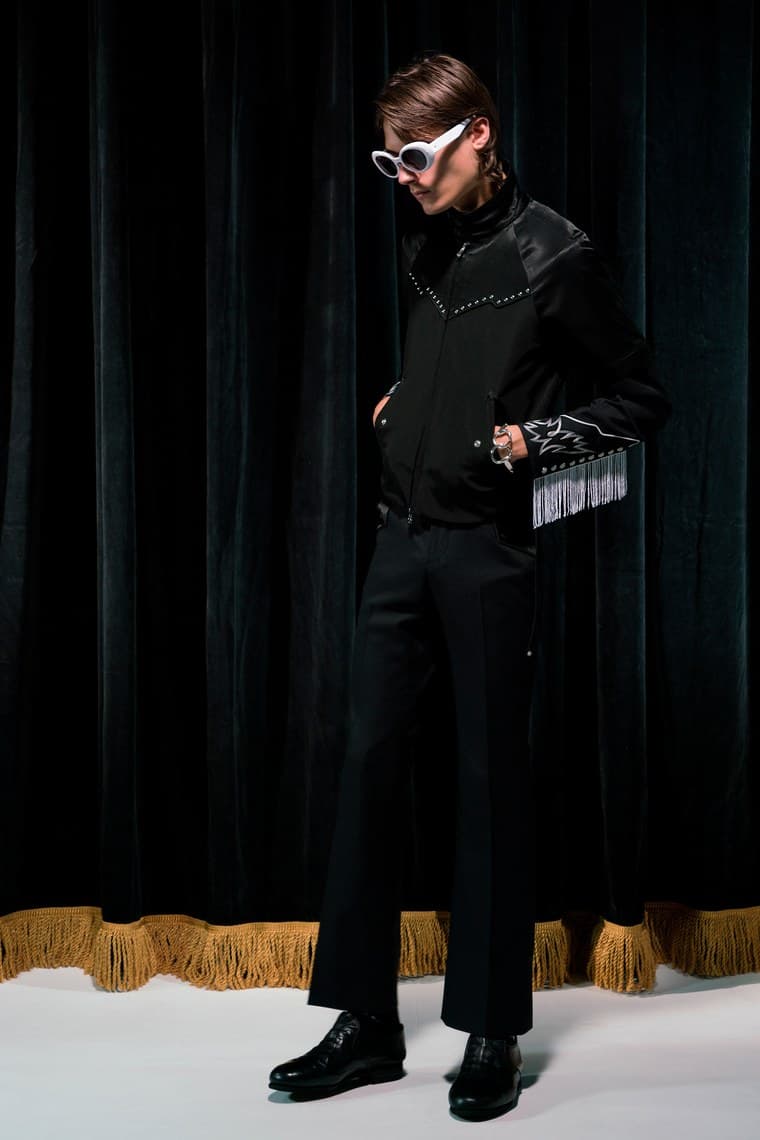 12 of 18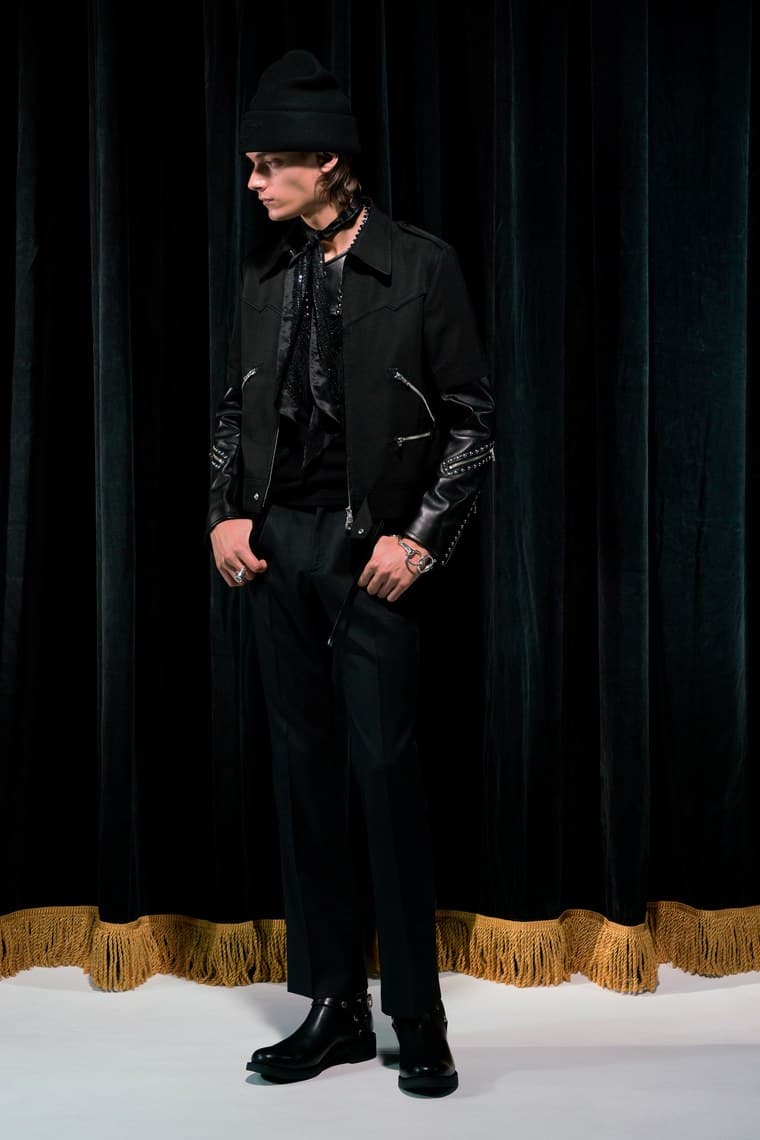 13 of 18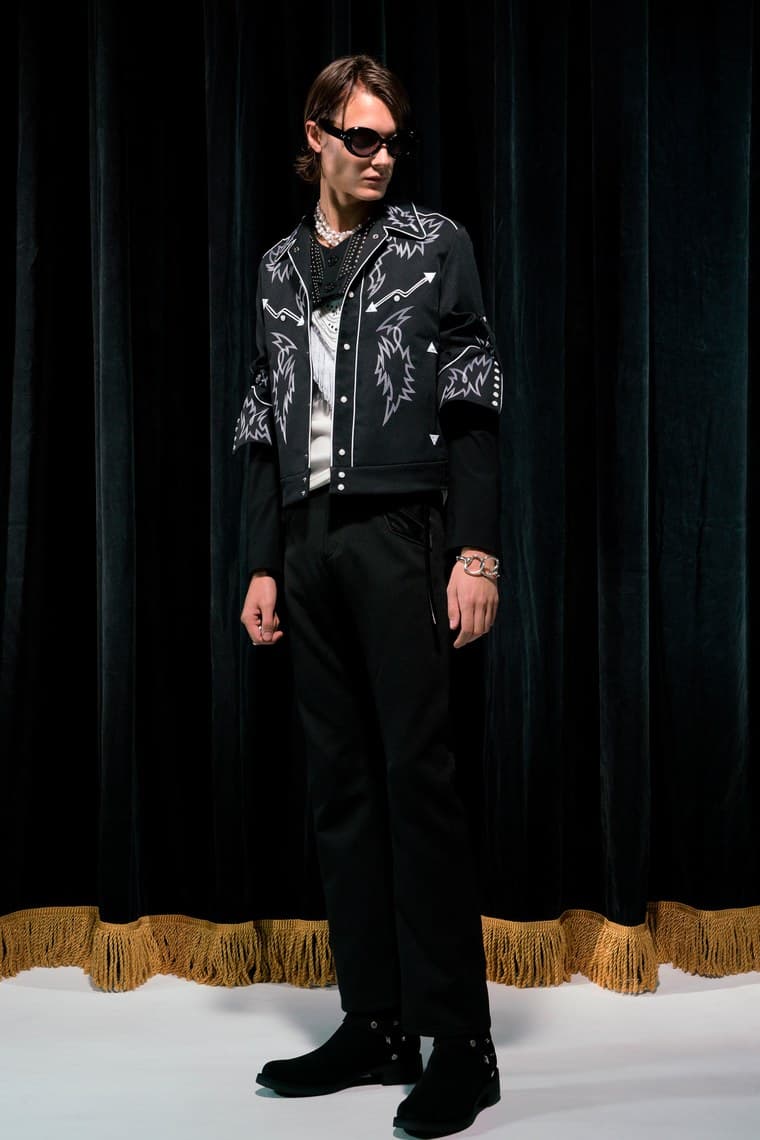 14 of 18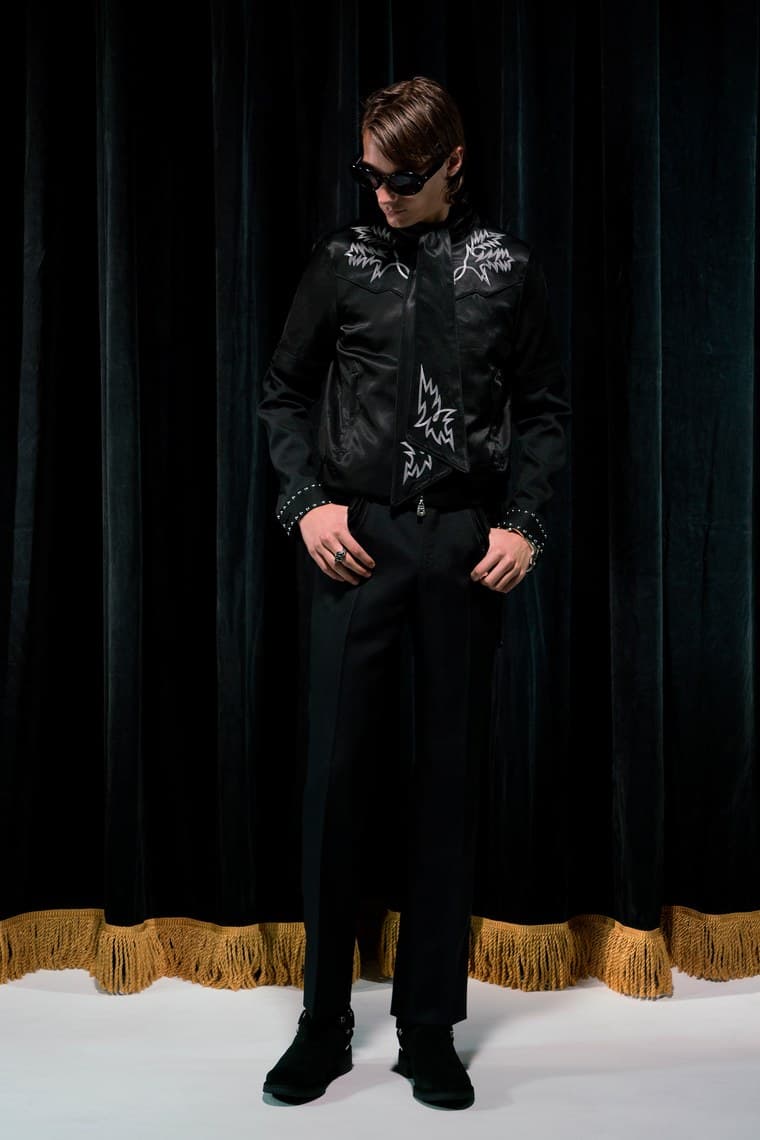 15 of 18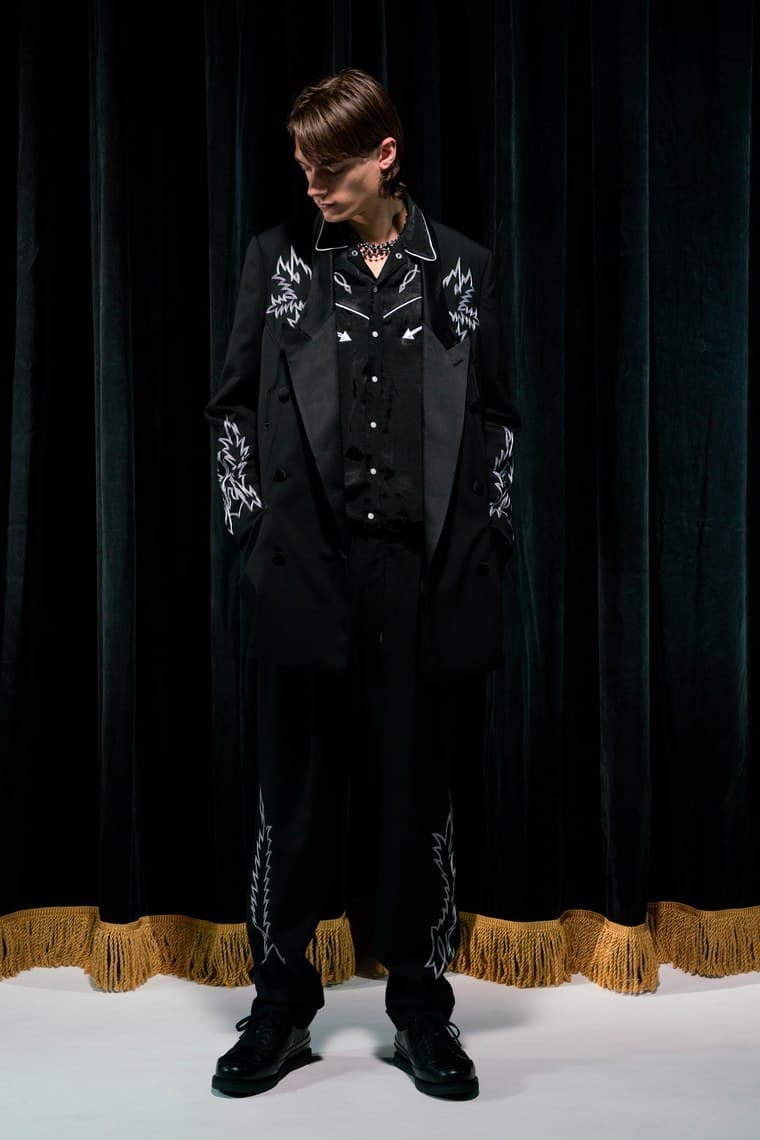 16 of 18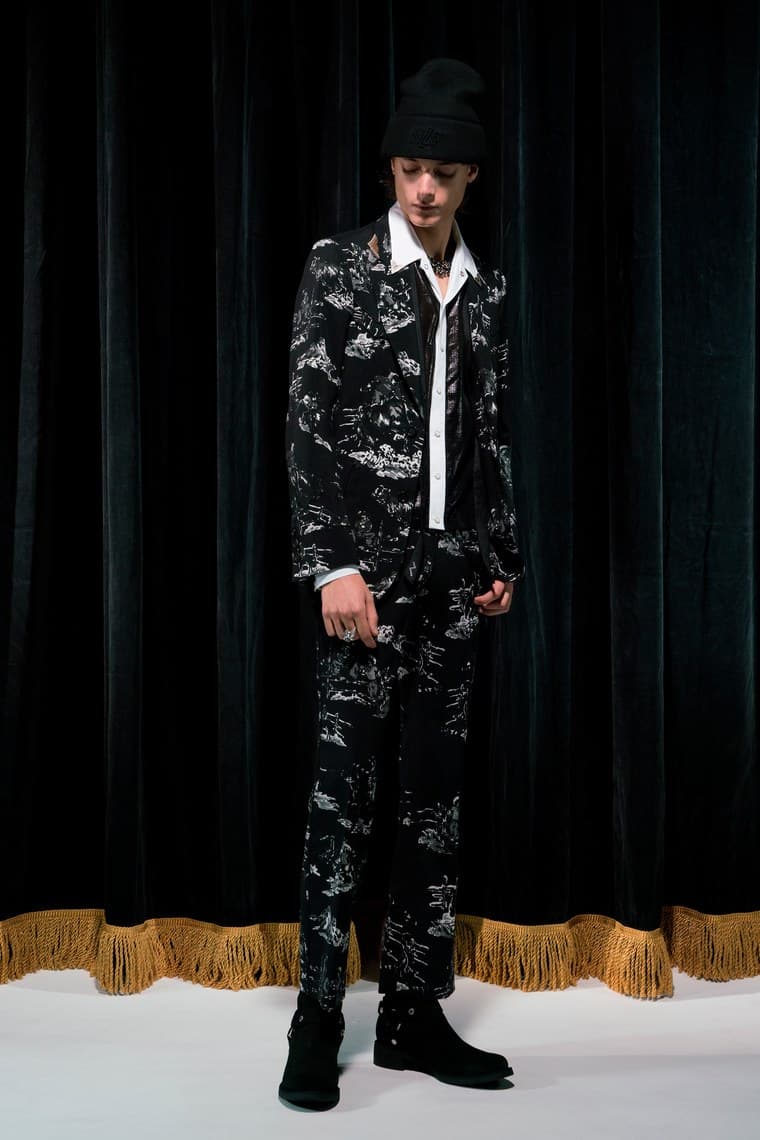 17 of 18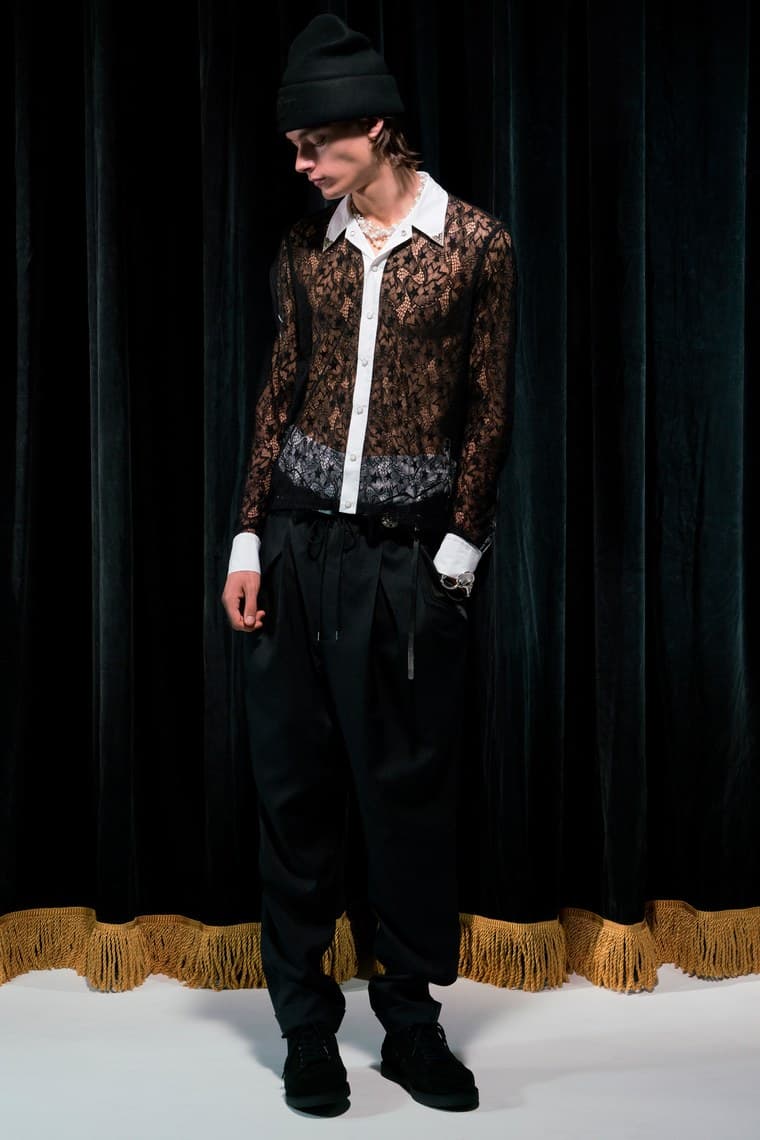 18 of 18
Takahiro Miyashita of TAKAHIROMIYASHITA the SoloIst. unveiled his 2018 spring/summer collection at Paris Fashion Week Men's. Dubbed " Femme Fatale Fellow," the warm season assemblage is predominantly swathed in Miyashita's recognizable, deep black color scheme and features a handsome gamut of embroidered suiting, technical outerwear, and tailored trousers to boot. All in all, the range marries western design cues with punk rock influences.
The inspiration behind the collection is a surprisingly special one. According to Vogue, the designer "imagined himself the total wardrobe that he thinks the women of his dreams would like to see him wearing." Additionally, there are several homages to Nirvana's Kurt Cobain with "We will always love you Kurt" text embellished onto the back portion of a slew of garments.
Have a look at the entire collection above and then check out TAKAHIROMIYASHITA the SoloIst.'s most recent editorial.