SKIN's 2017 Fall/Winter Collection Is an Eccentric Collision of Varying Styles
Referencing A Clockwork Orange.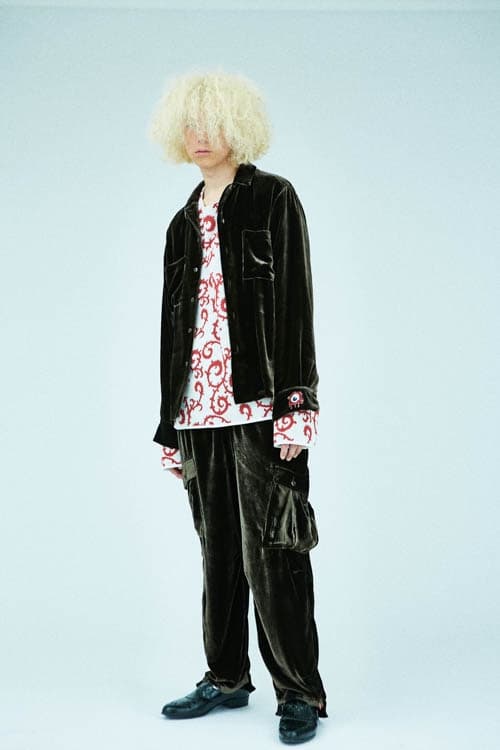 1 of 12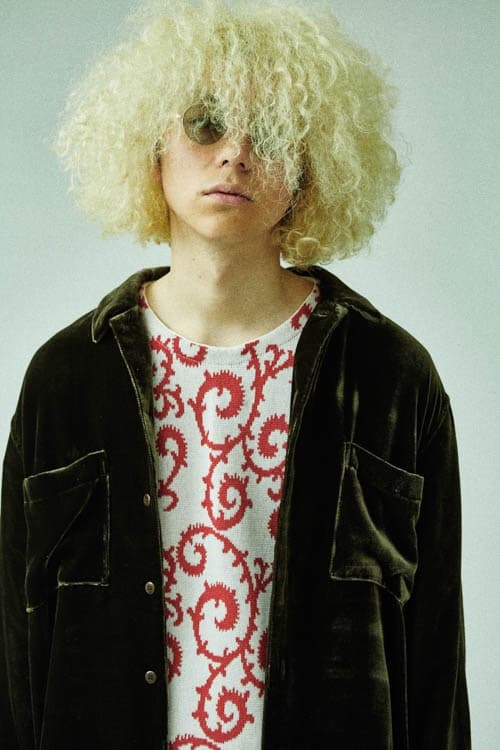 2 of 12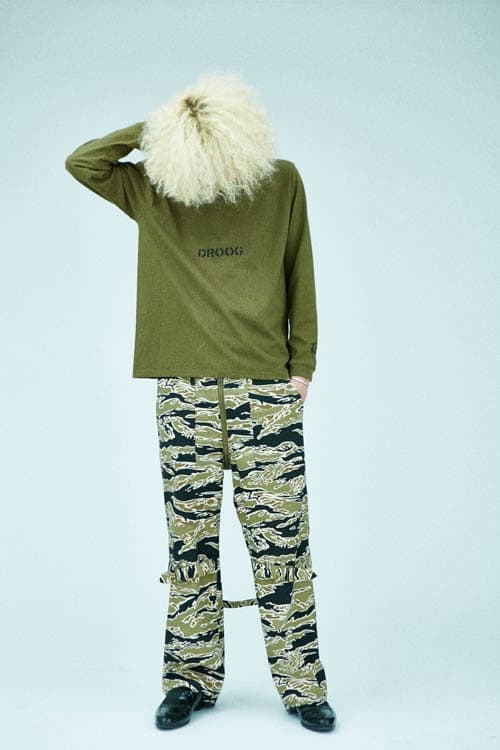 3 of 12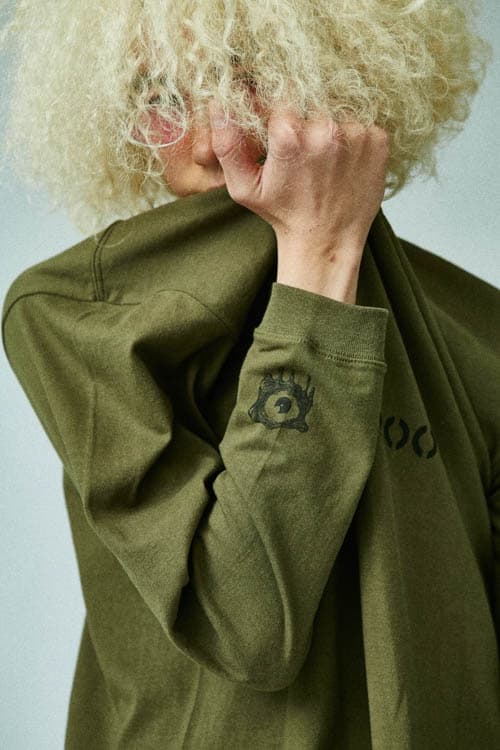 4 of 12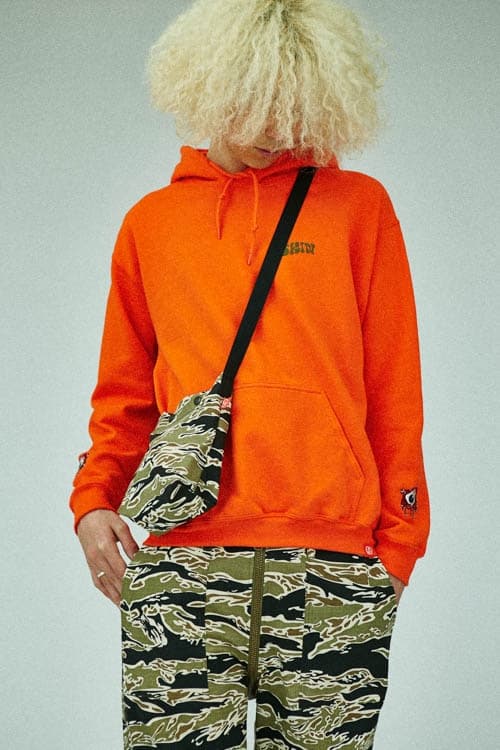 5 of 12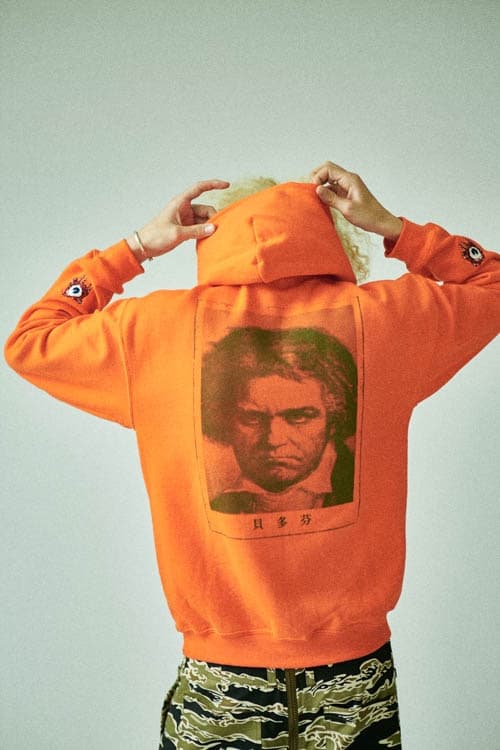 6 of 12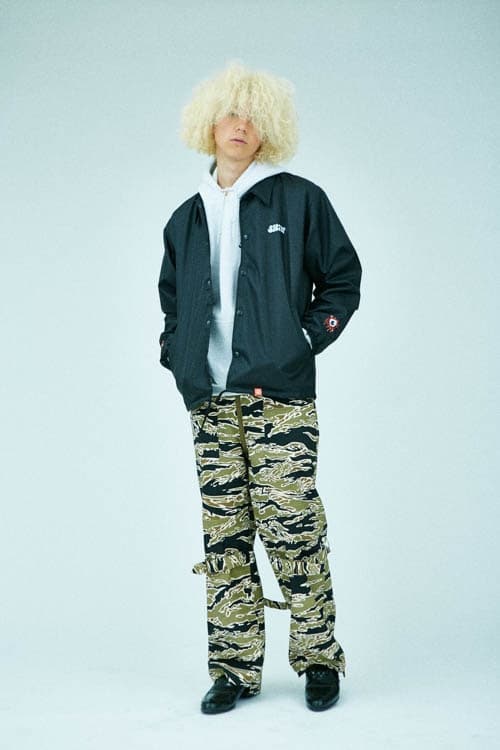 7 of 12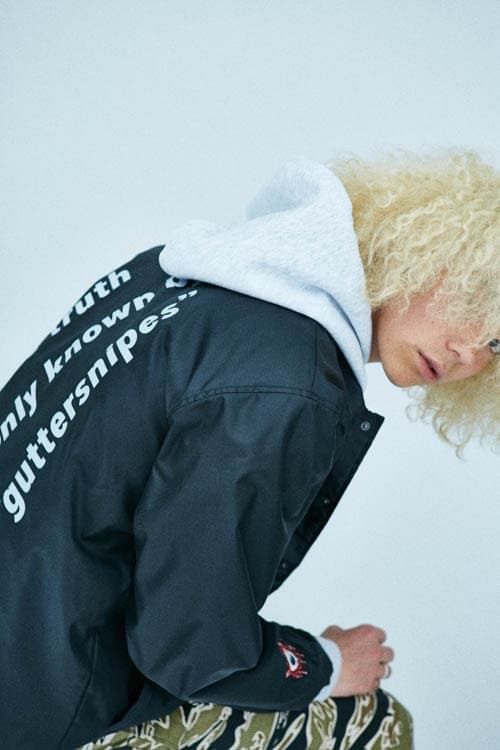 8 of 12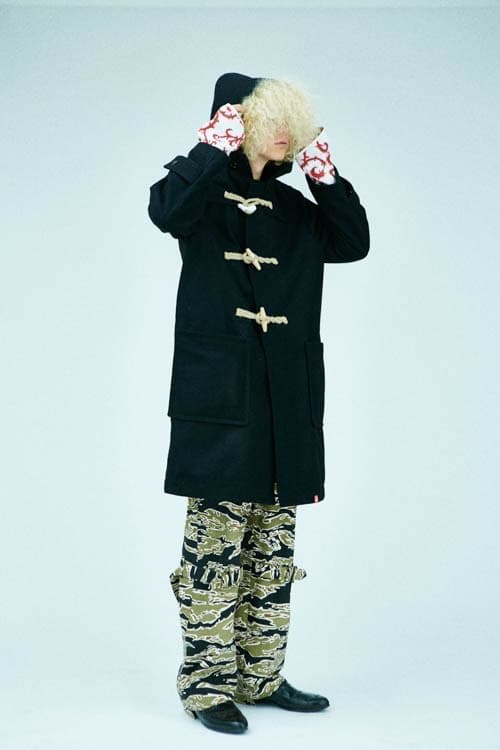 9 of 12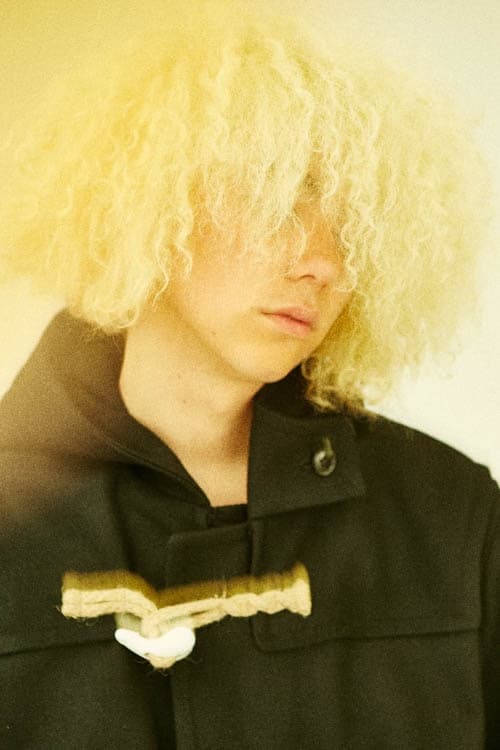 10 of 12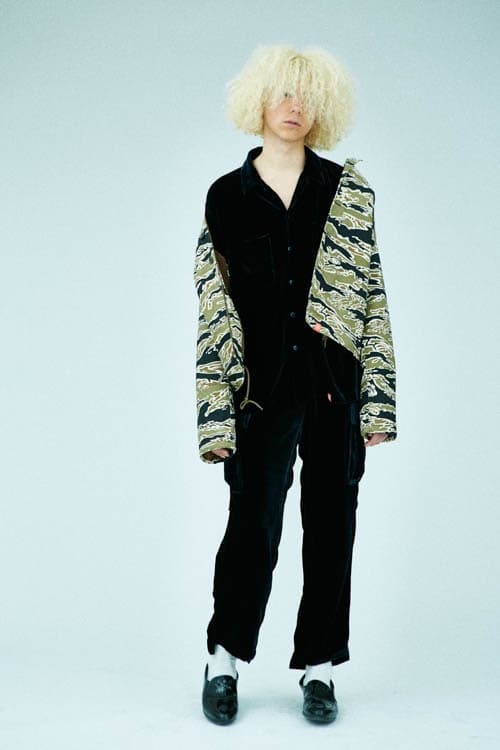 11 of 12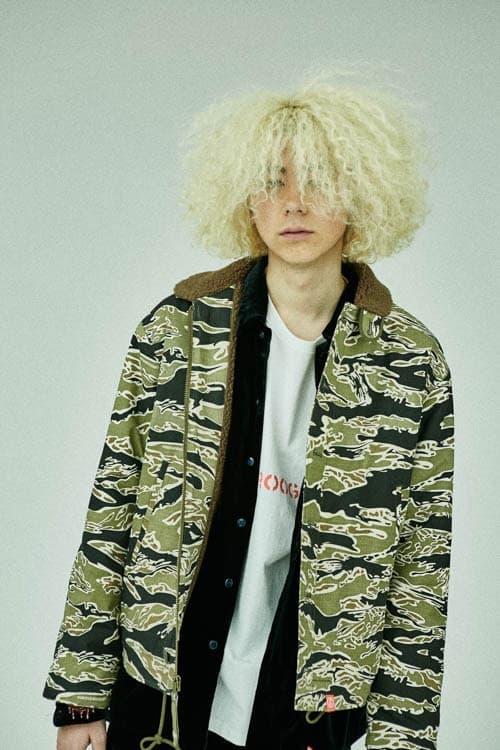 12 of 12
For it's 2017 fall/winter offering, Tokyo's SKIN has brought a wide range of influences to create one genre-less collection. This sees contrasting styles such as tiger print camouflage and long wool overcoats sitting side by side in the same collection, as well as an orange hoodie bearing Beethoven's face. Other key pieces in the collection include coach jackets and T-shirts. The collection's title, 'IN THE CLOSET "rassoodocks,"' references Anthony Burgess' 1962 novel A Clockwork Orange, in which the word "rassoodock" means 'mind.' Similarly, the 'DROOG' motif throughout the collection is a nod to the legendary novel and Stanley Kubrick's adaptation. Through this influence, and the varying styles of the collection, the Japanese brand shows off its longstanding punk ethos.