Phoebe English 2018 Spring/Summer LFWM Show
Redefining masculinity through comfortable stylings.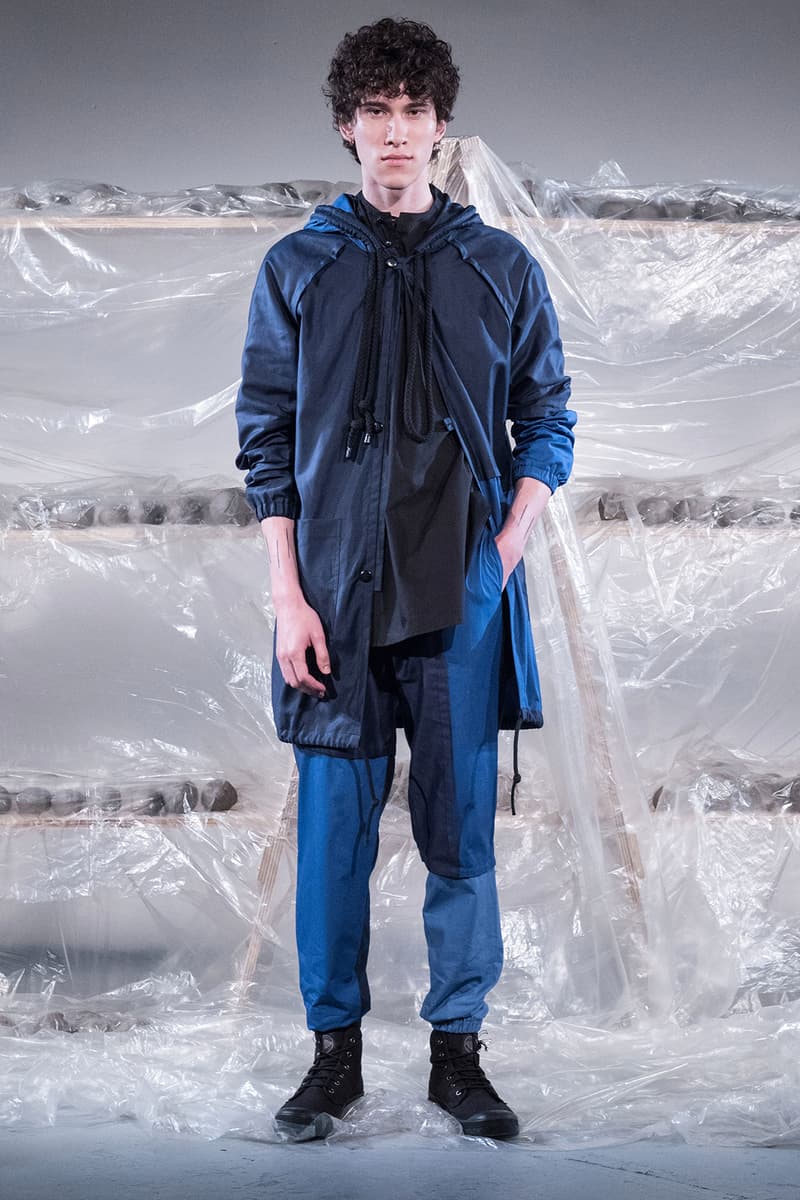 1 of 8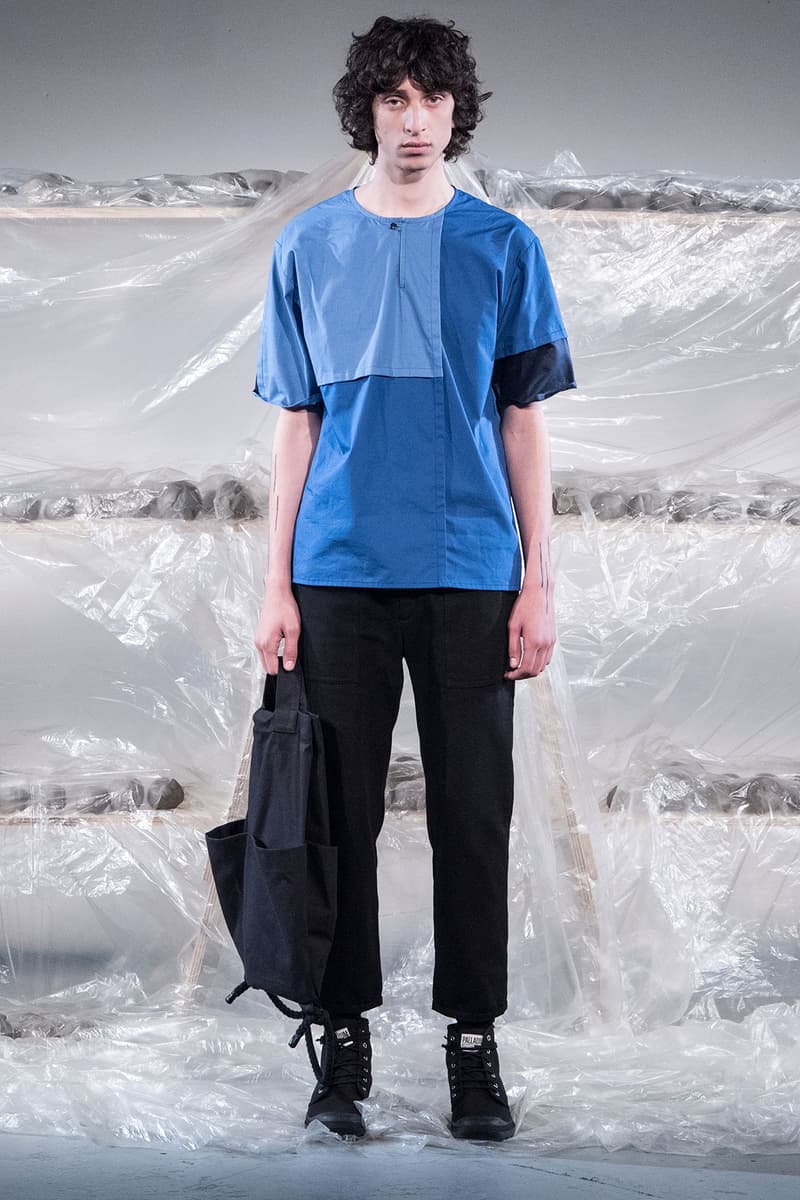 2 of 8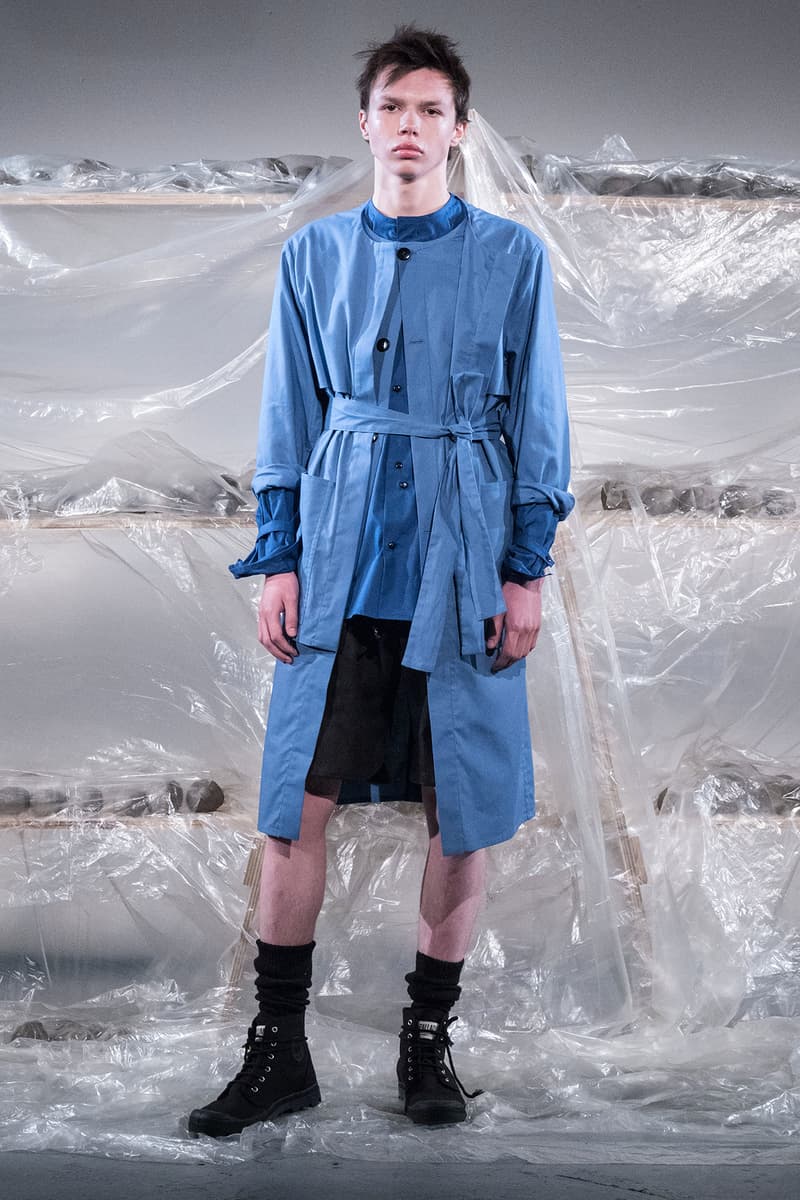 3 of 8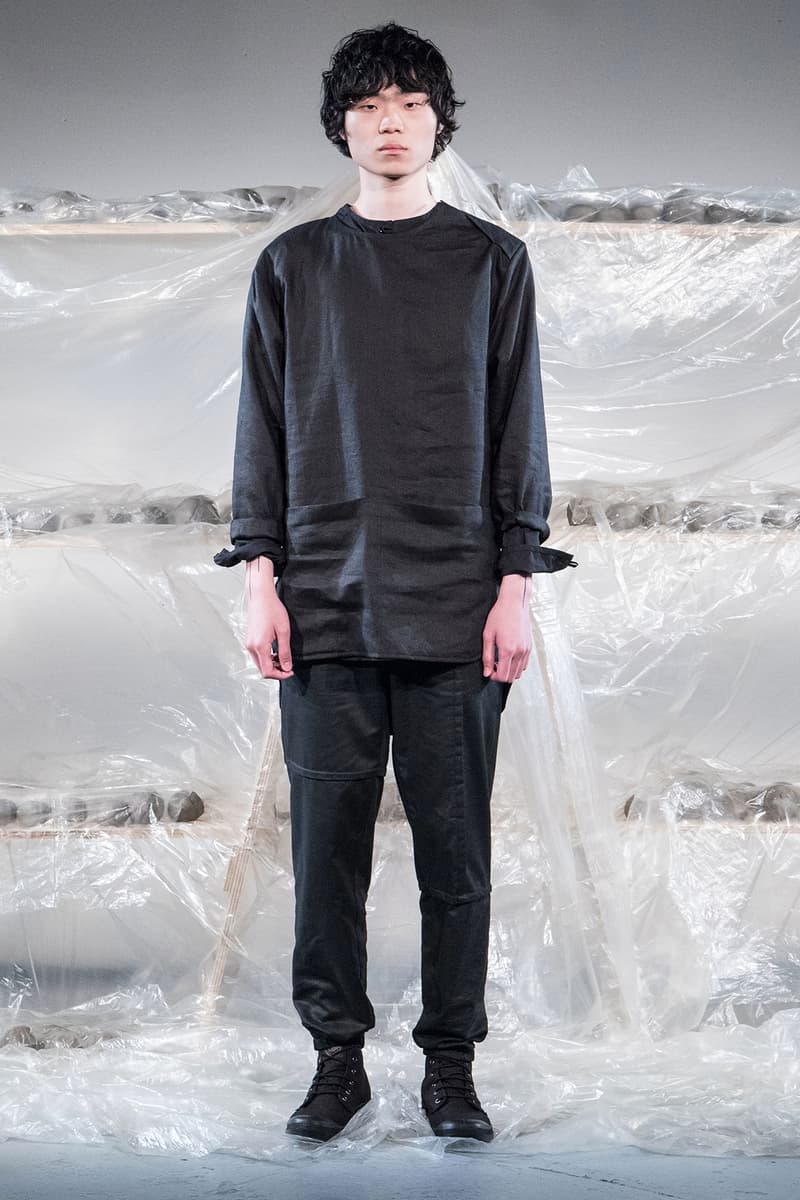 4 of 8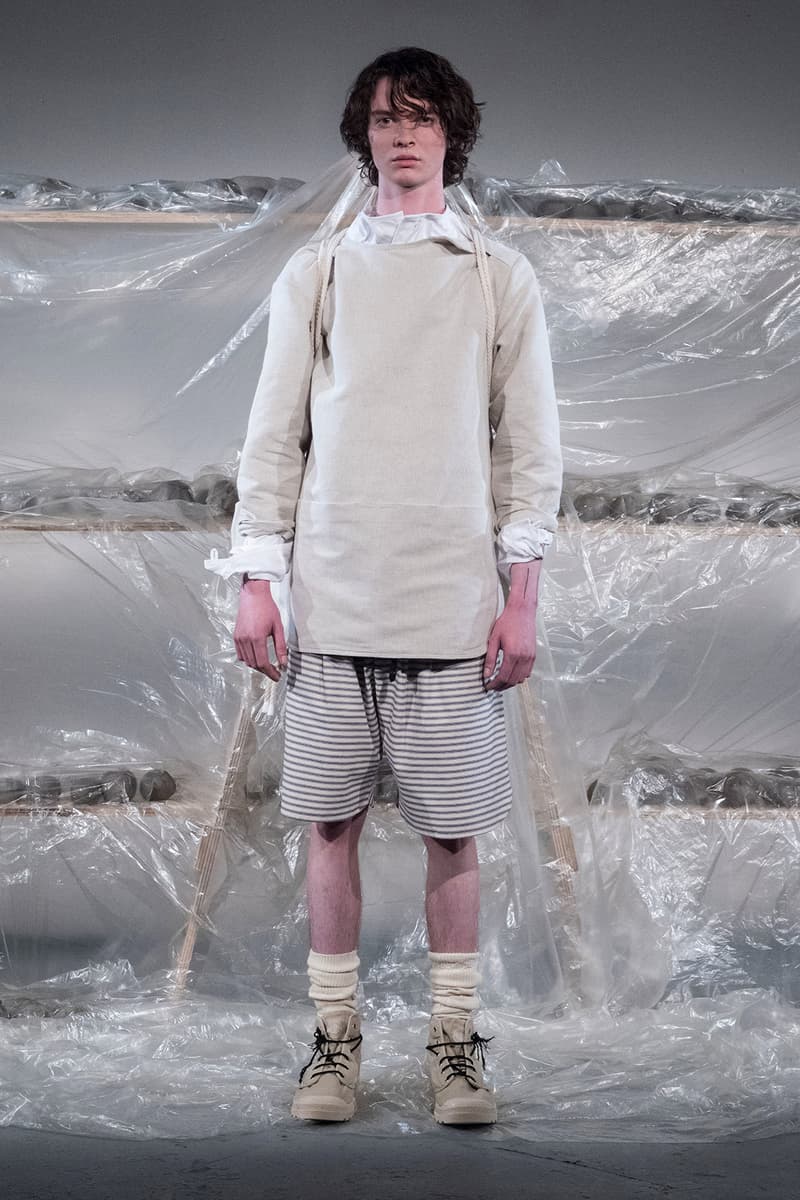 5 of 8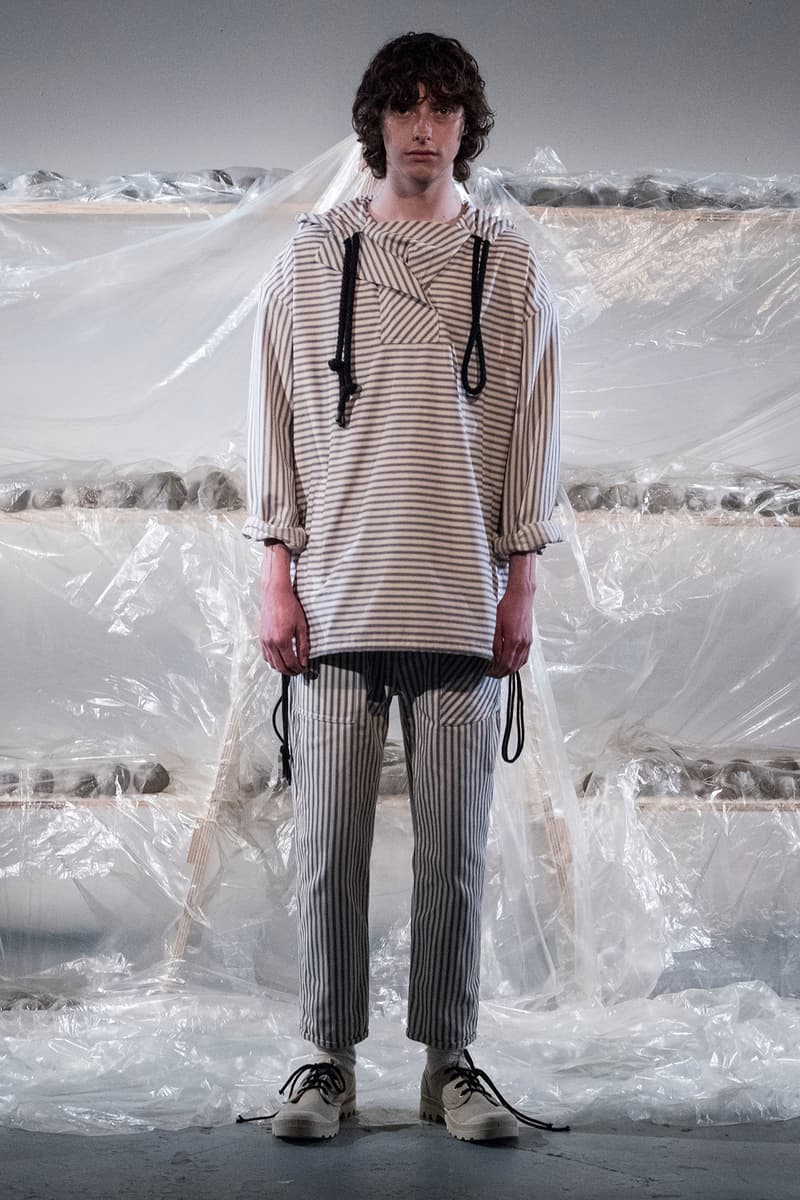 6 of 8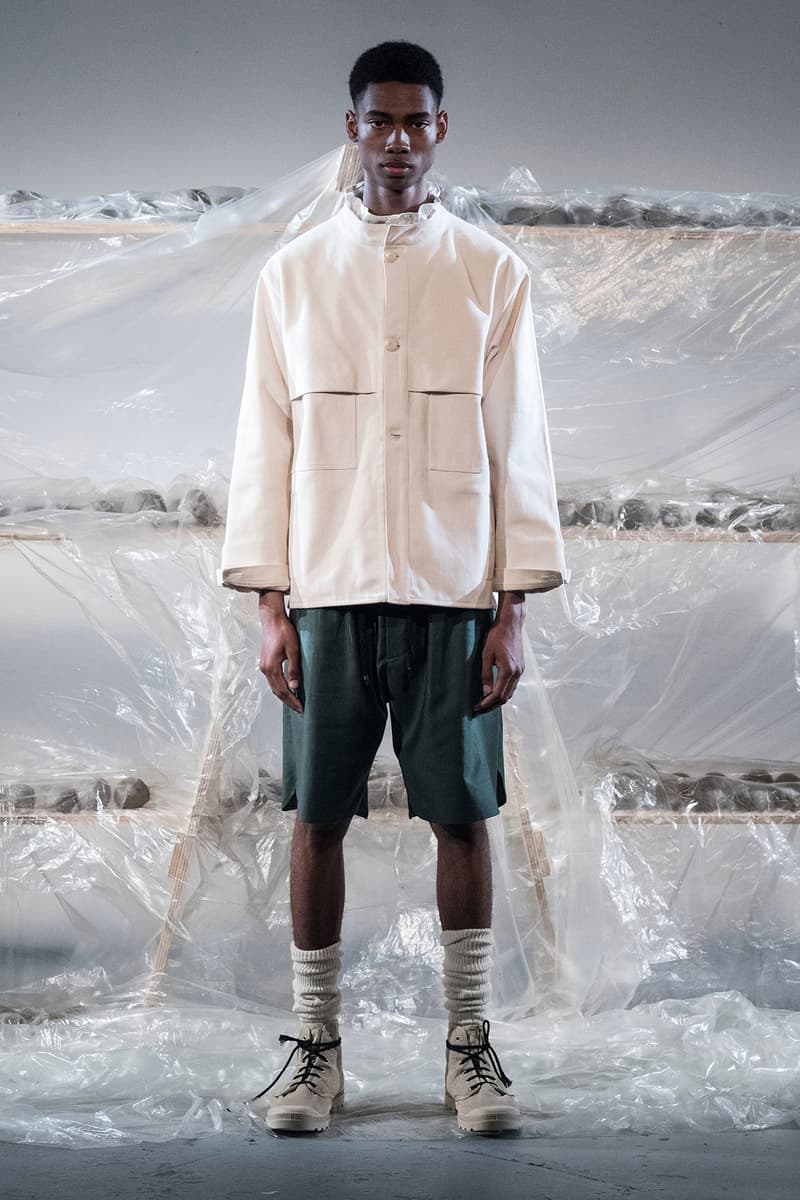 7 of 8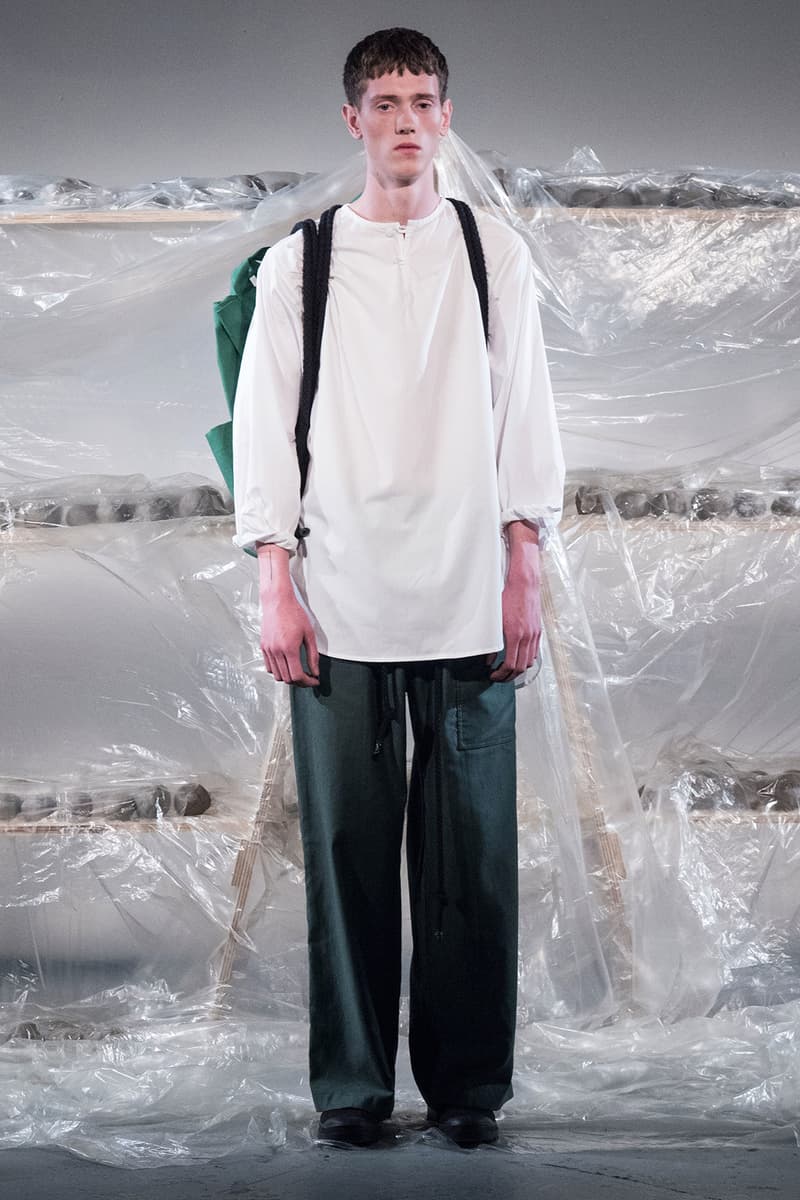 8 of 8
The UK has been an uneasy place for residents in recent times - the youth have been faced with the now limited future Brexit would present as well as multiple traumatic terrorist attacks. Despite those, things are starting to look optimistic as the Conservative Party lost their majority in the latest election, and young people can begin to feel hopeful once again.
That said, Phoebe English who is a young UK designer living amongst the tense political landscape has designed her most recent 2018 spring/summer collection around the idea of seeking relaxation to feel better. Her inspiration comes from men, including her boyfriend, who are potters – both professionally and leisurely. She says the styles shown are based off of the loose fits and stripes she would see them wear. Through these designs, Endlish intends on repositioning masculinity: "All the men I know do their girlfriend's washing, do the cleaning, it's normal…but I've looked on the internet, and there's no imagery of that." There is no doubt fashion is influential of culture and vis versa, so here's to hoping for a brighter future, brought to life with collections like these.