Palace Unveils New London Underground Ad for Its Upcoming adidas Originals Collab
Inspired by the Greek Titan, Atlas.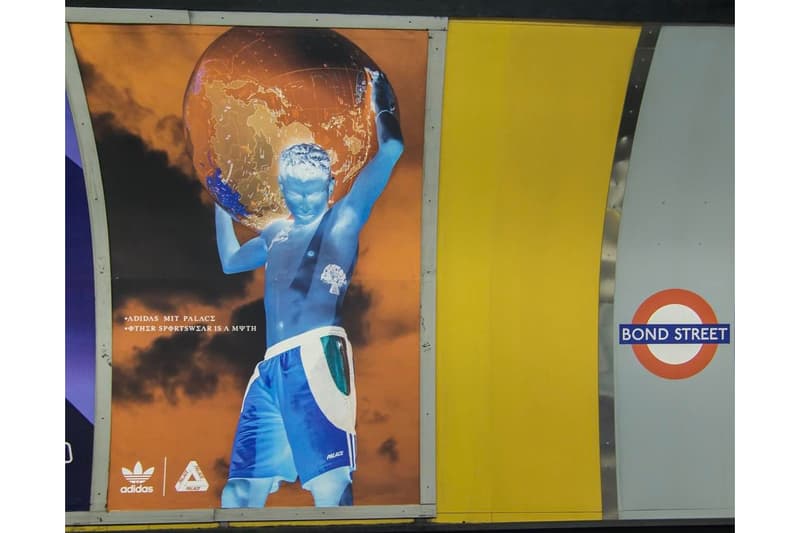 Not long ago, Palace revealed its latest collaboration with adidas Originals via advertisement at London's Tottenham Court Road underground station. This time around, the notorious sportswear label took to Instagram to unveil a new ad at the Bond Street tube station. All in all, the pictorial seemingly pays homage to the Greek Titan god, Atlas, showcasing a human figure holding up the world while ostensibly donning a pair of jersey shorts. Conclusively, this second ad bears a resemblance to the initial one as it features Greek lettering which more or less translates to "Palace x adidas" and "Other sportswear is a myth."
Take a look at the new ad above and stay tuned for more details.