Mike Tyson Warns Anthony Joshua of His Success, and Talks McGregor vs. Mayweather
"The heavyweight championship is a crown of thorns."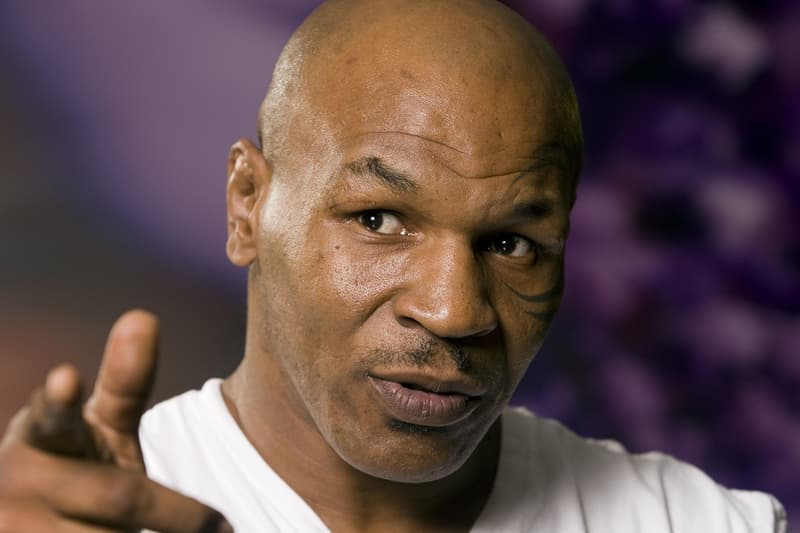 Mike Tyson recently gave a wide-ranging interview, speaking on everything from Anthony Joshua and the dangers of success, Cus D'Amato's influence on his life, and Conor McGregor's chances in a boxing match with Floyd Mayweather. The interview, which took place on BBC Radio 5 Live, spanned several different topics.
On Joshua's Big Win and the Dangers of Heavyweight Success
"Joshua has the potential to do a lot of things, he's got the look and throws a lot of hard punches. But there is so much pressure on him. I was in Dubai and there are big posters of him there. The heavyweight championship will drive people crazy, you know that right? It's like a crown of thorns. Everyone wants to use you for something. It's like being the President of the United States. Joshua can't get the big head. He has to focus on fighting. When you start focusing on money, girls or whatever it is, it's going downhill. No religion, nothing, you can do those things when the fight is over. Let's see if he can handle that stuff.

It's his time. I could be wrong, I'm not the gospel of boxing but he impressed me with Klitschko."
On Cus D'Amato's Influence and Being Lost Without Him
"I never had a father figure but I knew what it was like to have a father being with Cus," he said. "My objective was to make my father happy. He wanted to have a heavyweight champion of the world and that's what I wanted to do. That's the 25-million-dollar question. How did I get hooked to that old white Italian guy? What did he say to me to make me believe this other life is over and I stick with the boxing world? He made me worship the fighters.

I came with no self-esteem and he turned me into a megalomaniac. I know he gave Muhammad Ali instruction for the George Foreman fight. He was an amazing man. He'd give you the reaffirmation that you are the greatest fighter in the world and no man can beat you.

"Everyone else was trying to get me for their own reasons, I was just lost without him. I'd be a bum, imagine what I'd be without meeting that guy. I don't think I'd be in good shape. I'm so happy I met that old gentleman. He was a good man."
On Conor McGregor and His Chances in a Boxing Match With Mayweather
"Conor is a personality, it's very rare to get a personality like that. Floyd doesn't have that. I don't believe that is going to happen. If it's boxing then Conor doesn't stand a chance. He would in UFC but if it's a boxing match it's not going to be a fight."
Tyson last made an appearance in the HBO mockumentary Tour De Pharmacy.
Join Our Discussions on Discord
The HYPEBEAST Discord Server is a community where conversations on cultural topics can be taken further.