The Top 10 Most Shocking Gaming Title Announcements From E3
Number one blew us away.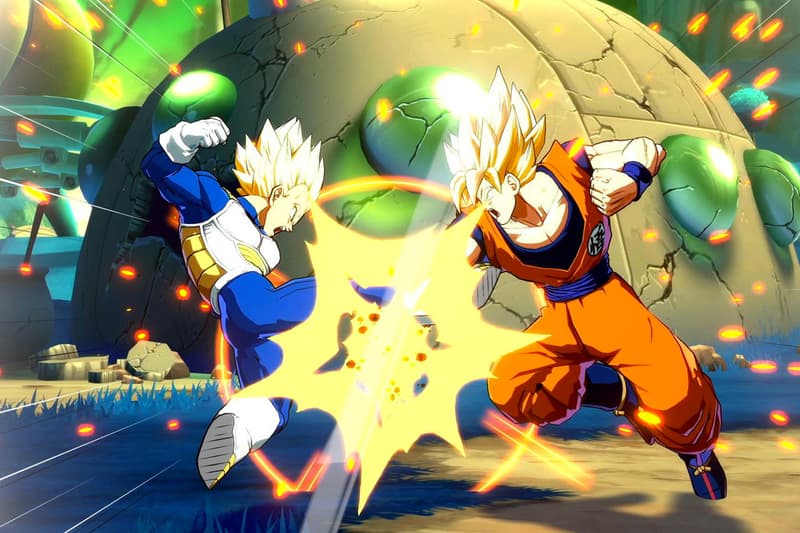 Over the course of the week, multiple trailers were unveiled at E3 in Los Angeles for Microsoft, Sony, Nintendo, PC and mobile consoles. There was a long list of racing titles, RPGs, adventure games, revived cult classics, remakes, FPS games, exploration games and more. Some were expected, some were long-awaited, some were boring and some were straight up shocking, in a good way. It should come as no surprise to anyone that all the titles on this list drew massive crowds at demo stations and just as many "oohs and aahs" during their respective premieres. Below are the top 10 most shocking gaming titles from the 2017 Electronic Entertainment Expo.
10. Crackdown 3
Crackdown 3 was unveiled with actor/gamer Terry Crews as Commander Jaxon, who's an agent with superpowers trying to regain control of his city. One of the shock factors was that Terry was not only part of the unveil but also a player in the game. Watching the trailer one can't help but think they're reading a really dope comic and kicking ass saving the city from evil. Exclusive to Xbox and Windows 10, the game will launch on November 7 alongside the new Xbox One X.
9. Sonic Forces
Nintendo fans will have the ability to create their own custom hero in Sonic Forces, the "Modern Sonic" game. What was shocking about the trailer wasn't the customization however, it was the ability to translate the feel and aesthetic of old school Sega console Sonic titles into a modern version as promised. Available on the Nintendo Switch, Sonic and friends will take on Dr. Eggman and new foes once again this holiday season.
8. Marvel vs.

Capcom

Infinite
The next saga in the Marvel vs. Capcom franchise will of course add a new set of characters to the popular rosters. Marvel vs. Capcom: Infinite had a long line at E3 with players waiting for the chance to show off their skills on a grand stage with a large Ultron Sigma statue sitting in between them. New characters include Thanos, Dante, Rocket Raccoon, Arthur, Doctor Strange, Spencer, Nova, and Zero. Your next arcade addiction is slated to release for PlayStation 4, Xbox One and Windows PC on September 19.
7. South Park: Phone Destroyer
Dropping its first mobile game was definitely a shocker for the South Park franchise which has dabbled in traditional console games in the past. But what was really great to see is that South Park: Phone Destroyer brings all of the satirical elements and unfiltered raw truth that we've come to expect from Stan, Kyle, Kenny and Cartman onto a screen we use daily. A PvP is the best way to let players talk trash just the way their favorite characters would. We'll see a release on both Android and iOS devices sometime later this year.
6. Sea of Thieves
Combining teamwork with open world exploration and a pirate theme, Sea of Thieves had a large line for people who wanted first dibs at finding treasure. The game itself has a lot of elements from other game franchises which will seem very familiar: Grand Theft Auto, Far Cry and Uncharted to name a few. Watching the game play and trailer you can see a lot of attention to detail was put in such as the color and crest of the water and waves, the rust on the guns and the various shadows. Exclusive to Xbox One and Windows 10, the game will be available in early 2018.
5. Anthem
Anthem looks like everything Destiny could've been and should've been. The open world game that relies on exploration and combat not only has the feel of Destiny but also some Halo, Titanfall and of course Mass Effect. What was shocking was not the familiarity of the game but the fact that it has such great UI design and attention to detail even in the minor aspects like jet pack flame colors and water splashing a certain way when you land. The potential for this to become the next Halo in terms of popularity is definitely there as crowds were extremely interested at the unveil. Anthem is scheduled to release sometime in 2018.
4.

Forza

Motorsport

7
If you're a gamer who loves automotive gaming titles then you probably have a rotation of either Forza titles, Gran Turismo titles and/or Need for Speed titles. The latest edition in the Forza franchise was shocking because it blew the other two away in every aspect of the game. Thanks to the power of the Xbox One X, the graphics, sounds, and details when you drive in any vehicle on any track in Forza Motorsport 7 is unlike previous experiences. Coupled with the announcement and unveil of the cover car, the 2018 Porsche 911 GT2 RS, the game definitely delivers both on shock value and actual play. This Xbox One and Windows 10 exclusive will launch on November 7.
3. Mario +

Rabbids

Kingdom Battle
Combining a classic like Mario with the Rabbids franchise which is a spin-off of Rayman, was completely shocking and unexpected. Mario + Rabbids Kingdom Battle had one of the most warm and welcoming receptions at E3 and for good reason as the game combines traditional exploration with turn-based combat that allows you to have endless methods of fun. Bringing Shigeru Miyamoto onstage with props only added to the announcement. You can play as Mario, Luigi, Princess Peach and Yoshi alongside four Rabbids heroes exclusive on Nintendo Switch starting August 29.
2. Spider-Man
Marvel's newest video game has everything working for it from visuals and cinematic cuts to the voice overs and actual game play alongside Spidey's moves. Spider-Man's most shocking trait was how easy it was to web sling and combo that with getting around and attack. The pace is also extremely on point as it speeds up where it should to avoid slow transitions and it slows down for dramatic effect when necessary. Coming to the PlayStation 4 in 2018, Spider-Man definitely has the potential to be a household game with plenty of fun next year.
1. Dragon Ball Fighter Z
Hands down the most electric trailer and game reveal at E3 this year was Bandai Namco Entertainment's Dragon Ball Fighter Z title. The crowd erupted from the moment the heart-pounding music of the trailer started and the lines to test it out were longer than Supreme lines on a Thursday release. What made the game so well received was not only the combination of characters, nostalgia, graphics and moves but the speed at which you could play the game without loss of any of those qualities. Fighters of all backgrounds — Tekken, Mortal Kombat, Street Fighter, Marvel vs. Capcom — were all eager to get their hands on the sticks and show out. Available in early 2018 for Xbox One, PlayStation 4 and PC via Steam, we expect a lot of DBFZ trash talking for years to come.