Kevin Durant Slams His Haters on Twitter
You can call Kevin Durant whatever you want, but you better add NBA Finals MVP after it.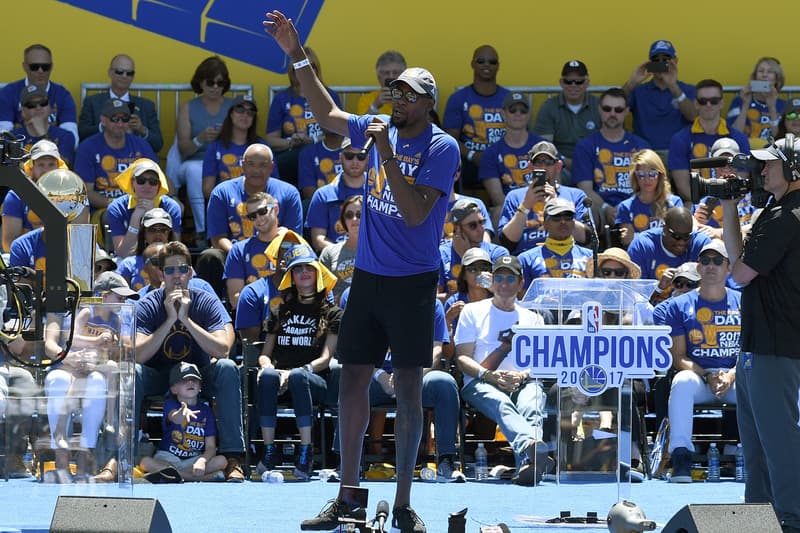 Although the NBA Finals are over, Kevin Durant won't be leaving the spotlight anytime soon. Shortly after taking part in the Golden State Warriors' championship parade on Thursday afternoon, 2017 NBA Finals MVP Kevin Durant had his Twitter fingers in overdrive Sunday night. From defending himself against salty Oklahoma residents to wondering why the good-natured people of Twitter won't let him live, Durant did not shy away from firing back — leaving a few interesting gems too.
Much of the criticism were aimed towards justifying Durant's move from the Oklahoma City Thunder to the Golden State Warriors this year. So, how did he deal with it? Check it out below.
All in all, Durant's savagery lasted about three hours and would force you to delve deep into KD's Twitter replies to fully comprehend the lengths he went to. A daunting task, but well worth it.
but u wasn't with me shooting in the gym tho, so how do u know my work habits?

— Kevin Durant (@KDTrey5) June 19, 2017
so you're callin me a legend? Thank u

— Kevin Durant (@KDTrey5) June 19, 2017
I really can't sleep at night but mainly because I've forced myself to STAY WOKE

— Kevin Durant (@KDTrey5) June 18, 2017
warriors didn't win it last year

— Kevin Durant (@KDTrey5) June 19, 2017
nah I'm flying right now and the wifi kicked in. I don't have anything else to do

— Kevin Durant (@KDTrey5) June 19, 2017